7th Floor, number 91 Trung Kinh street, Cau Giay Dist, Ha Noi

-

100000

Hanoi

- see on map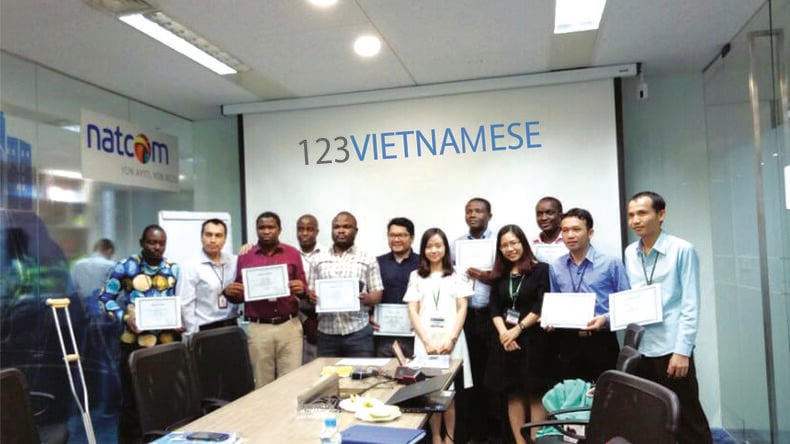 What we like about the school
Free online course for students registered with the school.
Electronic whiteboards in all classrooms.
How we create the points regarding what we like/dislike about a school

Location: 123 Vietnamese Center Hanoi is located in the culturally rich Vietnamese capital city of Hanoi. Housed in the Trung Hoá-Nhân Chính borough of southwestern Hanoi, the school has various amenities, supermarkets, parks and public transport networks nearby. The school is also close to attractions such as the Lang Pagoda Buddhist Centre, the Vincom Mega Mall Royal City and Cau Giay Park.

Course selection: The school supplies Vietnamese courses for students of all levels. Available programmes include Vietnamese for Travelers, Vietnamese for Beginners and one-to-one Vietnamese short term programmes.

Additional information: 123 Vietnamese Center has been teaching Vietnamese for over 5 years. Since then, they have taught Vietnamese to over 2000 students from all over the world. Their teachers are all well qualified in teaching Vietnamese as a foreign language, many teachers having graduated from Hanoi University of Education, Hanoi University, and the University of Social Sciences and Humanities. All of the school's teachers have at least 2 years of experience teaching Vietnamese to foreigners.

Social and cultural: The school organizes two activities every year (one is in summer and one is in winter) which helps students know Vietnamese culture, practice Vietnamese with citizens, and connect to other students in classes. Some places we choose are Huong Pagoda, Vietnam Museum of Ethnology, Bat Trang, etc.
The language school 123 Vietnamese Center was founded in Hanoi, Vietnam in

2014

.
Legal name / parent company:

123 Vietnamese Joint Stock Company (123Vietnamese., JSC)

Tax registration ID:

108201819
Vietnamese Courses
School also offers courses to learn
English
Information for all courses offered by 123 Vietnamese Center
Lesson duration
60 minutes
Course material
Generally course material is distributed free to students and will stay in student property.
Days without class
In 2023 (including national and regional bank holidays):
01 Jan. 2023, 23 Jan. 2023, 26 Jan. 2023 - 29 Jan. 2023, 02 Apr. 2023, 30 Apr. 2023 - 01 May 2023, 02 Sep. 2023.
School policy regarding bank holidays:
Full number of lost classes are made up
Please note this school reserves the right to cancel confirmed bookings if a minimum number of students is not reached. Notification of such cancellation would happen at least 5 days before the course is due to start.
Level test
A test to assess your exact language level takes place at the school on the first day of the course.
Lessons needed per Vietnamese language level
Level (CEFR)
Level descriptions
LESSONS needed per level
WEEKS needed
(20 lessons per week)
A1
Beginner
No knowledge, or an understanding of only a very few basic words/phrases.
A1 to A2
160
8
A2
Elementary
Can understand and speak about simple topics: i.e. family, shopping, hobbies.
A2 to B1
320
16
B1
Intermediate
Can speak about future and past events, give reasons and explanations for a situation.
B1 to B2
360
18
B2
Higher Intermediate
Can speak about abstract topics, produce clear detailed text on many subjects.
B2 to C1
400
20
C1
Advanced
Can use language flexibly and effectively.
C1 to C2
440
22
C2
Profiency
Can express himself/herself spontaneously, very fluently and precisely.
Our price includes
INCLUDED

Organized activities

INCLUDED

Wireless LAN zone at school

INCLUDED

Language level placement test at first day of classes

INCLUDED

Language level placement test before arrival
Note: All courses offered by 123 Vietnamese Center, Hanoi can be reserved online with LanguageCourse.Net at a lower price than what you pay when booking directly at the school or at the school's website. In case a course is not listed above, just let us know.
123 Vietnamese Center
"We are pleasure to introduce you Vietnamese culture and learn Vietnamese. 123Vietnamese language center commit you can speak Vietnamese within 1 month."
Vietnamese teacher qualifications
100% hold a university degree
80% hold a recognised language teaching qualification
Languages spoken by school staff (cannot be guaranteed by school)
First day of course
Written and oral level test is performed. Students should arrive at 8:30
Student gender mix:
50% male / 50% female
Offer for returning students
You will be refunded/waived the school's administration fee If you already attended previously a course at 123 Vietnamese Center and you book here.
Payment methods accepted for payments made directly to the school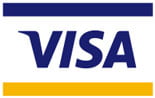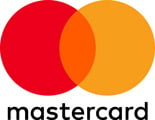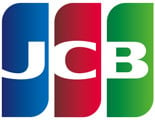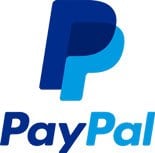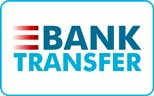 General school facilities
Microwave for student use

Fridge for student use

Drink vending machine

Computer lab
Library

Free after-class access to language learning software

Balcony / terrace

Student support desk

Copy machine

Printer for student use

Free coffee

Free water dispenser

Free WIFI

Free parking

Non-smoking (all indoor areas, but not all outdoor areas of school)
Classroom equipment

TV in some classrooms

Electronic whiteboard in all classrooms

Air conditioning in all classrooms

Heating in some classrooms

Ample natural light in all classrooms
Student Age / Nationality
Minimum age of students
15 years
6 years for specific Junior courses
Average age of students
In summer: 25 years
Throughout the year: 25 years
Top student nationalities
Visa Documents
Full payment of all fees required before school dispatches documents required for visa application
No
Reviews
Student opinions about 123 Vietnamese Center, Hanoi
"
Competent, friendly teachers! Flexibility in arranging my preferred timetable. Teaching material good.
"
"
Location somewhat outside of tourist centres. No language lab or reference to library.
"
Facilities (library, classrooms)
Quality of teaching / language progress
Course: Vietnamese Short Course (8 days, 32 one-to-one lessons in total) - 1 week
13. Feb. 2023
Questions and answers about 123 Vietnamese Center
Can a 17-year-old book an adult course?

Yes, for adult courses the school accepts students aged 16 and older.

Does the school accept absolute beginners?

Yes, the school offers courses for all language levels.

Does the school offer accommodation?

The school offers Homestay Half board accommodation in a single room.

My English level is intermediate B1. I´m planning to go with my girlfriend, whose English level is upper intermediate B2. Can we book Business English lessons?

Yes, you can book Business English lessons. The Business English course is suitable for all levels with the exception of Beginner (A1).
FAQ about 123 Vietnamese Center, Hanoi
I would like more information, are the courses also held in the afternoon?

"

For the type of course you have seen, I can confirm that the lessons take place both in the morning and in the afternoon. If you want a course with a specific afternoon time you can choose the Standard course, specifying your request in the "SPECIAL REQUESTS" field of the online registration form. Please be aware that confirmation of the time will depend on the level resulting from the entrance test.

"

Italian, Area Manager from LanguageCourse.net - Jul 23, 2021

Do you provide the I-20 document to enter the USA?

"

Most of our schools in the US will expedite the I-20 document only when the full balance of your course is paid, even though some might be able to do it with only a partial payment. Once you have the I-20 you will be able to present it to the embassy to obtain your F-1 Student Visa, which will grant you entrance into the US.

"

Lisa Lebret, Area Consultant from Languagecourse.net - Jul 26, 2021

Short term course Enquiry

Hi, it was very nice to E-Meeting you. Before the booking, I need more information about you. Please see followings: - Current Japanese Level: - Starting date: - Use of school accommodation (if you need, what kind of?) : Once I know all above, I could check course availability for you.

Where can I find the details of your school curriculum?

You will find the brochure of the school in the section "brochure". You will find all the details about the school structure, methodology and class options.

Is this price lower than booking directly with the school?

Yes, there is an exclusive discount that only applies when booking online here.

123 Vietnamese Center offers courses for which ages?

123 Vietnamese Center offers courses from 7 years to 99. Average age is 25 during the summer and 25 for the rest of the year.
*
of LanguageCourse.net on Trustpilot
Data transparency:
How the school data is collected and measures taken to ensure data accuracy
Other Vietnamese schools
Vietnamese schools in Vietnam
Vietnamese schools in the rest of the world