Avenida de los Acantilados s/n

-

38679

Tenerife

- see on map

The seminar room of 3PHASE Lingua Group is located on the premises of the athlete training centre of Tenerife Top Training in Adeje in the south of Tenerife island.
The language school 3PHASE Lingua Group was founded in Tenerife, Spain in

2010

.
Tax registration ID:

ESX7425484A
Spanish Courses
General Language
30-hour language training

30 Lessons per week
|
1 Student (max)
Course specific data
General course schedule
6 daily lessons of 45 minutes will take place within the following possible time slots. The exact schedule will be assigned on the first day of class according to your level:
Morning: 9:30 - 17:00

Possible course durations
1, 2, 3 weeks
Minimum required student age
16 years
Students per class
Maximum: 1 / Average: 1
30-hour language training + accommodation
30 Lessons per week
|
1 Student (max)
Airport transfer is included.

Prices
Course price includes accommodation
Hotel / Hostel, Single room, Breakfast & 1 meal
Information for all courses offered by 3PHASE Lingua Group
Lesson duration
45 minutes
Level test
A test to assess your exact language level takes place at the school on the first day of the course.
Days without class
In 2022 (including national and regional bank holidays):
01 Jan. 2022, 06 Jan. 2022, 10 Apr. 2022, 01 May 2022, 15 Aug. 2022, 12 Oct. 2022, 01 Nov. 2022, 02 Nov. 2022, 06 Dec. 2022, 08 Dec. 2022, 25 Dec. 2022.
School policy regarding bank holidays:
Full number of lost classes are made up
Course material
Generally course material is distributed free to students and will stay in student property.
Our price includes
INCLUDED

Internet access and use of school computers

INCLUDED

Wireless LAN zone at school

INCLUDED

Free certificate of course attendance

INCLUDED

Language level placement test at first day of classes
3PHASE Lingua Group
First day of course
Written and oral level test is performed. Students should arrive at
Offer for returning students
You will be refunded/waived the school's administration fee If you already attended previously a course at 3PHASE Lingua Group and you book here.
Payment methods accepted for payments made directly to the school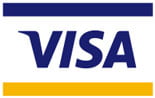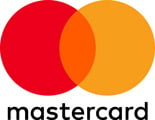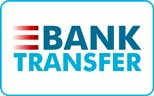 General school facilities
Cafeteria

Restaurant

Drink vending machine

Lounge
Rooftop terrace

Balcony / terrace

Copy machine

Gym

Volleyball court

Soccer field / football pitch

Tennis courts

Outdoor swimming pool

Free WIFI
Facilities for disabled students

Disabled car park

Wheelchair access to classroom

Accessible Toilet

Wheelchair access to cafeteria
Student Age / Nationality
Top student nationalities
Airport transfer
Optional airport transfer
Tenerife South Airport:
50 € one way
100 € return (both ways)

Tenerife North Airport:
100 € one way
200 € return (both ways)

Visa Documents
Full payment of all fees required before school dispatches documents required for visa application
No



FAQ about 3PHASE Lingua Group, Tenerife
Is airport pickup offered by 3PHASE Lingua Group?

Yes. The school offers pickup from Tenerife South Airport (50 €), Tenerife North Airport (100 €)

What is the number of students per class at 3Phase?

Which countries are students of 3PHASE Lingua Group from?

The highest Nationality percentage at 3PHASE Lingua Group comes from Germany with a 60% representation, followed by students from England (20%) and Sweden (10%).
Other Spanish schools
Spanish schools in the rest of the world