15 Westmoreland St., 1st floor

-

2

Dublin

- see on map

Location: Located just next to Trinty College, the River Liffey, Saint Stephen's Green and the Dublin Spire.

Getting around: A2Z School of English is less than 5 minutes walk from Tara Street station and is 15 minutes away from Heuston station, the main station in Dublin. Many buses stop just outside the front door.
The language school A2Z School of English was founded in Dublin, Ireland in

2013

.
Tax registration ID:

3189632CH
A2Z School of English
English teacher qualifications
100% hold a university degree
100% hold a recognised language teaching qualification
Languages spoken by school staff (cannot be guaranteed by school)
Offer for returning students
You will be refunded/waived the school's administration fee If you already attended previously a course at A2Z School of English and you book here.
Payment methods accepted for payments made directly to the school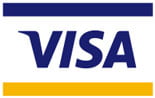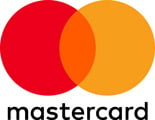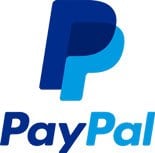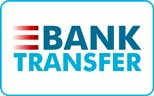 General school facilities
Computer lab

Library

Daily press

Movie room
Lounge

Copy machine

Free coffee

Free water dispenser

Free WIFI
Facilities for islamic students

Available area to pray at the school

Homestay option that can prepare halal food

Classroom equipment

TV in some classrooms

Air conditioning in all classrooms

Heating in all classrooms

Ample natural light in all classrooms

Number of public PC workstations:

5
Student Age / Nationality
Average number of students
In summer:150
Throughout the year: 60
Junior courses - In summer: 30
Minimum age of students
16 years
12 years for specific Junior courses
Average number of levels
Adult courses In summer: 8
Adult courses Throughout the year: 8
Junior courses In summer: 6
Average age of students
In summer: 22 years
Throughout the year: 26 years
Top student nationalities
Airport transfer
Best arrival airport is Dublin Airport (DUB).
Visa Documents
Nationals from USA do not require a visa to study short term courses up to 90 days.
Check visa requirements for nationals from other countries.
Nationals from countries that require a visa will receive documents from the school, related to booking confirmation, which is required for the visa application.
Full payment of all fees required before school dispatches documents required for visa application
Yes
Express shipment fee (via courier)
50 €
Free shipment via regular mail
Yes
Reviews
School
Location of the school
---
Course
Course quality / Progress in language
5.0
What students liked about A2Z School of English, Dublin
Detailed review
Facilities (library, classrooms)
Quality of teaching / language progress
Insider tips about what future students should not miss:
Dublin is great forlearning
Other comments:
Excellent
FAQ about A2Z School of English, Dublin

What is the qualification of the teachers at A2Z School of English?

100% of teachers at A2Z School of English hold a university degree. 100% hold a recognized language teaching certificate.

Which countries are students of A2Z School of English from?

The highest Nationality percentage at A2Z School of English comes from Spain with a 35% representation, followed by students from Italy (13%) and Brazil (10%).

A2Z School of English offers courses for which ages?

A2Z School of English offers courses from years to 99. Average age is 22 during the summer and 26 for the rest of the year.
Other English schools
English schools in Ireland
English schools in the rest of the world