Al. Jerozolimsie 55 suite 14

-

00-690

Warsaw

- see on map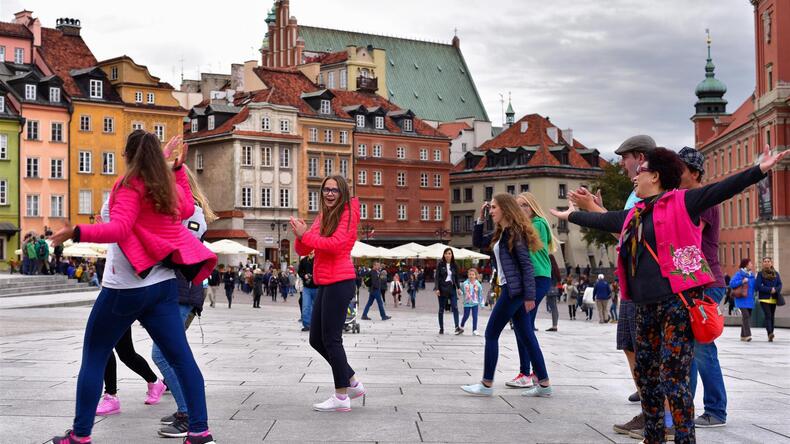 Academia Polonica has ceased operations - Permanently closed down
Only limited information is available for Academia Polonica , Warsaw. Polish courses as this language school can not be booked on our site. The information is provided in order to orient our visitors about the complete range of language course options available in Warsaw.

Location: Academia Polonica is located in the Polish capital of Warsaw, in the city centre, within walking distance of the Centrum Subway station, the Central Rail Station and attractions such as the Palladium Theatre and The Palace of Culture and Science. Supermarkets, restaurants and eateries are all readily available, with the National Warsaw Museum also less than a 20-minute walk from the school. With over 50 years of experience, students are in a great place to further their studies in Polish.

Course selection: Courses are available for all levels of students with Academica Polonica specialising in one-to-one tuition via private lessons, ensuring teaching standards of the highest level, along with lesson-plan structures, to the individual needs of every student. The school also offers tuition for learning Russian.

Social and Cultural: Warsaw is a city steeped in history, with many interesting stories and lives to be told. Amongst the city's museums, you will find celebrations of artists such as composer Frederic Chopin, scientists such as Marie Curie and many, many more. The Copernicus Science Centre and Parque Lazienki are among some of the "not to be missed" museums that the city has to offer.

School facilities: The school offers facilities including free coffee, free water and free Wi-Fi. All classrooms have heating and ample light, ensuring the optimal learning environment for all students.
The language school Academia Polonica was founded in Warsaw, Poland in

1968

.
Tax registration ID:

PL5271283136
Polish Courses
Information for all courses offered by Academia Polonica
Lesson duration
90 minutes
Course material
Generally course material is distributed free to students and will stay in student property.
Days without class
In 2023 (including national and regional bank holidays):
01 Jan. 2023, 01 Jun. 2023, 04 Sep. 2023, 04 Oct. 2023, 05 Jan. 2023, 05 Mar. 2023, 06 Aug. 2023, 11 Jan. 2023, 11 Nov. 2023.
School policy regarding bank holidays:
Full number of lost classes are made up
Please note that this school reserves the right to reduce the number of lessons if the minimum number of students is not reached.
Level test
A test to assess your exact language level takes place before the start of the course via email.
Lessons needed per Polish language level
Level (CEFR)
Level descriptions
LESSONS needed per level
WEEKS needed
(20 lessons per week)
A1
Beginner
No knowledge, or an understanding of only a very few basic words/phrases.
A1 to A2
160
8
A2
Elementary
Can understand and speak about simple topics: i.e. family, shopping, hobbies.
A2 to B1
320
16
B1
Intermediate
Can speak about future and past events, give reasons and explanations for a situation.
B1 to B2
360
18
B2
Higher Intermediate
Can speak about abstract topics, produce clear detailed text on many subjects.
B2 to C1
400
20
C1
Advanced
Can use language flexibly and effectively.
C1 to C2
440
22
C2
Profiency
Can express himself/herself spontaneously, very fluently and precisely.
Our price includes
INCLUDED

Free certificate of course attendance

INCLUDED

Language level placement test before arrival
Academia Polonica
Polish teacher qualifications
100% hold a university degree
100% hold a recognised language teaching qualification
Languages spoken by school staff (cannot be guaranteed by school)
First day of course
Students should arrive at 12:15
Offer for returning students
You will be refunded/waived the school's administration fee If you already attended previously a course at Academia Polonica and you book here.
Payment methods accepted for payments made directly to the school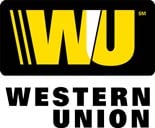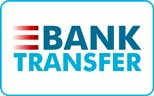 General school facilities
Copy machine

Printer for student use

Free coffee

Free water dispenser
Classroom equipment

Heating in all classrooms

Ample natural light in all classrooms
Student Age
Average number of levels
Adult courses In summer: 3
Adult courses Throughout the year: 7
Average age of students
In summer: 24 years
Throughout the year: 30 years
Visa Documents
Nationals from USA do not require a visa to study short term courses up to 90 days.
Check visa requirements for nationals from other countries.
Nationals from countries that require a visa will receive documents from the school, related to booking confirmation, which is required for the visa application.
Full payment of all fees required before school dispatches documents required for visa application
No
Preferential cancellation terms in case of visa refusal
School agreed that students booking online on this site will benefit from preferential cancellation fees in case of visa refusal, and in this case will never exceed EUR 180.
FAQ about Academia Polonica , Warsaw
What is the number of students per class at Academia Polonica ?

What is the qualification of the teachers at Academia Polonica ?

100% of teachers at Academia Polonica hold a university degree. 100% hold a recognized language teaching certificate.

Academia Polonica offers courses for which ages?

Academia Polonica offers courses from 18 years to 99. Average age is 24 during the summer and 30 for the rest of the year.
Other Polish schools
Polish schools in the rest of the world