Kongens gate 15

-

153

Oslo

- see on map
Only limited information is available for Alfaskolen , Oslo. Norwegian courses as this language school can not be booked on our site. The information is provided in order to orient our visitors about the complete range of language course options available in Oslo.

Location: Alfaskolen is a Norwegian school located in the capital city of Norway, Oslo, a unique city surrounded by woodland, forests and hills. Alfaskolen is situated in the city centre, a short distance from several shops, cinemas, eateries, supermarkets and more. The school is within walking distance of the Oslo Opera House, the Akershus Fortress, the Nobel Peace Center and the Astrup Fearnley Museum of Modern Art.

Getting around: The Oslo Central Station is within 800m of the school's front doors, ensuring travel to and from the city can be made with ease. Oslo Airport is just 30 minutes from the school via public transport. Within 1000m of the school, students also have bike rental services.

Course selection: Alfaskolen teaches Norwegian to students of all levels over various schedules and intensities. Individual, Grammar and Exam Preparation programmes are also available.
The language school Alfaskolen was founded in Oslo, Norway in

2006

.
Tax registration ID:

999166318
Norwegian Courses
Information for all courses offered by Alfaskolen
Lesson duration
45 minutes
Course material
Generally course material has to be purchased by the student. The costs of course material will be approximately 850 NOK per course level.
Days without class
In 2023 (including national and regional bank holidays):
01 Jan. 2023, 04 Jun. 2023, 04 Jul. 2023, 04 Sep. 2023, 04 Oct. 2023, 05 Jan. 2023.
School policy regarding bank holidays:
Full number of lost classes are made up
Lessons needed per Norwegian language level
Level (CEFR)
Level descriptions
LESSONS needed per level
WEEKS needed
(20 lessons per week)
A1
Beginner
No knowledge, or an understanding of only a very few basic words/phrases.
A1 to A2
80
4
A2
Elementary
Can understand and speak about simple topics: i.e. family, shopping, hobbies.
A2 to B1
160
8
B1
Intermediate
Can speak about future and past events, give reasons and explanations for a situation.
B1 to B2
180
9
B2
Higher Intermediate
Can speak about abstract topics, produce clear detailed text on many subjects.
B2 to C1
200
10
C1
Advanced
Can use language flexibly and effectively.
C1 to C2
220
11
C2
Profiency
Can express himself/herself spontaneously, very fluently and precisely.
Alfaskolen
Norwegian teacher qualifications
100% hold a university degree
80% hold a recognised language teaching qualification
Offer for returning students
You will be refunded/waived the school's administration fee If you already attended previously a course at Alfaskolen and you book here.
Payment methods accepted for payments made directly to the school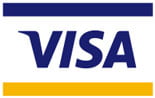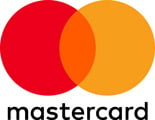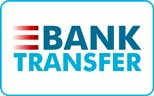 General school facilities
Snack vending machine

Drink vending machine

Computer lab

Free after-class access to language learning software
Student support desk

Copy machine

Free WIFI
Classroom equipment

Electronic whiteboard in all classrooms

Heating in all classrooms

Ample natural light in all classrooms
Student Age
Average number of students
In summer: 220
Throughout the year: 2700
Average number of levels
Adult courses In summer: 6
Adult courses Throughout the year: 12
Average age of students
In summer: 30 years
Throughout the year: 35 years
FAQ about Alfaskolen , Oslo
What is the number of students per class at Alfaskolen ?

What is the qualification of the teachers at Alfaskolen ?

100% of teachers at Alfaskolen hold a university degree. 80% hold a recognized language teaching certificate.

Alfaskolen offers courses for which ages?

Alfaskolen offers courses from 0 years to 99. Average age is 30 during the summer and 35 for the rest of the year.
Other Norwegian schools
Norwegian schools in Norway
Norwegian schools in the rest of the world