3 A Kamil El-Shinnawi Street

-

11451

Cairo

- see on map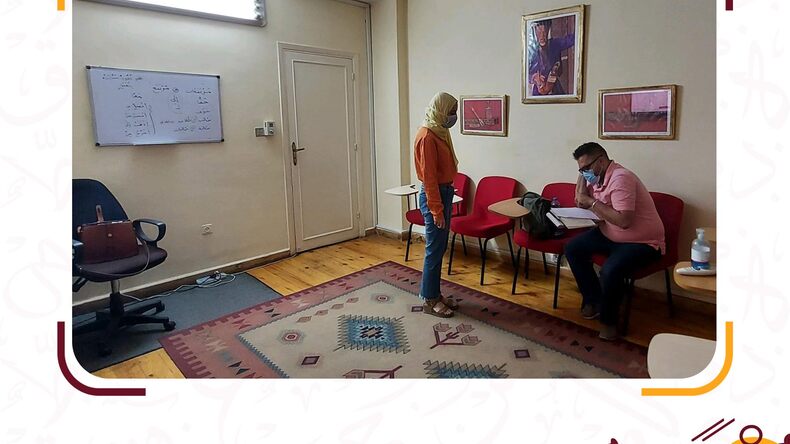 Only limited information is available for Arab Academy, Cairo. Arabic courses as this language school can not be booked on our site. The information is provided in order to orient our visitors about the complete range of language course options available in Cairo.

Location: Arab Academy is an Arabic language school located in Cairo, the capital city of Egypt. The school resides in the Garden City neighbourhood, which is an affluent part of the city.

Getting around: 10 minutes by foot from the school entrance is a ferry terminal for travelling down the River Nile. The Saad Zaghloul metro station is a short walk from Arab Academy, and this line stretches across the city. There are a number of bus stops near the school.

Social and Cultural: The public transport links around the school, reach main attractions such as the Mosque of Muhammad Ali and Khan el-Khalili. The Egyptian Museum and the Cairo Tower are walkable from Arab Academy.

Course selection: The school offers a range of Arabic programmes for classroom-based learning or through a virtual platform.
The language school Arab Academy was founded in Cairo, Egypt in

1998

.
Tax registration ID:

239-813-863
Arabic Courses
Information for all courses offered by Arab Academy
Lesson duration
50 minutes
Course material
Generally course material is distributed free to students and will stay in student property.
Days without class
In 2023 (including national and regional bank holidays):
01 Jul. 2023, 05 Jan. 2023, 07 Jan. 2023, 10 Jun. 2023.
School policy regarding bank holidays:
Full number of lost classes are made up
Level test
A test to assess your exact language level takes place before the start of the course via an online form.
Lessons needed per Arabic language level
Level (CEFR)
Level descriptions
LESSONS needed per level
WEEKS needed
(20 lessons per week)
A1
Beginner
No knowledge, or an understanding of only a very few basic words/phrases.
A1 to A2
240
12
A2
Elementary
Can understand and speak about simple topics: i.e. family, shopping, hobbies.
A2 to B1
480
24
B1
Intermediate
Can speak about future and past events, give reasons and explanations for a situation.
B1 to B2
540
27
B2
Higher Intermediate
Can speak about abstract topics, produce clear detailed text on many subjects.
B2 to C1
600
30
C1
Advanced
Can use language flexibly and effectively.
C1 to C2
660
33
C2
Profiency
Can express himself/herself spontaneously, very fluently and precisely.
Our price includes
INCLUDED

Wireless LAN zone at school
Arab Academy
Arabic teacher qualifications
100% hold a university degree
100% hold a recognised language teaching qualification
Languages spoken by school staff (cannot be guaranteed by school)
First day of course
Students should arrive at 8:30
Student gender mix:
50% male / 50% female
Offer for returning students
You will be refunded/waived the school's administration fee If you already attended previously a course at Arab Academy and you book here.
Payment methods accepted for payments made directly to the school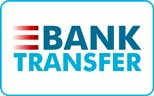 General school facilities
Kitchen for student use

Microwave for student use

Fridge for student use

Free after-class access to language learning software
Student support desk

Free water dispenser

Free WIFI
Classroom equipment

TV in all classrooms

Electronic whiteboard in all classrooms

Air conditioning in all classrooms

Ample natural light in most classrooms
Student Age / Nationality
Average number of students
Adult courses - In summer: 25
Adult courses - Throughout the year: 20
Junior courses - In summer: 10
Junior courses - Throughout the year: 3
Average number of levels
Adult courses In summer: 20
Adult courses Throughout the year: 20
Junior courses In summer: 20
Junior courses Throughout the year: 20
Average age of students
In summer: 25 years
Throughout the year: 25 years
Top student nationalities
Student Testimonial Videos
FAQ about Arab Academy, Cairo
What is the number of students per class at Arab Academy?

What is the qualification of the teachers at Arab Academy?

100% of teachers at Arab Academy hold a university degree. 100% hold a recognized language teaching certificate.

Which countries are students of Arab Academy from?

The highest Nationality percentage at Arab Academy comes from USA with a 40% representation, followed by students from England (30%) and Italy (8%).

Arab Academy offers courses for which ages?

Arab Academy offers courses from 0 years to 99. Average age is 25 during the summer and 25 for the rest of the year.
Other Arabic schools
Arabic schools in the rest of the world