881 San Martín St.

-

1004

Buenos Aires

- see on map
What we like about the school
Best rated school in Argentina
What we dislike about the school
Younger students should consider that the average age of students at this school is significantly higher than at most other schools.

Location: Casa Spanish Academy Buenos Aires is located in the colossal metropolis of Buenos Aires, the capital city of Argentina. The school is housed in the Retiro area, close to Downtown and the Recoleta neighbourhood, surrounded by several public transportation options. There are eateries, restaurants, shops and attractions within walking distance in addition to many amenities. Attractions close to the school include the Torre Monumental, Galerias Pacifico shopping mall, the Centro Cultural Kirchner, Plaza de Mayo and much more.

Course selection: The school provides General Spanish programmes over various schedules, suitable to students of all levels. In addition to this, Casa Spanish Academy also supplies Exam Preparation courses (DELE) and private tuition.

Social and cultural: Buenos Aires is ripe with many sites of cultural and historical interest. The school offers daily recommendations to students based on their needs and focus, encouraging them to interact with locals and visit not touristy places. Some of the main attractions of the city include the National Museum of Belles Artes, Colón Theatre, Tres de Febrero Park, the Carlos Thays Botanical Garden and the Park Centenario.

Getting around: Casa Spanish Academy Buenos Aires is well positioned, within walking distance of many of the city's attractions. For anything further away, the closest metro and bus stops are within 300m of the school's front doors.
The language school Casa Spanish Academy was founded in Buenos Aires, Argentina in

2014

.
Tax registration ID:

CUIT20188622756
Casa Spanish Academy
"We will try hard to make you feel like at home, achieving a new language and knowing everything about the country and their lifestyle."
Spanish teacher qualifications
100% hold a university degree
Languages spoken by school staff (cannot be guaranteed by school)
First day of course
Written and oral level test is performed. Students should arrive at 9:50
Offer for returning students
You will be refunded/waived the school's administration fee If you already attended previously a course at Casa Spanish Academy and you book here.
Payment methods accepted for payments made directly to the school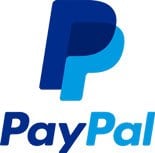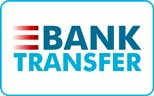 General school facilities
Microwave for student use

Movie room

Lounge

Balcony / terrace
Student support desk

Printer for student use

Free coffee

Free water dispenser

Free WIFI
Classroom equipment

TV in some classrooms

Air conditioning in some classrooms

Heating in all classrooms

Ample natural light in some classrooms
Student Age / Nationality
Average number of students
In summer:8
Throughout the year: 4
Average number of levels
Adult courses In summer: 5
Adult courses Throughout the year: 5
Junior courses In summer: 1
Junior courses Throughout the year: 1
Average age of students
In summer: 30 years
Throughout the year: 25 years
Top student nationalities
Airport transfer
Optional airport transfer
Buenos Aires - Ministro Pistarini International Airport:
45 US$ one way
80 US$ return (both ways)

Visa Documents
Nationals from USA do not require a visa to study short term courses up to 90 days.
Check visa requirements for nationals from other countries.
Nationals from countries that require a visa will receive documents from the school, related to booking confirmation, which is required for the visa application.
Full payment of all fees required before school dispatches documents required for visa application
No
Preferential cancellation terms in case of visa refusal
School agreed that students booking online on this site will benefit from preferential cancellation fees in case of visa refusal, and in this case will never exceed EUR 180.
Reviews
School
Location of the school
5.0
Course
Course quality / Progress in language
4.5
What students liked about Casa Spanish Academy, Buenos Aires
"
Nice teachers. The one I had was good and patient. Had a plan, while also handling things we were wondering about. The principal was helpful when we wanted help with the activities we wanted to do in the afternoon. Also got invited to a gathering out on the town the last day of the course. It was a very pleasant evening.
"
Detailed review
Facilities (library, classrooms)
Quality of teaching / language progress
Insider tips about what future students should not miss:
No tips, but we practically had to arrange accommodation ourselves.
Other comments:
Positive about everything, but the bathroom was unwelcoming and somewhat unhygienic. Needed renovation and a change of towels every day, preferably it should be paper towels.
FAQ about Casa Spanish Academy, Buenos Aires

What is the best price for a course at CASA, Buenos Aires?

Spanish courses at CASA start at 60 US$ for DELE Exam Preparation Course course with 2 lessons per week. When booking here you benefit from an exclusive discount.

Is airport pickup offered by CASA?

Yes. The school offers pickup from Buenos Aires - Ministro Pistarini International Airport (45 US$)

What is the number of students per class at CASA Spanish?

Depending on the chosen course, the maximum number of students at CASA Spanish varies from 1 students (Private Course ) to 6 students (Regular Course )

What is the qualification of the teachers at Casa Spanish Academy?

100% of teachers at Casa Spanish Academy hold a university degree.

Which countries are students of Casa Spanish Academy from?

The highest Nationality percentage at Casa Spanish Academy comes from Germany with a 30% representation, followed by students from England (20%) and Brazil (15%).

Is this price lower than booking directly with the school?

Yes, there is an exclusive discount that only applies when booking online here.

Casa Spanish Academy offers courses for which ages?

Casa Spanish Academy offers courses from 18 years to 99. Average age is 30 during the summer and 25 for the rest of the year.
*
of LanguageCourse.net on Trustpilot
Other Spanish schools
Spanish schools in Argentina
Spanish schools in the rest of the world