28A Commercial Arcade

-

GY1 1JX

St Peter Port

- see on map
What we like about the school
Flexible private classes.
Activities can include minigolf, beach games, surfing, multisport days, beach BBQ, visit to Herm Island and more.
What we dislike about the school
Nationality mix could be more balanced. 95% of students are from France
How we create the points regarding what we like/dislike about a school

Location: Accent Language Academy is situated on the small island of Guernsey, just off the coast of France. The school is found on the East side of the island, in the island's capital city, St Peter Port. It is in a prime position, close to the port, the pier and main attractions.

Getting around the island: St Peter Port is small, and easily accessible on foot. The island has a well connected bus service, so it is possible to explore the main island hot spots from the capital city. The Port offers ferry services to the United Kingdom, France and the neighbouring island of Jersey.

Course structure: The school offers English lessons for adults, teens and juniors. The programmes for under 18s are divided into two age groups. The Teen package includes English lessons, afternoon activities and homestay accommodation. Juniors have a day programme, which includes interaction with local children from the island.

Accommodation: Accent Language Academy offers homestay accommodation for students who want to get a full immersive experience whilst studying.

Accreditations: Accent Language Academy is a member of the Guersey Chamber of Commerce and a LanguageCert approved test centre.
The language school Channel Islands English Academy was founded in St Peter Port, Guernsey in

1991

.
Legal name / parent company:

Accent Languages Limited

Tax registration ID:

58578 (company ID)
English Courses
Information for all courses offered by Channel Islands English Academy
Comments about courses
Included in the price for adult individual courses and group courses: tour of St Peter Port, option to have one or more lessons in a practical setting, welcome drink and afternoon plus evening activities.
Lesson duration
60 minutes
Course material
Generally course material is distributed free to students and will stay in student property.
Individual classes
Single individual lessons of tuition can be reserved at 45 £. The combination of group and individual lessons is highly recommended. Individual lessons will encourage you to actively speak the foreign language and will offer you the opportunity to discuss individual problems and weaknesses.
Days without class
In 2023 (including national and regional bank holidays):
01 Jan. 2023, 02 Apr. 2023, 05 Apr. 2023, 03 May 2023, 31 May 2023, 25 Dec. 2023, 26 Dec. 2023, 27 Dec. 2023.
School policy regarding bank holidays:
Full number of lost classes are made up
Please note this school reserves the right to cancel confirmed bookings if a minimum number of students is not reached. Notification of such cancellation would happen at least 21 days before the course is due to start.
Level test
A test to assess your exact language level takes place before the start of the course via email.
Lessons needed per English language level
Our price includes
INCLUDED

Organized activities

INCLUDED

Free certificate of course attendance

INCLUDED

Language level placement test before arrival
Note: All courses offered by Channel Islands English Academy, St Peter Port can be reserved online with LanguageCourse.Net at a lower price than what you pay when booking directly at the school or at the school's website. In case a course is not listed above, just let us know.
Channel Islands English Academy
"We are a family run business and we pride ourselves for our friendly and welcoming atmosphere, we treat every student as an individual"
English teacher qualifications
10% hold a university degree
100% hold a recognised language teaching qualification
Languages spoken by school staff (cannot be guaranteed by school)
First day of course
Students should arrive at 8:45
Student gender mix:
50% male / 50% female
Payment methods accepted for payments made directly to the school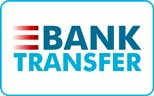 General school facilities
Fridge for student use

Student support desk

Free water dispenser

Free WIFI
Classroom equipment

TV in some classrooms

Electronic whiteboard in most classrooms

Air conditioning in some classrooms

Heating in all classrooms

Ample natural light in all classrooms

Number of classrooms:

6

Number of public PC workstations:

3

Free parking (<500m)
Student Age / Nationality
Average number of students
Adult courses - In summer: 2
Adult courses - Throughout the year: 2
Junior courses - In summer: 35
Junior courses - Throughout the year: 15
Minimum age of students
18 years
11 years for specific Junior courses
Average number of levels
Adult courses In summer: 3
Adult courses Throughout the year: 3
Junior courses In summer: 4
Junior courses Throughout the year: 4
Average age of students
In summer: 14 years
Throughout the year: 12 years
Top student nationalities
Visa Documents
Full payment of all fees required before school dispatches documents required for visa application
Yes
Express shipment fee (via courier)
Preferential cancellation terms in case of visa refusal
School agreed that students booking online on this site will benefit from preferential cancellation fees in case of visa refusal, and in this case will never exceed EUR 180.
Leisure activities
| | activity possible |
| --- | --- |
| Cricket |  |
| Diving |  |
| Football (soccer) |  |
| Golf |  |
| Sailing |  |
| Squash |  |
| Swimming |  |
| Tennis |  |
| Yoga |  |
Examples of leisure activities organized by the school
The following activities can be planned by the school: - Guided tours - Air flight over the island, - Golf - Boat trips - and many more options.
The juniors have the following activities available: - Kayaking, - Coasteering, - Golf & minigolf, - Paintballing, - Surfing and beach BBQ, - Multi-sport, - Absailing, - Giant paddle boarding, - Trip to Herm island with fish & chips
FAQ about Channel Islands English Academy, St Peter Port
What is the best price for a course at Channel Islands English Academy, St Peter Port?

English courses at Channel Islands English Academy start at 281 £ for Standard Group Course course with 15 lessons per week. When booking here you benefit from an exclusive discount.

Is it possible to take a course at Channel Islands English Academy as an absolute beginner?

Yes. The following courses can be attended as an absolute beginner: Teen Summer Camp

What is the number of students per class at Accent?

What is the qualification of the teachers at Channel Islands English Academy?

10% of teachers at Channel Islands English Academy hold a university degree. 100% hold a recognized language teaching certificate.

Which countries are students of Channel Islands English Academy from?

The highest Nationality percentage at Channel Islands English Academy comes from France with a 91% representation, followed by students from Germany (2%) and Italy (2%).

Is this price lower than booking directly with the school?

Yes, there is an exclusive discount that only applies when booking online here.

Channel Islands English Academy offers courses for which ages?

Channel Islands English Academy offers courses from 7 years (Junior Summer Camp, 5 lessons per week) to 99. Average age is 14 during the summer and 12 for the rest of the year.
*
of LanguageCourse.net on Trustpilot
Data transparency:
How the school data is collected and measures taken to ensure data accuracy
Other English schools
English schools in Guernsey
English schools in the rest of the world