Calle Vista de Yaiza, 24 - Local 7

-

35570

Lanzarote

- see on map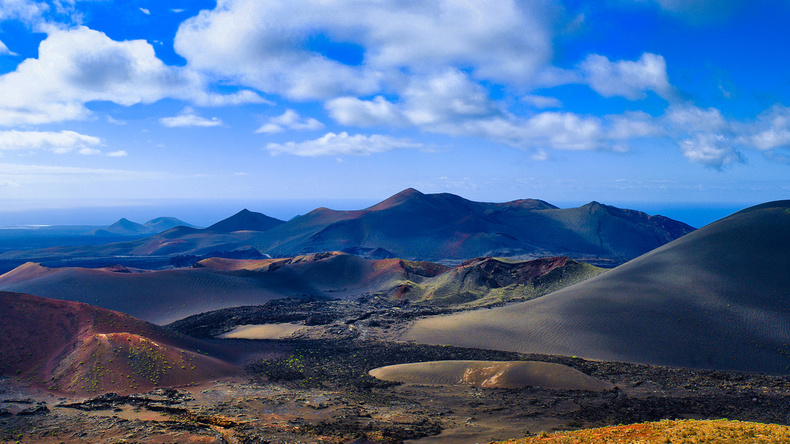 What we like about the school
A wide variety of activities offered such as guided walks, volcano tours, cooking classes, water sports and more.
Top rated school facilities (4.5/5.0)
What we dislike about the school
Younger students should consider that the average age of students at this school is significantly higher than at most other schools.
Nationality mix could be more balanced. 90% of students are from Germany
How we create the points regarding what we like/dislike about a school

Location: Co Co Lingua is located on the beautiful island of Lanzarote in the Canary Islands of Spain. Famed for its warm climate, beautiful landscapes, the Timanfaya Volcano, stunning beaches and seaside attractions, Lanzarote is a spectacular backdrop for any student looking to further their understanding of the Spanish language.

Co Co Lingua is housed in the heart of Yaiza, a beautiful town, on many occasions awarded the most beautiful town in the Canary Islands. It has amenities such as supermarkets and eateries close by and is a short distance from The Timanfaya National Park, where students can enjoy many of the breathtaking views that the island has to offer. With many of the island's most sought after beaches only a short drive away, students of Co Co Lingua have excellent access to excursions and activities such as treks on the Timanfaya Volcano, diving along the coast and much more!

Course selection: Course selection is vast, offering something for students of all levels. There are Study holidays options for families and adults, with special combination courses with Spanish and Golf for the golf enthusiast. General programmes are also popular, available in groups or privately.

School facilities: The school's facilities offer everything a student may need to reach their language goals in a comfortable and motivating environment. Facilities include a cafeteria, a restaurant, a computer lab, free after-class access to language learning software and a student support desk for any questions or queries that may arise.
The language school Co Co Lingua was founded in Lanzarote, Spain in

2011

.
Tax registration ID:

47724252B
Co Co Lingua
Spanish teacher qualifications
100% hold a university degree
100% hold a recognised language teaching qualification
Languages spoken by school staff (cannot be guaranteed by school)
Offer for returning students
You will be refunded/waived the school's administration fee If you already attended previously a course at Co Co Lingua and you book here.
Payment methods accepted for payments made directly to the school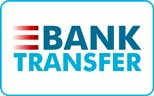 General school facilities
Cafeteria

Restaurant

Fridge for student use

Computer lab
Library

Free after-class access to language learning software

Movie room

Balcony / terrace

Student support desk

Printer for student use

Free coffee

Free water dispenser

Free WIFI

Free parking
Classroom equipment

TV in all classrooms

Ample natural light in all classrooms

Facilities for disabled students

Disabled car park

Wheelchair access to classroom

Wheelchair access to reception

Wheelchair access to cafeteria

Adapted for students with learning difficulty
Student Age / Nationality
Average number of students
Adult courses - Throughout the year: 8
Junior courses - In summer: 6
Junior courses - Throughout the year: 8
Minimum age of students
18 years
13 years for specific Junior courses
Average age of students
In summer: 30 years
Throughout the year: 30 years
Top student nationalities
Visa Documents
Nationals from USA do not require a visa to study short term courses up to 90 days.
Check visa requirements for nationals from other countries.
Nationals from countries that require a visa will receive documents from the school, related to booking confirmation, which is required for the visa application.
Preferential cancellation terms in case of visa refusal
School agreed that students booking online on this site will benefit from preferential cancellation fees in case of visa refusal, and in this case will never exceed EUR 180.
Reviews
School
Location of the school
3.5
Student opinions about Co Co Lingua, Lanzarote
"
Dedicated, patient and teachers. Good use of technology in classroom. Flexible to accommodate student needs. Friendly and professional attitude.
"
Facilities (library, classrooms)
Quality of teaching / language progress
Quality of teaching / language progress:
Teachers very astute to competence of students and adjust accordingly.
Insider tips about what future students should not miss:
Excellent cafes in Yaiza.
Other comments:
Elvira and her team and a pleasure to deal with. Elvira is multi lingual so any administrative issues are sorted out very effectively. I strongly recommend CoCo Lingua as an enjoyable and effective learning experience.
Course: Intensive Course 20 - 2 weeks
29. Mar. 2022
FAQ about Co Co Lingua, Lanzarote
What is the best price for a course at Co Co Lingua, Lanzarote?

Spanish courses at Co Co Lingua start at 76 € for Semi-Intensive 10 course with 10 lessons per week. When booking here you benefit from an exclusive discount.

What is the number of students per class at Co Co Lingua?

What is the qualification of the teachers at Co Co Lingua?

100% of teachers at Co Co Lingua hold a university degree. 100% hold a recognized language teaching certificate.

Which countries are students of Co Co Lingua from?

The highest Nationality percentage at Co Co Lingua comes from Germany with a 90% representation, followed by students from England (40%) and France (30%).

Is this price lower than booking directly with the school?

Yes, there is an exclusive discount that only applies when booking online here.

Co Co Lingua offers courses for which ages?

Co Co Lingua offers courses from 0 years to 99. Average age is 30 during the summer and 30 for the rest of the year.
*
of LanguageCourse.net on Trustpilot
Other Spanish schools
Spanish schools in the rest of the world