Av. Pardo 895

-

08000

Cuzco

- see on map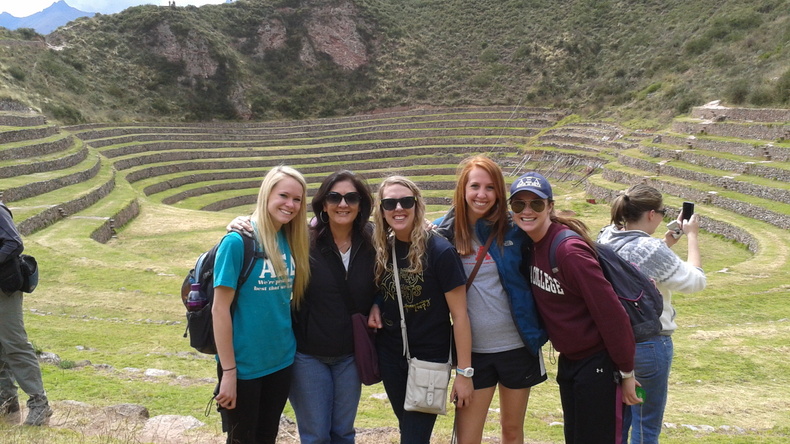 What we like about the school
Small class sizes
Every afternoon free organized leisure activities for adults and juniors
What we dislike about the school
Nationality mix could be more balanced. 50% of students are from USA
How we create the points regarding what we like/dislike about a school

Location: This language academy is set in a beautiful and historical colonial home from the 19th century. It's very close to the pre-Colombian Cuzco, the Korikancha-Temple of the Sun and only four blocks from the main Plaza de Armas.
The language school Delco Abroad was founded in Cuzco, Peru in

2000

.
Legal name / parent company:

DelcoAbroad

Tax registration ID:

20609208997
Spanish Courses
School also offers courses to learn
Quechua
Information for all courses offered by Delco Abroad
Comments about courses
Delcoabroad offers Intensive Spanish Lessons with no more than five students per class. The lessons are very interactive and communicative, based on the students needs. They take place in and outside the classrooms. The school follows a dynamic and modern methodology of teaching using an on-line Spanish Learning Plattform. The lessons include full information about Peru and Latinamerica and extra curricular activities after classes.
Lesson duration
55 minutes
Course material
Generally course material is distributed free to students and will stay in student property.
Individual classes
Single individual lessons of tuition can be reserved at 15 US$. The combination of group and individual lessons is highly recommended. Individual lessons will encourage you to actively speak the foreign language and will offer you the opportunity to discuss individual problems and weaknesses.
Days without class
In 2023 (including national and regional bank holidays):
01 Jan. 2023, 14 Apr. 2023 - 18 Apr. 2023, 01 May 2023, 29 Jun. 2023, 28 Jul. 2023 - 29 Jul. 2023, 30 Aug. 2023, 08 Oct. 2023, 31 Oct. 2023, 08 Dec. 2023, 25 Dec. 2023.
If a bank holiday falls on a weekday there is no refund nor are missed lessons recuperated. This is the case for the majority of language schools.
Level test
A test to assess your exact language level takes place at the school on the first day of the course.
Lessons needed per Spanish language level
Level (CEFR)
Level descriptions
LESSONS needed per level
WEEKS needed
(20 lessons per week)
A1
Beginner
No knowledge, or an understanding of only a very few basic words/phrases.
A1 to A2
80
4
A2
Elementary
Can understand and speak about simple topics: i.e. family, shopping, hobbies.
A2 to B1
160
8
B1
Intermediate
Can speak about future and past events, give reasons and explanations for a situation.
B1 to B2
180
9
B2
Higher Intermediate
Can speak about abstract topics, produce clear detailed text on many subjects.
B2 to C1
200
10
C1
Advanced
Can use language flexibly and effectively.
C1 to C2
220
11
C2
Profiency
Can express himself/herself spontaneously, very fluently and precisely.
Our price includes
INCLUDED

Organized activities

INCLUDED

Internet access and use of school computers

INCLUDED

Wireless LAN zone at school

INCLUDED

Free certificate of course attendance
INCLUDED

Free airport pickup for all junior courses (both ways)

INCLUDED

Language level placement test at first day of classes

INCLUDED

For junior courses: every afternoon free organized leisure program

INCLUDED

For adult courses: every afternoon free organized leisure program
Note: All courses offered by Delco Abroad, Cuzco can be reserved online with LanguageCourse.Net at a lower price than what you pay when booking directly at the school or at the school's website. In case a course is not listed above, just let us know.
Delco Abroad
"Our institution is a family business, that is why all the students that visit us are served as part of our family and we make sure that both their learning of the Spanish language, as well as their integral experience, are memorable for them. Come with us, learn a new language that will give you great advantages, meet incredible places, make new friends and live an experience that will mark your life."
Spanish teacher qualifications
100% hold a university degree
100% hold a recognised language teaching qualification
Languages spoken by school staff (cannot be guaranteed by school)
First day of course
Written and oral level test is performed. Students should arrive at 8:30
Student gender mix:
25% male / 75% female
Offer for returning students
You will be refunded/waived the school's administration fee If you already attended previously a course at Delco Abroad and you book here.
Payment methods accepted for payments made directly to the school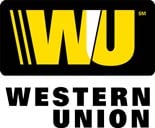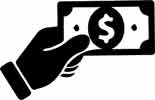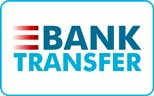 General school facilities
Cafeteria

Microwave for student use

Computer lab

Library
Free after-class access to language learning software

Movie room

Games room

Lounge

Garden

Student support desk

Copy machine

Free water dispenser

Free WIFI

Non-smoking (all indoor areas, but not all outdoor areas of school)

Tourist information

Assistance with entrance ticket purchases

Assistance with reservations for restaurants, bars, clubs

Assistance with organizing transportation

Laundry (paid)

Dry cleaning (paid)

Ironing service (paid)

Babysitter (paid)
Classroom equipment

TV in all classrooms

Ample natural light in all classrooms

Number of public PC workstations:

1
Student Age / Nationality
Average number of students
In summer: 55
Throughout the year: 30
Minimum age of students
18 years
18 years for specific Junior courses
Average number of levels
Adult courses In summer: 9
Adult courses Throughout the year: 9
Average age of students
In summer: 19 years
Throughout the year: 24 years
Top student nationalities
Airport transfer
Optional airport transfer
Alejandro Velasco Astete International Airport:
20 US$ one way
40 US$ return (both ways)

Best arrival airport is Cusco.
More information about airports around Cuzco and how to get from the airport to Cuzco on your own here on our
Cuzco
page.
Visa Documents
Nationals from USA do not require a visa to study short term courses up to 90 days.
Check visa requirements for nationals from other countries.
Nationals from countries that require a visa will receive documents from the school, related to booking confirmation, which is required for the visa application.
Full payment of all fees required before school dispatches documents required for visa application
Yes
Preferential cancellation terms in case of visa refusal
School agreed that students booking online on this site will benefit from preferential cancellation fees in case of visa refusal, and in this case will never exceed EUR 180.



FAQ about Delco Abroad, Cuzco
What is the best price for a course at Delco Abroad, Cuzco?

Spanish courses at Delco Abroad start at 285 US$ for Online Program course with 20 lessons per week. When booking here you benefit from an exclusive discount.

Is airport pickup offered by Delco Abroad?

Yes. The school offers pickup from Alejandro Velasco Astete International Airport (20 US$)

What is the number of students per class at Delco Abroad?

What is the qualification of the teachers at Delco Abroad?

100% of teachers at Delco Abroad hold a university degree. 100% hold a recognized language teaching certificate.

Which countries are students of Delco Abroad from?

The highest Nationality percentage at Delco Abroad comes from USA with a 50% representation, followed by students from England (10%) and France (8%).

Is this price lower than booking directly with the school?

Yes, there is an exclusive discount that only applies when booking online here.

Delco Abroad offers courses for which ages?

Delco Abroad offers courses from 12 years to 99. Average age is 19 during the summer and 24 for the rest of the year.
*
of LanguageCourse.net on Trustpilot
Data transparency:
How the school data is collected and measures taken to ensure data accuracy
Other Spanish schools
Spanish schools in the rest of the world