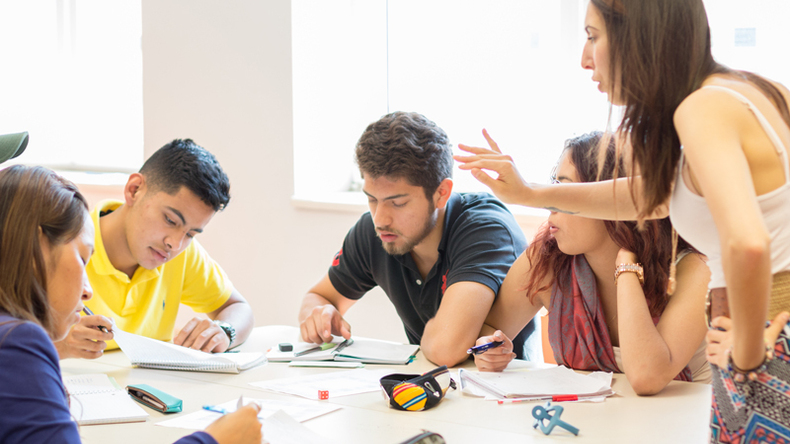 What we like about the school
Free trial lesson.
Learn from the comfort of your own home.
Free access to Microsoft Office for 12 months.
Multiple time zones available.
What we dislike about the school
No in-person socializing with other students.
How we create the points regarding what we like/dislike about a school

EC Virtual: EC English has created a virtual space to provide students with their quality English lessons online. There are a number of scheduled course times to take into account the different time zones and timetables of students. The teachers are all highly trained native English speakers who are able to construct these lessons effectively through an online medium. Each 90 minute session is live, which allows the student to interact with both the teacher and other classmates.

English Courses: EC Virtual has a range of courses available on their online platform. Students can learn general English, prepare for the IELTS exam or join a pathway programme to help them move into further education.

Short business courses: These short online business courses at EC virtual allow the student to specify in a particular field in the business world. The separate topics include communication at work, meetings, presentations and job seekers. Each course topic consists of a four week module, which starts on a specific day of the month. It is possible to book just one or a combination of as many as the student feels would help them grow in their occupation.

Full package: Students will benefit from more than just the course that they have booked. Each day of lessons includes a 30 minute structured post-class activity with your classmates, access to EC online resources with a large range of self study material, progress assessments, free use of the main Microsoft Office programmes and ability to add one-to-one classes when needed.

National Geographic Learning: EC Virtual has partnered with National Geographic Learning, in order to use engaging material for students to learn English from.

Pre-class: Students will be asked to use 15 minutes of their own time before the class to prepare for their session. This often includes reading an article or watching a video clip. The preparation can take longer or shorter depending on your own learning speed, but it means that all students are prepared for the material used in the class.

Chain ID: EC English Schools are all part of the larger group of EC Holdings Ltd. As a group, they have pushed boundaries within English tuition, for all levels and age groups, for many years. The group consists of multiple schools, spread throughout locations such as the USA, UK, Ireland, Canada, Malta, South Africa, Australia and New Zealand.

The "EC Promise" is true throughout all EC locations, promising students that their English level will improve if they follow the three steps of attendance, homework and participation. The group ensures that all students will receive a friendly atmosphere to learn in, high-quality tuition and care, a varied social programme to accompany their learning, and appropriate facilities to reach their language goals.
Tax registration ID:

848784708RP0001
French Courses
Information for all courses offered by EC English Online
Lesson duration
45 minutes
Individual classes
Single individual lessons of tuition can be reserved at 38 C$. The combination of group and individual lessons is highly recommended. Individual lessons will encourage you to actively speak the foreign language and will offer you the opportunity to discuss individual problems and weaknesses.
Days without class
In 2023 (including national and regional bank holidays):
03 Jan. 2023, 15 Apr. 2023, 05 Sep. 2023, 10 Oct. 2023, 26 Dec. 2023.
Lessons needed per French language level
Level (CEFR)
Level descriptions
LESSONS needed per level
WEEKS needed
(20 lessons per week)
A1
Beginner
No knowledge, or an understanding of only a very few basic words/phrases.
A1 to A2
80
4
A2
Elementary
Can understand and speak about simple topics: i.e. family, shopping, hobbies.
A2 to B1
160
8
B1
Intermediate
Can speak about future and past events, give reasons and explanations for a situation.
B1 to B2
180
9
B2
Higher Intermediate
Can speak about abstract topics, produce clear detailed text on many subjects.
B2 to C1
200
10
C1
Advanced
Can use language flexibly and effectively.
C1 to C2
220
11
C2
Profiency
Can express himself/herself spontaneously, very fluently and precisely.
Note: All courses offered by EC English Online, Montreal can be reserved online with LanguageCourse.Net. In case a course is not listed above, just let us know.
EC English Online
Offer for returning students
You will be refunded/waived the school's administration fee If you already attended previously a course at EC English Online and you book here.
Payment methods accepted for payments made directly to the school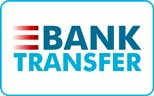 Visa Documents
Nationals from USA can travel and study a language course up to 18 hours a week and for a maximum of 180 days without a full visa. It is just necessary to apply online for an ESTA card (Electronic System for Travel Authorization).
Check visa requirements for nationals from other countries.
Nationals from countries that require a visa will receive documents from the school, related to booking confirmation, which is required for the visa application.
FAQ about EC English Online, Montreal
What is the best price for a course at EC English Online, Montreal?

French courses at EC English Online start at 49 C$ for TEFaQ Exam Preparation Course course with 3 lessons per week. When booking here you get the guaranteed best price.

What is the number of students per class at EC English Online?
*
of LanguageCourse.net on Trustpilot
Data transparency:
How the school data is collected and measures taken to ensure data accuracy
Other English schools
English schools in Canada
English schools in the rest of the world