Am Karlsbad 16

-

10785

Berlin

- see on map
Ratings
Overall school rating of EF International Language Center, Berlin
#11 of 29 German schools in Berlin
What we like about the school
Starbucks station on campus.
Large outdoor terrace for BBQs.
One of the oldest German schools in Berlin founded in 1965
What we dislike about the school
Lessons are 40 minutes long, which is shorter than in other schools.
Additional costs of course material of approx. 80 € per course level
How we create the points regarding what we like/dislike about a school

Location: EF International Language Center Berlin is located in the diverse and culturally rich city of Berlin, Germany. The school is just a short distance from the Landwehr Canal and Schöneberger Wiese Park, with excellent links to local transport, offering the city and its riches to all. Famous for its forward-thinking art, glorious food, and incomparable history, Berlin is a fantastic location for students of all ages to further their German studies. Within a 30-minute journey of such sites as the Brandenburg Gate, the Memorial to the Murdered Jews of Europe, the Großer Tiergarten, the Berlin Wall Memorial and the East Side Gallery, students of EF Berlin have much to see and do whilst reaching their language goals in Berlin. Berlin Central Station is within a 25-minute journey of the school, ensuring that all travel to and from the city, can be made with ease.

School facilities: The school's facilities offer everything that a student may need to feel comfortable and motivated in a learning environment. Housed within a renovated historic building, with its very own in-house Starbucks, EF Berlin offers students a computer lab, a library, lounge area, table games and much more. All classrooms are equipped with air conditioning, heating and have ample natural light to create an optimal learning environment.

Course selection: Course selection ranges from General German, available to students of all levels, to Internship programmes and private tuition. EF Berlin offers all of its courses in conjunction with accommodation, enabling all students to enjoy Berlin to its fullest whilst enjoying the comforts of a Homestay family, for example.

School chain: EF was founded in Sweden over 55 years ago. It has since then helped millions of people experience new cultures, see new places and learn new things about the world and about themselves. Across the globe, they have more than 600 schools and offices in over 50 countries, delivering the best in education and student care throughout all locations. As a group, EF has hubs in Boston, London, Barcelona, Mexico City, São Paulo, Shanghai, Stockholm, Zürich, and more!

EF understands that language programmes can be much more than the sole process of learning a language, as cultural immersion and diversity play a key part in any student's educational and life development.

Throughout the EF schools, programmes are readily available to adults and juniors, for career, personal and educational development.
The language school EF International Language Center was founded in Berlin, Germany in

1965

.
Legal name / parent company:

EF Language Colleges Ltd

Tax registration ID:

CHE116289657

Abbreviated name of school:

EF Berlin
German Courses
Information for all courses offered by EF International Language Center
Comments about courses
Inscription fee for 12 or more weeks: EUR 250

Compulsory Cancellation Protection fee: EUR 85 EUR (Non-refundable).

Accommodation Supplements:

The twin room homestay included in the tuition price can be upgraded to a single room homestay for EUR 50 per week.

Residence accommodation is also available upon request and subject to availability.

Homestays are no further than 45 minutes by public transportation from school.
Classes are likely to take place on some days in the morning and other days in the afternoon. Students will be given the exact timetable closer to the start date. These are sample times and will fall within the time frames stated depending on availability and time of year.
Lesson duration
40 minutes
Course material
Generally course material has to be purchased by the student. The costs of course material will be approximately 80 € per course level.
Individual classes
Single individual lessons of tuition can be reserved at 95 €. The combination of group and individual lessons is highly recommended. Individual lessons will encourage you to actively speak the foreign language and will offer you the opportunity to discuss individual problems and weaknesses.
Days without class
In 2023 (including national and regional bank holidays):
01 Jan. 2023, 10 Apr. 2023, 13 Apr. 2023, 01 May 2023, 21 May 2023, 01 Jun. 2023, 03 Oct. 2023, 25 Dec. 2023, 26 Dec. 2023.
If a bank holiday falls on a weekday there is no refund nor are missed lessons recuperated. This is the case for the majority of language schools.
Level test
A test to assess your exact language level takes place before the start of the course via an online form.
Lessons needed per German language level
Our price includes
INCLUDED

Internet access and use of school computers

INCLUDED

Wireless LAN zone at school

INCLUDED

Free certificate of course attendance

INCLUDED

Language level placement test at first day of classes
Note: All courses offered by EF International Language Center, Berlin can be reserved online with LanguageCourse.Net at a lower price than what you pay when booking directly at the school or at the school's website. In case a course is not listed above, just let us know.
EF International Language Center (EF)
Languages spoken by school staff (cannot be guaranteed by school)
First day of course
Students should arrive at 8:30
Offer for returning students
You will be refunded/waived the school's administration fee If you already attended previously a course at EF International Language Center and you book here.
Payment methods accepted for payments made directly to the school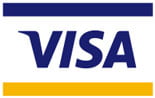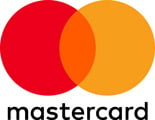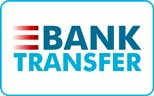 General school facilities
Cafeteria

Microwave for student use

Snack vending machine

Drink vending machine
Computer lab

Library

Lounge

Balcony / terrace

Table soccer / football

Free water dispenser

Free WIFI
Classroom equipment

TV in most classrooms

Air conditioning in all classrooms

Heating in all classrooms

Ample natural light in all classrooms

Number of public PC workstations:

50
Show more
Airport transfer
Berlin Schönefeld Airport:
180 € return (both ways)

Berlin Tegel Airport:
180 € return (both ways)

More information about airports around Berlin and how to get from the airport to Berlin on your own here on our
Berlin
page.
Visa Documents
Nationals from USA do not require a visa to study short term courses up to 90 days.
Check visa requirements for nationals from other countries.
Nationals from countries that require a visa will receive documents from the school, related to booking confirmation, which is required for the visa application.
Full payment of all fees required before school dispatches documents required for visa application
No
Express shipment fee (via courier)
Preferential cancellation terms in case of visa refusal
School agreed that students booking online on this site will benefit from preferential cancellation fees in case of visa refusal, and in this case will never exceed EUR 180.
Student opinions about EF International Language Center, Berlin
"
Organization, flexibility, friendly atmosphere
"
"
Occasionally somewhat arogant access at the front desk. Unsolved problems with the EF app still last and unfortunately I don't have a solution, although I would like to continue and stay in contact with EF.
"
Insider tips about what future students should not miss:
Don't miss all of the EF activities! Recommendation for accommodation in the residence!
Facilities (library, classrooms)
Quality of teaching / language progress
Quality of teaching / language progress:
Intensive course perfect, residence too!
Other comments:
Clearer control of the accommodation in the host family - creates a bad and incompetent impression on EF!
Course: Intensive Course + Accommodation Residence [Deutsch] - 2 weeks
20. Jul. 2021
Berlin city attractiveness rated by our students:
FAQ about EF International Language Center, Berlin
What is the best price for a course at EF Languages Abroad, Berlin?

German courses at EF Languages Abroad start at 499 € for Basic Course course with 20 lessons per week. When booking here you benefit from an exclusive discount.

Is airport pickup offered by EF Languages Abroad?

Yes. The school offers pickup from Berlin Schönefeld Airport ( €), Berlin Tegel Airport ( €)

What is the number of students per class at English First?

Is this price lower than booking directly with the school?

Yes, there is an exclusive discount that only applies when booking online here.
*
of LanguageCourse.net on Trustpilot
YOUR BENEFITS
Only when you reserve here
The most courses:

40.225 language course programmes listed. No other site worldwide has more

Exclusive discounts

26.912 authentic reviews

of language schools

Free advice

from our friendly language travel experts
Lowest price guaranteed:

You pay less than when booking at the school directly or anywhere else. If you find a better rate elsewhere we will beat it

One of the most visited websites

for language course reservations worldwide.

Preferential terms

for cancellation and payment

No agency fees
The best way to reserve your language course!
Data transparency:
How the school data is collected and measures taken to ensure data accuracy
Other German schools
German schools in Germany
German schools in the rest of the world