1421 Chapala Street

-

93101

Santa Barbara

- see on map
What we like about the school
Great seaside location and just a 5-minute walk to discover shopping and dining on State Street.
Santa Barbara is one of the top destinations our students liked most
Outdoor swimming pool
What we dislike about the school
Lessons are 40 minutes long, which is shorter than in other schools.

Location: EF International Language Center Santa Barbara is located in the naturally beautiful Californian city of Santa Barbara, on the West Coast of the USA. Housed in two historical and spacious Spanish colonial-style buildings, EF Santa Barbara is a short distance from State Street, where students will find multiple trendy cafés, clubs, shops and restaurants. Also within walking distance of the school, are local attractions such as Stearns Wharf, the retro cinemas of State Street, the Santa Barbara Museum of Art and the Paseo Nuevo Shopping Mall, in addition to countless other attractions. The school's downtown location ensures that it is close to many of the city's main sites, allowing all students to feel comfortable, entertained and motivated whilst in Santa Barbara. EF Santa Barbara offers everything a student may need to create many memorable moments whilst reaching their language goals. Santa Barbara is around a three and a half hour journey via public transport from Los Angeles International Airport (LAX).

School facilities: The facilities of EF Santa Barbara are excellent, offering students all that they may need to reach their language goals, from a motivated and comfortable environment. These facilities include a cafeteria, computer lab, games room, lounge area, a garden and free WIFI, in addition to further comforts such as an outdoor swimming pool and various table games. All classrooms are equipped with air conditioning, heating and ample natural light to create an optimal learning environment.

Course selection: EF Santa Barbara is open to students of all levels and ages at various times throughout the year. For adults, several programmes take place the whole year round, whilst junior immersive or day programmes are available through the summer months. The school also offers a variety of exam preparation programmes throughout the year.

Accommodation: Accommodation in Residence or Homestay is optional and available with all courses.

School chain: EF was founded in Sweden over 55 years ago. It has since then helped millions of people experience new cultures, see new places and learn new things about the world and about themselves. Across the globe, they have more than 600 schools and offices in over 50 countries, delivering the best in education and student care throughout all locations. As a group, EF has hubs in Boston, London, Barcelona, Mexico City, São Paulo, Shanghai, Stockholm, Zürich, and more!

EF understands that language programmes can be much more than the sole process of learning a language, as cultural immersion and diversity play a key part in any student's educational and life development.

Throughout the EF schools, programmes are readily available to adults and juniors, for career, personal and educational development.
The language school EF International Language Center was founded in Santa Barbara, USA in

1965

.
Legal name / parent company:

EF Language Colleges Ltd

Tax registration ID:

CHE116289657

Abbreviated name of school:

EF Santa Barbara

The school is an official exam center

The following language examinations can be taken directly at the school:
EF International Language Center (EF)
Languages spoken by school staff (cannot be guaranteed by school)
First day of course
Students should arrive at
Offer for returning students
You will be refunded/waived the school's administration fee If you already attended previously a course at EF International Language Center and you book here.
Payment methods accepted for payments made directly to the school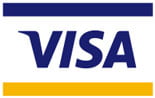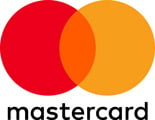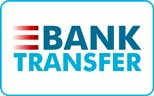 General school facilities
Cafeteria

Computer lab

Games room

Lounge
Garden

Billiards

Table tennis

Outdoor swimming pool

Free water dispenser

Free WIFI
Classroom equipment

TV in most classrooms

Air conditioning in all classrooms

Heating in all classrooms

Ample natural light in all classrooms

Number of public PC workstations:

75
Student Age
Minimum age of students
16 years
13 years for specific Junior courses
Visa Documents
Nationals from USA do not require a visa for travelling to USA and attending a language course.
Check visa requirements for nationals from other countries.
Nationals from countries that require a visa will receive documents from the school, related to booking confirmation, which is required for the visa application.
Full payment of all fees required before school dispatches documents required for visa application
No
Express shipment fee (via courier)
Free shipment via regular mail
Yes
Preferential cancellation terms in case of visa refusal
School agreed that students booking online on this site will benefit from preferential cancellation fees in case of visa refusal, and in this case will never exceed EUR 180.



FAQ about EF International Language Center, Santa Barbara
I am interested in booking a summer program for a teenage student without accommodation. Can I book tuition and activities only?

"

Yes, we can offer tuition and activities only. For students who are not booking accommodation with us, a parental consent form must be sent to the school a few days before the course starts.

"

Rossella Reale, Sales & Admissions from EF International Language Center - Mar 31, 2022

What is the number of students per class at English First?
*
of LanguageCourse.net on Trustpilot
Other English schools
English schools in the rest of the world