Lower St. Augustine Street

-

STJ 3312

St. Julians

- see on map
What we like about the school
Private EF Beach Club during the summer.
Located only a 5-minute walk from the beach.
One of the oldest English schools in St. Julians founded in 1965
What we dislike about the school
Lessons are 40 minutes long, which is shorter than in other schools.

Location: EF International Language Center St. Julians is located in the coastal destination of St. Julians, Malta. The school's modern facilities are close to many of the town's main attractions, shops and restaurants, whilst being within a 5-minutes walk of beautiful beaches coastal to the Mediterranean Sea. The city centre and the popular St. George's Bay area are also just a short walk from the school, providing students with excellent access to many of the area's popular sites, in addition to public transport. Students of EF St. Julians have ample opportunities to enjoy the beautiful coastlines and history of the area whilst reaching their language goals. The school is within a 50-minutes journey of Malta International Airport, ensuring that all arrivals and departures can be made with ease.

School facilities: A renovated centre fitted with the latest multimedia technologies, EF St. Julians offers everything students need to reach their language goals from a vibrant and friendly learning environment. These facilities include an on-site cafeteria, a computer lab, library, lounge area and a Student Support Desk for any questions or queries that may arise. All classrooms are equipped with air conditioning, heating and ample natural light to create an optimal learning environment.

Accreditations and Associations: EF St. Julians is an examination centre for FCE, CAE and CPE Exams.

Social and Cultural: St. Julians and the surrounded areas are rich in culture, history and beauty. They offer great opportunities for students to learn about language and local culture whilst enjoying the beautiful waters of the Mediterranean Sea and the Maltese coastline. EF St. Julians arrange regular excursions to Gozo, Sicily and Comino's Blue Lagoon.

School chain: EF was founded in Sweden over 55 years ago. It has since then helped millions of people experience new cultures, see new places and learn new things about the world and about themselves. Across the globe, they have more than 600 schools and offices in over 50 countries, delivering the best in education and student care throughout all locations. As a group, EF has hubs in Boston, London, Barcelona, Mexico City, São Paulo, Shanghai, Stockholm, Zürich, and more!

EF understands that language programmes can be much more than the sole process of learning a language, as cultural immersion and diversity play a key part in any student's educational and life development.

Throughout the EF schools, programmes are readily available to adults and juniors, for career, personal and educational development.
The language school EF International Language Center was founded in St. Julians, Malta in

1965

.
Legal name / parent company:

EF Language Colleges Ltd

Tax registration ID:

CHE116289657

Abbreviated name of school:

EF St. Julians

The school is an official exam center

The following language examinations can be taken directly at the school:
EF International Language Center (EF)
Languages spoken by school staff (cannot be guaranteed by school)
First day of course
Students should arrive at 8:30
Recommended type of transportation to city centre and name of most convenient stop for the school: * Olivier.
Walking distance from the school to recommended public transport stop: 1 minutes
Travelling time from recommended stop to city centre by public transport: 3 minutes
Offer for returning students
You will be refunded/waived the school's administration fee If you already attended previously a course at EF International Language Center and you book here.
Payment methods accepted for payments made directly to the school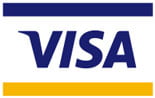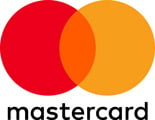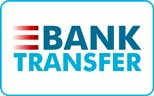 General school facilities
Cafeteria

Drink vending machine

Computer lab

Library
Lounge

Balcony / terrace

Student support desk

Video game console

Free water dispenser

Free WIFI
Classroom equipment

TV in most classrooms

Air conditioning in all classrooms

Heating in all classrooms

Ample natural light in all classrooms

Number of public PC workstations:

75
Airport transfer
Optional airport transfer
Malta International Airport:
40 € one way
70 € return (both ways)

Visa Documents
Nationals from USA do not require a visa to study short term courses up to 90 days.
Check visa requirements for nationals from other countries.
Nationals from countries that require a visa will receive documents from the school, related to booking confirmation, which is required for the visa application.
Full payment of all fees required before school dispatches documents required for visa application
No
Express shipment fee (via courier)
Preferential cancellation terms in case of visa refusal
School agreed that students booking online on this site will benefit from preferential cancellation fees in case of visa refusal, and in this case will never exceed EUR 180.
FAQ about EF International Language Center, St. Julians

What is the best price for a course at EF Languages Abroad, St. Julians?

English courses at EF Languages Abroad start at 320 € for

Basic Course

course with 20 lessons per week. When booking here you get the guaranteed best price.

Is airport pickup offered by EF Languages Abroad?

Yes. The school offers pickup from Malta International Airport (40 €)

What is the number of students per class at English First?
*
of LanguageCourse.net on Trustpilot
Other English schools
English schools in the rest of the world