Españole International House

Calle Caballeros, 36

-

46001

Valencia

- see on map
At LanguageCourse.Net you always pay less!
Pay less than booking at the school
Overall school rating of Españole International House, Valencia
Ranked #5 of 27 Spanish schools in Valencia
Overall school rating by student age group
What we like about the school
Every afternoon free organized leisure activities for adults and juniors
Electronic whiteboards in all classrooms.
What we dislike about the school
Private lessons are a bit more expensive than in other schools.
How we create the points regarding what we like/dislike about a school

Location: Españole International House is situated to the north of the centre of Valencia. It is a lively neighbourhood, with bars, restaurants and cafes all around. There are a number of central features of the city including Valencia Cathedral, The Central Market of Valencia and La Lonja de la Seda which are within walking distance of the school. There are some attractions in Quartre Carreres to discover. This area is around 30 minutes from the school by public transport.

Getting around: Valencia has a tram, metro and intricate bus network. The closest station to the school is Túria, which has both metro and tram services running through it. This is reachable in under 15 minutes by foot from Españole International House. There are a number of bus stations around the school that run to most parts of the city.

Course structure: The school has a large selection of Spanish courses. There are general Spanish classes, private lessons, semi-private programmes, Spanish classes in the teachers home, university pathway courses, Spanish exam preparation packages for the DELE exam and SIELE exam, Spanish with an activity as well as a volunteer programme.

School facilities: The school is housed in an ancient building with an original arab wall running through the structure. Españole International House's classrooms are all bright and spacious, there are patios and terraces to enjoy the outside space, student areas for socialising, work stations for further learning after class as well as a reception area.
The language school Españole International House was founded in Valencia, Spain in

2006

.
Legal name / parent company:

TODO IDIOMAS S.L.

Tax registration ID:

B97711691

Abbreviated name of school:

IH Valencia

The school is an official exam center

The following language examinations can be taken directly at the school:
Spanish Courses
Information for all courses offered by Españole International House
Comments about courses
Private classes that are combined with a group course are EUR 35 per lesson.
Lesson duration
50 minutes
Course material
Generally course material is distributed free to students and will stay in student property.
Individual classes
Single individual lessons of tuition can be reserved at 45 €. The combination of group and individual lessons is highly recommended. Individual lessons will encourage you to actively speak the foreign language and will offer you the opportunity to discuss individual problems and weaknesses.
Days without class
In 2023 (including national and regional bank holidays):
06 Jan. 2023, 07 Apr. 2023, 10 Apr. 2023, 01 May 2023, 12 Oct. 2023, 01 Nov. 2023, 08 Dec. 2023, 23 Dec. 2023 - 31 Dec. 2023.
School policy regarding bank holidays:
Private classes are recuperated or refunded. Same as for nearly all language schools, group classes falling on bank holiday are not refunded and not recuperated.
Please note this school reserves the right to cancel confirmed bookings if a minimum number of students is not reached. Notification of such cancellation would happen at least 0 days before the course is due to start.
Level test
A test to assess your exact language level takes place before the start of the course via an online form.
Lessons needed per Spanish language level
Our price includes
INCLUDED

Organized activities

INCLUDED

Internet access and use of school computers

INCLUDED

Wireless LAN zone at school

INCLUDED

Free certificate of course attendance
INCLUDED

Free airport pickup for all junior courses (both ways)

INCLUDED

Language level placement test at first day of classes

INCLUDED

Language level placement test before arrival

INCLUDED

For junior courses: every afternoon free organized leisure program

INCLUDED

For adult courses: every afternoon free organized leisure program

INCLUDED

For adult courses: a minimum of one free organized leisure activity per week
Show more
Note: All courses offered by International House, Valencia can be reserved online with LanguageCourse.net. In case a course is not listed above, just let us know.
Españole International House (IH)
Spanish teacher qualifications
100% hold a university degree
100% hold a recognised language teaching qualification
Languages spoken by school staff (cannot be guaranteed by school)
First day of course
Students should arrive at 8:30
Student gender mix
37% male / 63% female
Offer for returning students
You will be refunded/waived the school's administration fee If you already attended previously a course at Españole International House and you book here.
Payment methods accepted for payments made directly to the school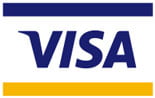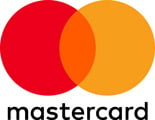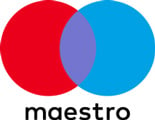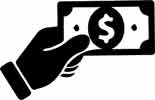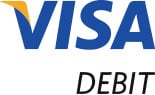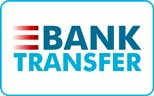 General school facilities
Cafeteria

Microwave for student use

Fridge for student use

Snack vending machine
Drink vending machine

Computer lab

Movie room

Games room

Lounge

Garden

Rooftop terrace

Balcony / terrace

Student support desk

Copy machine

Printer for student use

Business centre

Self-study areas

Free water dispenser

Free WIFI

Non-smoking (all indoor and all outdoor areas of school)

Tourist information

Assistance with entrance ticket purchases

Assistance with reservations for restaurants, bars, clubs

Assistance with organizing transportation

Guidance for further higher education (paid)

Internship placement guidance service (paid)
Facilities for islamic students

Available area to pray at the school

Homestay option that can prepare halal food

Halal diet available on request

Classroom equipment

TV in all classrooms

Electronic whiteboard in all classrooms

Air conditioning in all classrooms

Heating in all classrooms

Ample natural light in all classrooms

Number of public PC workstations:

2

Facilities for disabled students

Wheelchair access to classroom

Accessible Toilet

Wheelchair access to reception

Wheelchair access to cafeteria

Adapted for students with learning difficulty
Show more
Student Age / Nationality
Average number of students
In summer: 400
Throughout the year: 300
Junior courses - In summer: 150
Minimum age of students
16 years
13 years for specific Junior courses
Average number of levels
Adult courses In summer: 7
Adult courses Throughout the year: 7
Junior courses In summer: 7
Junior courses Throughout the year: 7
Average age of students
In summer: 19 years
Throughout the year: 23 years
Top student nationalities
Airport transfer
Valencia Airport:
80 € one way
160 € return (both ways)

More information about airports around Valencia and how to get from the airport to Valencia on your own here on our
Valencia
page.
Visa Documents
Nationals from USA do not require a visa to study short term courses up to 90 days.
Check visa requirements for nationals from other countries.
Nationals from countries that require a visa will receive documents from the school, related to booking confirmation, which is required for the visa application.
Full payment of all fees required before school dispatches documents required for visa application
Yes
Express shipment fee (via courier)
100 €
Preferential cancellation terms in case of visa refusal
School agreed that students booking online on this site will benefit from preferential cancellation fees in case of visa refusal, and in this case will never exceed EUR 180.
Leisure activities
| | activity possible | distance from school |
| --- | --- | --- |
| Ballet |  | - |
| Baseball |  | - |
| Basketball |  | - |
| Cooking |  | - |
| Cricket |  | - |
| Dancing |  | - |
| Diving |  | - |
| Field Hockey |  | - |
| Football (soccer) |  | - |
| Golf |  | - |
| Horse riding |  | - |
| Ice Hockey |  | - |
| Mountainbiking |  | - |
| Music |  | - |
| Rugby |  | - |
| Sailing |  | 5 km |
| Squash |  | - |
| Swimming |  | 2 km |
| Table Tennis |  | - |
| Tennis |  | - |
| Volleyball |  | - |
| Windsurfing |  | - |
| Yoga |  | - |
Examples of leisure activities organized by the school
City tour, Yoga, visit several sights in the historical center "El Carmen", volleyball at the beach, fitness training, visit the Museum of Fine Arts, visit the City of Arts and Sciences, visit to Botanical Garden, Las Fallas tour (traditional festival of Valencia in March), Language exchange
Tapas evening, Excursion to Albufera (natural park of Valencia) with bicycle and boat tour, Paella or barbecue evening with dancing Bachata or Salsa at school, Quiz evening at school, excursion to Alicante or villages near the city of Valencia, Cooking course of Spanish gastronomy, Sailing course in the own boat of the school, wine tasting at school, visit of the Oceanogràfic (biggest aquarium of Europe). Each activity is between 7 € and 35 €.
Excursion to Albufera (natural park of Valencia) with bicycle and boat tour, games at the beach (at least once per week), go to swimming pool, paella in school terrace, dancing class, sightseeing (City of Arts and Sciences, Museum etc.), excursions to other cities or villages (Peñíscola, Sagunto etc.), go to the beach, quiz tour, picnic, barbecue and icebreaking games
All activities for juniors are included in the programme.