Rua Artur de Azevedo, 281

-

05404-01

Sao Paulo

- see on map
Fast Forward Institute has ceased operations - Permanently closed down

Location: Fast Forward Institute is a Portuguese language school in the bustling financial city of Sao Paulo in Brazil. Sao Paulo is one of the biggest cities in the world, outranking its country's capital. Despite its size, it is easy to navigate as there is an excellent transport system with connections throughout the whole city. Fast Forward Institute is found in Cerqueira César, an upper class neighbourhood, with trees lining the streets. The location is close to shopping centres and ahs an excellent eatery selection. There is a well connected metro station, Oscar Friere, just under 10 minute walk from the school. This means students can explore all the city has to display after class such as the gigantic Ibirapuera Park with its museums and planetarium or the fabulous art museum Pinacoteca do Estado, just 19 minutes by metro.

Course structure: Fast Forward Institute really thrives in giving its student quality Portugese lessons. With nearly 30 years of experience with highly qualified, University graduate teachers, the school has produced its own material and methodology following the direct method. This means that Portuguese is all that you will hear within your class, in a fully immersive environment. Business is a prime reason to live in this financial city and Fast Forward Institute has a one-to-one business course of 30 lessons per week specifically designed for the student to learn business terminology in Portuguese. The programme includes lunch with your teacher so that you can get used to this environment when having business lunches. There is a volunteer programme of 4 weeks standard Portuguese lessons followed by a 4 week volunteer programme. The fields that students can volunteer in include Children's Cancer Homes, Hospitals, Youth Outreach Programs and Orphanages.
The language school Fast Forward Institute was founded in Sao Paulo, Brazil in

1991

.
Legal name / parent company:

Fast Intercambio Cultural LTDA

Tax registration ID:

CNPJ06.787.880/0001-74
Fast Forward Institute
Portuguese teacher qualifications
100% hold a university degree
100% hold a recognised language teaching qualification
Languages spoken by school staff (cannot be guaranteed by school)
First day of course
Written and oral level test is performed. Students should arrive at 9:00
Offer for returning students
You will be refunded/waived the school's administration fee If you already attended previously a course at Fast Forward Institute and you book here.
Payment methods accepted for payments made directly to the school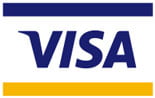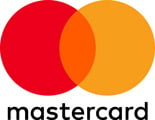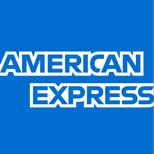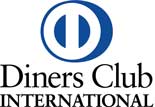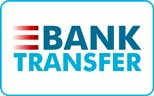 General school facilities
Cafeteria

Kitchen for student use

Fridge for student use

Library
Movie rental

Movie room

Rooftop terrace

Balcony / terrace

Student support desk

Copy machine

Printer for student use

Billiards

Free coffee

Free water dispenser

Free WIFI
Facilities for islamic students

Available area to pray at the school

Facilities to wash feet before praying

Homestay option that can prepare halal food

Homestay option for female islamic students where no men are living in household and that prepare halal food

Classroom equipment

TV in all classrooms

Electronic whiteboard in some classrooms

Air conditioning in all classrooms

Heating in all classrooms

Ample natural light in all classrooms

Number of public PC workstations:

9

Facilities for disabled students

Disabled car park

Wheelchair access to classroom

Accessible Toilet

Wheelchair access to reception

Wheelchair access to cafeteria

Adapted for blind students

Adapted for students with learning difficulty
Student Age / Nationality
Average number of students
In summer:40
Throughout the year: 20
Average number of levels
Adult courses In summer: 8
Adult courses Throughout the year: 8
Average age of students
In summer: 21 years
Throughout the year: 23 years
Top student nationalities
Airport transfer
Optional airport transfer
São Paulo–Guarulhos International Airport:
110 US$ one way
220 US$ return (both ways)

Best arrival airport is Aeroporto International de São Paulo (GRU).
Visa Documents
Full payment of all fees required before school dispatches documents required for visa application
No
Express shipment fee (via courier)
180 US$
Preferential cancellation terms in case of visa refusal
School agreed that students booking online on this site will benefit from preferential cancellation fees in case of visa refusal, and in this case will never exceed EUR 180.
Reviews
School
Location of the school
4.7
Course
Course quality / Progress in language
4.3
What students liked about Fast Forward Institute, Sao Paulo
"
The atmosphere in school is great! I was feeling there really like at home. Teachers are perfect, with linguistic education, which lets you possibility to study portuguese language from inside. Moreover, they are always ready to be your friends, to advice stuffs about the language, city, trips around Brazil and just entertainment, which is really important for foreigners. I really enjoyed a lot staying there for a month. Would love to come back one day to continue studying with Fast Forward!
"
Detailed review
Facilities (library, classrooms)
Quality of teaching / language progress
"
I had two fantastic teachers during my three-week stay. Bruna and Jacqueline were both extremely knowledgeable and dedicated teachers. They both knew that I love learning about colloquialisms and they were very willing to explain them to me in a very in-depth manner. The school is centrally located so that getting food or transportation is not a problem. It's also in a very safe neighborhood.
"
Detailed review
Facilities (library, classrooms)
Quality of teaching / language progress
Insider tips about what future students should not miss:
If you don't like your accommodation, please do NOT hesitate to let the school know. There's no point in suffering with a crazy host mom/dad while you are paying them to take care of you. Do NOT try to buy a cell phone SIM card from a store, buy it from a newstand and activate it by yourself. Choose Vivo.
Other comments:
I think it's definitely time to renovate the building and facility. The classes aren't cheap and the students deserve a better environment. The excursions could be better organized. Often times we were wandering aimlessly in the museum/park.
"
The location of the school is perfect. Safe, quiet and has everything including a cheap restaurant next to it (per kilo). The teachers are very friendly, knowledgeable, professional, helpful and adaptable to our needs. In my case it was only two weeks and when I got a bit overwhelmed on the third day, they were very flexible and helped me a lot. Thanks to Jaqueline, Rafael and Maria.
"
Detailed review
Facilities (library, classrooms)
Quality of teaching / language progress
Insider tips about what future students should not miss:
The teaching method is traditional, which means that there is a lot of new information on the white board every day, which the students write in their notebook. It is too much new information to be practiced intensively during the school lessons. For each new piece of information, we did one or two examples, were able to ask questions, and then moved on. What's good is that you get a lot of content in a short amount of time. "Fast Forward" The challenge is to improve your active language skills. But the teachers were always willing to help during breaks or afterwards. For example, the students who do a 2-month stay and those who do a 2-week stay like me are in the same course. Therefore, it is not suitable for a two-week course. This has advantages and disadvantages that everyone has to decide for themselves.
Other comments:
Of course I learned a lot and met many nice colleagues from different countries. Good atmosphere.
"
Quality of teachers is very high. Structure of the class have been made very well. Classes based on the language levels and instructors change every few weeks. They meet the needs of the students. The course material is excellent.
"
Detailed review
Facilities (library, classrooms)
Quality of teaching / language progress
Insider tips about what future students should not miss:
It is highly recommended for those who want to focus on improving language skills. However, it may be a bit boring for those who expect the sight seeing and activities. Sao Paulo is a safe place, but the prices are high.
Other comments:
All teachers are kind and friendly. However, they don't seem to respect the punctuality very much due to characteristics of a nation.
"
The instructor, Natasha, had so much patience, yet was very challenging at the same time. Very knowledgeable and informative instructor. My learning experience was well worth the fee. I would do it again if I had the time.
"
Detailed review
Facilities (library, classrooms)
Quality of teaching / language progress
Insider tips about what future students should not miss:
Do take the time to explore Sao Paulo. It's an amazing city.
Student Testimonial Videos
FAQ about Fast Forward Institute, Sao Paulo
Are the teachers certified to teach the language?

"

Yes, they are. Our teachers have a University degree in Portuguese and in a second language. In addition, they are also trained by the school according to our methodology.

"

Marcia Camisa Carmagnani, Director from Fast Forward Institute - Feb 11, 2020

What is the qualification of the teachers at Fast Forward Institute?

100% of teachers at Fast Forward Institute hold a university degree. 100% hold a recognized language teaching certificate.

Which countries are students of Fast Forward Institute from?

The highest Nationality percentage at Fast Forward Institute comes from USA with a 17% representation, followed by students from Switzerland (15%) and Germany (15%).

Fast Forward Institute offers courses for which ages?

Fast Forward Institute offers courses from years to 99. Average age is 21 during the summer and 23 for the rest of the year.
Other Portuguese schools
Portuguese schools in Brazil
Portuguese schools in the rest of the world