6th Floor,No.191,Section 3, Roosevelt Road

-

104

Taipei

- see on map
What we like about the school
Weekly social activities such as Chinese cooking, calligraphy, excursions, bar nights, archery, Kung Fu and much more.
Located just a few meters away from the Taipower Building subway station for easy access around the city.
Private garden for students to relax and socialise between lessons.

Location: Globe Mandarin School is in the bustling district of Da'an, situated on one of the main roads in the area.

Getting around: It is seconds away from the Taipower Building subway station which is on the Songshan-Xindian Line. From this line, students can visit landmarks within the city of Taipei such as the Taipei 101 skyscraper in 20 minutes and the National Chiang Kai-shek Memorial Hall in just under 10 minutes. This makes it a perfect base for exploring this diverse city after class.

Local attractions: Taiwan is known for its food and has countless food markets to visit and taste local dishes. The Shilin Market comes highly recommended and is a 30 minute subway trip from the school. The Da'an district has its own night markets such as Gongguan and Linjiang along with ample bars and student hangouts, in particular the area around the Gongguan subway station has numerous concert venues, a popular choice with locals. Da'an Forest Park offers a peaceful get away from city life, with its maple trees, ponds and plenty of walking trails is a nice 20 minute stroll from the school.

Cultural experience: As Taiwan is a country rich in culture and history, Globe Mandarin School tries to incorporate this into the school environment, and recommends a minimum of 6 weeks attendance so that you get the true experience of the city. The school organises cultural activities throughout your time at the school and tries to incorporate local events to immerse its students into the Taiwan lifestyle.

Course structure: The courses all include accommodation and they vary in style from group courses to private classes or a combination of the both.

School facilities: Aside from the excellent location, Globe Mandarin School has a lounge, a garden, a movie room, a student support desk and free wifi all available during opening hours for students who attend the school. The classrooms all have air conditioning and heating for comfort during the changing seasons. Visual learning stimulation is important for learning a language and most of the classrooms are fitted with a television and some rooms having electronic whiteboards.

Teaching style: The school is popular for all age ranges with a slightly higher number of students over the age of 35 as a yearly average. All the teachers are highly trained in teaching Chinese each with a degree and high level certificates in teaching the language to foreign students. The curriculum is designed to challenge each student and the school provides its students with an engaging and practical learning environment.
The language school Globe Mandarin School was founded in Taipei, Taiwan in

2009

.
Legal name / parent company:

Globe Language Group

Tax registration ID:

53947737
Globe Mandarin School
Chinese teacher qualifications
100% hold a university degree
100% hold a recognised language teaching qualification
Languages spoken by school staff (cannot be guaranteed by school)
Recommended type of transportation to city centre and name of most convenient stop for the school: * Taipower Building.
Walking distance from the school to recommended public transport stop: 1 minutes
Travelling time from recommended stop to city centre by public transport: 5 minutes
Offer for returning students
You will be refunded/waived the school's administration fee If you already attended previously a course at Globe Mandarin School and you book here.
Payment methods accepted for payments made directly to the school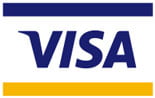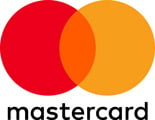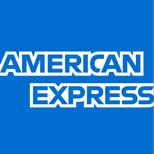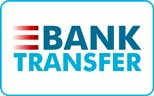 General school facilities
Microwave for student use

Snack vending machine

Drink vending machine

Daily press
Movie room

Lounge

Garden

Student support desk

Copy machine

Printer for student use

Free water dispenser

Free WIFI
Facilities for islamic students

Available area to pray at the school

Classroom equipment

TV in most classrooms

Electronic whiteboard in some classrooms

Air conditioning in all classrooms

Heating in all classrooms

Ample natural light in most classrooms

Number of public PC workstations:

6

Facilities for disabled students

Wheelchair access to classroom

Wheelchair access to reception

Adapted for blind students

Adapted for students with learning difficulty
Student Age / Nationality
Average number of students
Adult courses - In summer:80
Adult courses - Throughout the year: 30
Junior courses - In summer: 12
Junior courses - Throughout the year: 4
Minimum age of students
16 years
4 years for specific Junior courses
Average number of levels
Adult courses In summer: 6
Adult courses Throughout the year: 6
Junior courses In summer: 2
Junior courses Throughout the year: 2
Average age of students
In summer: 22 years
Throughout the year: 29 years
Top student nationalities
Airport transfer
Optional airport transfer
Taiwan Taoyuan International Airport:
85 € one way
170 € return (both ways)

Best arrival airport is Taoyuan International Airport.
Visa Documents
Nationals from USA do not require a visa to study short term courses up to 90 days.
Check visa requirements for nationals from other countries.
Nationals from countries that require a visa will receive documents from the school, related to booking confirmation, which is required for the visa application.
Full payment of all fees required before school dispatches documents required for visa application
No
Preferential cancellation terms in case of visa refusal
School agreed that students booking online on this site will benefit from preferential cancellation fees in case of visa refusal, and in this case will never exceed EUR 180.
Leisure activities
| | activity possible | distance from school |
| --- | --- | --- |
| Ballet |  | 2 km |
| Baseball |  | 1 km |
| Basketball |  | - |
| Cooking |  | 2 km |
| Cricket |  | 2 km |
| Dancing |  | 5 km |
| Diving |  | 30 km |
| Football (soccer) |  | 1 km |
| Golf |  | 10 km |
| Horse riding |  | 10 km |
| Mountainbiking | - | 5 km |
| Music |  | 1 km |
| Rugby |  | 1 km |
| Sailing |  | 30 km |
| Squash |  | 2 km |
| Swimming |  | 1 km |
| Table Tennis |  | 1 km |
| Tennis |  | 1 km |
| Volleyball |  | 1 km |
| Windsurfing |  | 30 km |
| Yoga |  | 1 km |
Reviews
School
Location of the school
4.7
Course
Course quality / Progress in language
4.0
What students liked about Globe Mandarin School, Taipei
"
Small groups, excellent teachers, the assessment was spot on! Good teaching method, very lively and interesting lessons with equal focus on reading and speaking.
"
Detailed review
Facilities (library, classrooms)
Quality of teaching / language progress
Other comments:
A canteen would have been great. This makes it easier to meet new people.
FAQ about Globe Mandarin School, Taipei

What is the best price for a course at Globe Mandarin, Taipei?

Is airport pickup offered by Globe Mandarin?

Yes. The school offers pickup from Taiwan Taoyuan International Airport (85 €)

What is the number of students per class at Globe Mandarin School?

What is the qualification of the teachers at Globe Mandarin School?

100% of teachers at Globe Mandarin School hold a university degree. 100% hold a recognized language teaching certificate.

Which countries are students of Globe Mandarin School from?

The highest Nationality percentage at Globe Mandarin School comes from Switzerland with a 30% representation, followed by students from Germany (22%) and USA (15%).

Is this price lower than booking directly with the school?

Yes, there is an exclusive discount that only applies when booking online here.

Globe Mandarin School offers courses for which ages?

Globe Mandarin School offers courses from 0 years to 99. Average age is 22 during the summer and 29 for the rest of the year.
*
of LanguageCourse.net on Trustpilot
Other Chinese schools
Chinese schools in the rest of the world