Rodovia AL-101 Norte, 255

-

57039000

Maceio

- see on map
What we like about the school
On campus accommodation offered
Learning progress guarantee.
Electronic whiteboards in all classrooms.

Location: GoBrazil is located in Maceio, Brazil, a few minutes' walk from the tropical beach of Praia de Garça Torta, an array of bars and restaurants, with several convenience stores and markets close by. Housed in a beautiful local building, on the outskirts of the city,
the school offers a very authentic view of the local life and lifestyle.

Course selection: Offering courses suitable for all levels and with a great number of activities and excursions, GoBrazil make sure all students create lasting and memorable moments to take home with them from their time in Maceio. The school offers Portuguese courses in groups or with Private tuition, along with courses that can be taken in conjunction with activities such as Capoeira, Surfing and Yoga.

Accommodation: In terms of accommodation, GoBrazil has its very own beautiful Colonial style Guest House with a big wild garden, rooms available with meals included, Wi-Fi and a hot shower.

Additional information: GoBrazil promotes the importance of their local community and views learning with them as an alternative experience and option to many more touristic choices of schools and locations. Promoting this dedication, they offer courses in conjunction with volunteering and internship work with local organisations in sectors such as renewable energies, the protection of animals and marine life, political education and support of local agricultural communities and more. If you are looking for a true experience of the local life in Maceio, one of the aforementioned courses may very well be for you.
The language school Go Brazil was founded in Maceio, Brazil in

2007

.
Tax registration ID:

CNPJ27.867.768.0001-13

Covid-19 Status:

School currently open
Go Brazil
Portuguese teacher qualifications
100% hold a university degree
100% hold a recognised language teaching qualification
Languages spoken by school staff (cannot be guaranteed by school)
First day of course
Written and oral level test is performed. Students should arrive at 8:50
Recommended type of transportation to city centre and name of most convenient stop for the school: Bus: * to Garça Torta.
Walking distance from the school to recommended public transport stop: 2 minutes
Travelling time from recommended stop to city centre by public transport: 20 minutes
Offer for returning students
You will be refunded/waived the school's administration fee If you already attended previously a course at Go Brazil and you book here.
Payment methods accepted for payments made directly to the school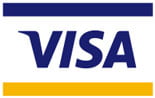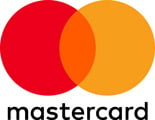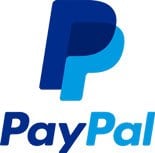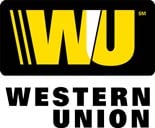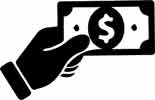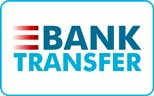 General school facilities
Microwave for student use

Fridge for student use

Library

Movie room
Garden

Rooftop terrace

Balcony / terrace

Printer for student use

Free coffee

Free water dispenser

Free WIFI

Free parking
Classroom equipment

TV in all classrooms

Electronic whiteboard in all classrooms

Ample natural light in all classrooms
Student Age
Average number of students
In summer:4
Throughout the year: 4
Average number of levels
Adult courses In summer: 6
Adult courses Throughout the year: 6
Visa Documents
Full payment of all fees required before school dispatches documents required for visa application
No
Preferential cancellation terms in case of visa refusal
School agreed that students booking online on this site will benefit from preferential cancellation fees in case of visa refusal, and in this case will never exceed EUR 180.
Accommodation
Single room, Breakfast & 1 meal
| weeks | 1 | 2 | 3 | 4 | 5 | 6 | 7 | 8 | 10 | 12 | Additional Week |
| --- | --- | --- | --- | --- | --- | --- | --- | --- | --- | --- | --- |
| Price in € | 170 | 340 | 510 | 600 | 700 | 800 | 900 | 1000 | 1100 | 1200 | -- |
| Price in US$ | 180 | 359 | 539 | 634 | 739 | 845 | 951 | 1056 | 1162 | 1267 | |
Prices based on accommodation from Sunday to Saturday
Price per person
Check-out:
Saturday
Note: It is important to inform the school if you plan to arrive or leave outside the standard check in/check out times.
Price extra night
15 € (Individual extra nights bookable at indicated extra night price)
Room Occupancy
Single room
Private bathroom
Included
Distance from school
1 minutes walking.
Includes
TV, Towels, Bedding/linen, Weekly cleaning, Access to laundry service, Access to Wifi in building (Free WIFI), Private bathroom.
Meals:
Breakfast & 1 meal.
Minimum age of students
18
Maximum age of students
80
FAQ about Go Brazil, Maceio

What is the best price for a course at Go Brazil, Maceio?

Portuguese courses at Go Brazil start at 114 € for

Intensive Group Course 20

course with 20 lessons per week. When booking here you benefit from an exclusive discount.

What is the most popular accommodation offered by Go Brazil?

The accommodation

Guest house

is the most popular among all our clients of Go Brazil

What is the number of students per class at Go Brazil?

What is the qualification of the teachers at Go Brazil?

100% of teachers at Go Brazil hold a university degree. 100% hold a recognized language teaching certificate.

Is this price lower than booking directly with the school?

Yes, there is an exclusive discount that only applies when booking online here.
*
of LanguageCourse.net on Trustpilot
Other Portuguese schools
Portuguese schools in Brazil
Portuguese schools in the rest of the world