6 rue Pierre FLOURENS

-

34500

Béziers

- see on map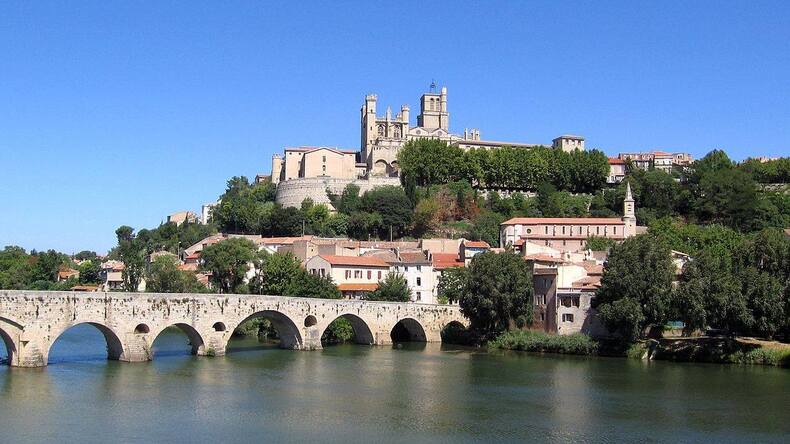 What we like about the school
The school specialises in a wide variety of sporting, gastronomic and cultural activities.
Unique activities offered such as Free fall simulator, rafting and jet-skiing.

Location: Lingualand is located in the historic district of the town centre of Béziers, moments away from several restaurants and eateries, supermarkets, shops, and the many other attractions found throughout the town's cobblestoned streets. With over 35 years of experience, Lingualand Béziers offers total immersion holiday-style packages, that are carefully constructed and delivered to the needs of each student. The school is also just a 7-minute walk from the Cathédrale Sanit-Nazaire.

Course selection: Lingualand Béziers has many varieties of French courses, suitable for all levels. If you are looking for French classes in small groups, privately, or in conjunction with local attractions and activities such as gastronomy, hiking, wine tasting or local history and culture, Lingualand is sure to have a course suitable for your needs. Arabic, Dutch, English, German, Italian, Portugues, Russian, Spanish and Turkish lessons are also available!

Social and Cultural: With over 30 sporting, gastronomic and cultural activities associated with the school, there is
something available for everyone. The school also has a "Tailor-made Package" allowing students to choose and adapt all activities and excursions to their needs and preferences, making sure your experience is exactly what you are looking for.

School facilities: Lingualand has excellent facilities including a cafeteria, computer lab, free Wi-Fi, free water and coffee, a fridge for student use as well as free after-class access to language
learning software.
The language school Hobson Centre was founded in Béziers, France in

1983

.
Legal name / parent company:

SARL HOBSON ACADEMYS

Tax registration ID:

FR02910745736