Pay less than booking at the school
At the school from:
975US$
At LanguageCourse.Net you always pay less!
Pay less than booking at the school

School Ethos: Influent has fully immersion programmes that allow students to create a unique experience for themselves, whilst living and learning with their teacher. Students can choose the style of course that matches their learning style. It is possible to add a leisure activity to your package, or even personalise your course to a business programme or exam preparation course, so that you have a full programme moulded to your language learning expectation.

Location: These programmes are available around the world in Europe, Asia, the Middle East, Australia, New Zealand as well as North and South America. The cities selected are all very prominent within their countries and allow for exploring the culture as well as understanding the language.

Language: There are around 20 different languages to choose from including English, Spanish, French, Japanese, Portuguese, German, Italian, Chinese, Arabic, Dutch, Turkish, the Scandinavian languages, Czech, Polish and Hungarian, to name a few.

Course Options: The programmes come in packages of 10 hours, 15 hours, 20 hours, 25 hours or 30 hours of one-to-one lessons per week. This choice depends on how quickly you would like to learn, and how many hours a day you can study for.

Accommodation: Students will stay at the house of their teacher. This means that they will be fully immersed in the teachers lifestyle and interact with them for the whole length of their stay. The accommodation comes as a full board catering option. All your meals will take place with your teacher so that you can use the time to practise your language skills.

Extras: There are a number of extras that you can add to your stay to make your experience more comfortable. Students can select a private bathroom, a superior homestay and have a special need or diet catered for throughout their immersive experinece. It is also possible to book an airport transfer or extra night accommodation to fit in with your flight schedule.
Legal name / parent company:

Influent Me FZ LLC

Tax registration ID:

TRN 100511385500003
English Courses
Information for all courses offered by Influent
Comments about courses
Additional optional costs:

Closer supervision (available for students under 18, compulsory for students under 13): USD 150 per week

Special needs: USD 150 per week

Special diets: USD 100 per week

Accompanying person accommodation: USD 728 per week

Christmas or New Year: USD 150

10 online lessons: USD 400

Extra night: USD 140

One-way transfer from nearest airport: USD 100

One-way transfer for farmstay: USD 200
Lesson duration
60 minutes
Lessons needed per English language level
Note: All courses offered by Influent, Auckland can be reserved online with LanguageCourse.Net at a lower price than what you pay when booking directly at the school or at the school's website. In case a course is not listed above, just let us know.
Influent
Offer for returning students
You will be refunded/waived the school's administration fee If you already attended previously a course at Influent and you book here.
Payment methods accepted for payments made directly to the school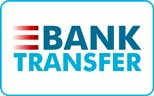 Airport transfer
Auckland International Airport:
100 US$ one way
200 US$ return (both ways)

More information about airports around Auckland and how to get from the airport to Auckland on your own here on our
Auckland
page.
Visa Documents
You can travel and study a language course for a limited number of hours a week just applying for the visa waiver programme online.
Check visa requirements for nationals from other countries.
Nationals from countries that require a visa will receive documents from the school, related to booking confirmation, which is required for the visa application.
Accommodation
Private bathroom supplement
| Weeks | 1 | 2 | 3 | 4 | 5 | 6 | 7 | 8 | 10 | 12 | Additional Week |
| --- | --- | --- | --- | --- | --- | --- | --- | --- | --- | --- | --- |
| Price in US$ | 150 | 300 | 450 | 600 | 750 | 900 | 1050 | 1200 | 1500 | 1800 | 150 |
Room Occupancy
Single room
Private bathroom
Included
Includes
Towels, Bedding/linen, Access to laundry service, Access to Wifi in building (Free WIFI), Heating, Private bathroom.
| Weeks | 1 | 2 | 3 | 4 | 5 | 6 | 7 | 8 | 10 | 12 | Additional Week |
| --- | --- | --- | --- | --- | --- | --- | --- | --- | --- | --- | --- |
| Price in US$ | 500 | 1000 | 1500 | 2000 | 2500 | 3000 | 3500 | 4000 | 5000 | 6000 | 500 |
Prices based on accommodation from Sunday to Saturday

This option is for language students who require a high standard of living. Influent has selected the most exclusive host teachers, they are all passionate about teaching and love meeting people from different backgrounds. You will benefit from a superior standard of accommodation and meals as well as a very experienced host and tutor. A private bathroom is automatically included.
Check-out
Saturday
Note: It is important to inform the school if you plan to arrive or leave outside the standard check in/check out times.
Private bathroom
Included
Includes
Private bathroom.