Passage de la Poule noire

-

44000

Nantes

- see on map
What we like about the school
Nantes is one of the top destinations our students liked most
Excellent nationality mix. No student nationality makes up more than 10% of students.
Lessons are for 60 minutes, much longer than in most schools.

Location: Right in the centre of the historical city of Nantes, lies the school Institut Francophonie. Nantes is to the North West of France in the region of Brittany, close to the Bay of Biscay and home to the Medieval Castle of the Dukes of Brittany. This structure dates back to the medieval period, although it has experienced extensive restoration, and was a pivot point not just within the city but also for the whole of Brittany.

Getting around: Institut Francophonie is a 10 minute walk from the Medieval castle in the up and coming neighbourhood of Madeleine-Champ de Mars, a mixture of modern architecture and traditional streets.

Local attractions:Along with the jaw dropping castle, Nantes has some other interesting characteristics and historical notifications. Looking for something different, then look no further than the Machines of the Isle of Nantes, a museum created by two local artists to project fantasy and surrealism into the city. The museum is around a 25 minute walk from the school, along the River Loire, and the river itself is a noteworthy feature in the history of the city.

Course Structure: Nantes has lots to offer anyone wanting to learn more about the town and Institut Francophonie absorbs this into its courses. With nearly 30 years of experience teaching the French language, Institut Francophonie really understands what helps to form a deep memory of a language and has designed its courses to reflect this. The school offers a range of package programmes, which combine learning the French language with one of the key features of the city including Véritable Petit Beurre", the castle, the mechanical artwork, Jules Verne, Jacques Demy and the River Loire. It is not surprising that a vast nationality mix of students visit the school to learn more of both the French language and the city of Nantes.
The language school Institut Francophonie was founded in Nantes, France in

1991

.
Legal name / parent company:

EURL Francophonie

Tax registration ID:

FR46812609816
French Courses
School also offers courses to learn
English
Institut Francophonie
French teacher qualifications
100% hold a university degree
100% hold a recognised language teaching qualification
Languages spoken by school staff (cannot be guaranteed by school)
First day of course
Students should arrive at 9:15
Offer for returning students
You will be refunded/waived the school's administration fee If you already attended previously a course at Institut Francophonie and you book here.
Payment methods accepted for payments made directly to the school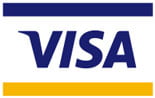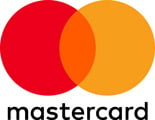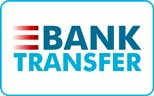 General school facilities
Microwave for student use

Fridge for student use

Library

Movie rental
Free after-class access to language learning software

Lounge

Balcony / terrace

Free coffee

Free water dispenser

Free WIFI
Classroom equipment

Heating in all classrooms

Ample natural light in all classrooms

Number of public PC workstations:

1

Facilities for disabled students

Wheelchair access to classroom

Accessible Toilet

Wheelchair access to reception

Adapted for students with learning difficulty
Student Age / Nationality
Average number of levels
Adult courses In summer: 3
Adult courses Throughout the year: 6
Average age of students
In summer: 20 years
Throughout the year: 30 years
Top student nationalities
Visa Documents
Nationals from USA do not require a visa to study short term courses up to 90 days.
Check visa requirements for nationals from other countries.
Nationals from countries that require a visa will receive documents from the school, related to booking confirmation, which is required for the visa application.
Full payment of all fees required before school dispatches documents required for visa application
No
Express shipment fee (via courier)
110 €
Free shipment via regular mail
Yes
Preferential cancellation terms in case of visa refusal
School agreed that students booking online on this site will benefit from preferential cancellation fees in case of visa refusal, and in this case will never exceed EUR 180.
Leisure activities
| | activity possible | distance from school |
| --- | --- | --- |
| Ballet |  | 2 km |
| Baseball |  | 5 km |
| Basketball |  | 5 km |
| Cooking |  | 2 km |
| Cricket |  | 5 km |
| Dancing |  | 5 km |
| Field Hockey |  | 14 km |
| Football (soccer) |  | 5 km |
| Golf |  | 10 km |
| Horse riding |  | 13 km |
| Ice Hockey |  | 6 km |
| Music |  | 5 km |
| Rugby |  | 5 km |
| Sailing |  | 20 km |
| Squash |  | 5 km |
| Swimming |  | 2 km |
| Table Tennis |  | 2 km |
| Tennis |  | 5 km |
| Volleyball |  | 5 km |
| Yoga |  | 2 km |
Accommodation
Single room, Breakfast & 1 meal | Minimum stay in weeks: 3
weeks
1
2
3
4
5
6
7
8
10
12

Additional Week

One-time fee
(charged by school)
Price in €

--

--

891

1160

--

--

2079

--

--

--

--

50

Price in US$

908

1181

2117

51
Prices based on accommodation from Saturday to Saturday
Price per person
Check-in
Saturday 8:00-19:00
Check-out
Saturday 8:00-19:00
Note: It is important to inform the school if you plan to arrive or leave outside the standard check in/check out times.
One-time fee
The school/accommodation provider will charge a non-refundable one-time fee of 50€.
Price extra night
40 € (Individual extra nights bookable at indicated extra night price)
Room Occupancy
Single room
Includes
TV, Towels, Bedding/linen, Access to laundry service, Access to Wifi in building (Free WIFI), Heating, Shared bathroom.
Meals:
Breakfast & 1 meal.
Minimum age of students
16
Reviews
School
Location of the school
---
Course
Course quality / Progress in language
---
FAQ about Institut Francophonie, Nantes

What is the best price for a course at Institut Francophonie, Nantes?

French courses at Institut Francophonie start at 47 € for

General French 4

course with 4 lessons per week. When booking here you benefit from an exclusive discount.

What is the most popular accommodation offered by Institut Francophonie?

The accommodation

Homestay

is the most popular among all our clients of Institut Francophonie

Is it possible to take a course at Institut Francophonie as an absolute beginner?

What is the number of students per class at Institut Francophonie?

Depending on the chosen course, the maximum number of students at Institut Francophonie varies from 1 students (

Private Lessons

) to 12 students (

General French 15

)

What is the qualification of the teachers at Institut Francophonie?

100% of teachers at Institut Francophonie hold a university degree. 100% hold a recognized language teaching certificate.

Which countries are students of Institut Francophonie from?

The highest Nationality percentage at Institut Francophonie comes from Spain with a 9% representation, followed by students from Brazil (7%) and Venezuela (7%).

Is this price lower than booking directly with the school?

Yes, there is an exclusive discount that only applies when booking online here.

Institut Francophonie offers courses for which ages?

Institut Francophonie offers courses from 16 years to 99. Average age is 20 during the summer and 30 for the rest of the year.
*
of LanguageCourse.net on Trustpilot
Other French schools
French schools in the rest of the world