Thunstrasse 8

-

3005

Bern

- see on map
What we like about the school
Located in the center of the city just a few minutes from the train station.
Bern is one of the top destinations our students liked most
What we dislike about the school
Younger students should consider that the average age of students at this school is significantly higher than at most other schools.
Do not offer favorable cancellation terms in the case of a student getting a visa rejected.

Location: International Language School is found in Bern, the capital city of Switzerland. Students can take a leisurely stroll across the Kirchenfeldbrücke bridge and find themselves in the inner circle of the city in under 10 minutes.

Local attractions: The centre of the city has been declared a UNESCO World Heritage Site as it has hardly been altered since its original construction and here one can experience its wide walkways, its beautiful fountain and the great cathedral of Bern. Visitors can also visit the Zytglogge, the city's clock tower, and the Einsteinhaus, where the theoretical physicist Albert Einstein lived with displays of his writings and pictures.

Getting around: There is a tram system running through the city and the tram stop Helvetiaplatz is just 2 minutes from International Language School, which is a well connected station with three lines available for students to navigate the wonders of the city. Around the school building itself there is plenty to see including The Bern History Museum / Einstein Museum, the Contemporary Art Museum and the Alpine Museum of Switzerland. The neighbourhood is abundant with restaurants, bars and shops and the school is on the main street making it easy to find all the essentials that you may need for your stay in the city.

Course structure: Switzerland is a multilingual country and this is reflected in the classes available at International Language School. The school offers an Intensive language course for 10 lessons per week which is available in German, French and English. This is a group course with a maximum of 6 students per class for good student teacher ratios and effective group activities. An Intensive course of 20 lessons per week in German allows students to learn the language at a faster pace with a combination of grammar and vocabulary exercises intertwined with practical group work to teach students how to insert the language into everyday life and keep the learning interesting. There is also a private lesson package of 10 lessons per week for those wanting to structure their class around their timetable and focus on their own personal development.

Social calendar: International Language School understands that to learn a language it is important to experience the culture and they offer students daily afternoon and evening excursions to Zurich, Luzern, Geneva, Interlaken, Basel and trips into the surrounding mountains. Whilst there are various city trips to visit the local museums and attractions, the school also puts on sporting activities, games evenings, a group dinner and bowling to embellish the different interests that students may have.

School facilities: The school building has a communal lounge and computer room for those wanting to remain in the building after class to study the language in their own time in a learning environment.
The language school International Language School was founded in Bern, Switzerland in

2016

.
Legal name / parent company:

ekay GmbH

Tax registration ID:

CHE-228.433.401

Abbreviated name of school:

ILS Bern
International Language School (ILS)
German teacher qualifications
80%% hold a university degree
40%% hold a recognised language teaching qualification
Languages spoken by school staff (cannot be guaranteed by school)
First day of course
Written and oral level test is performed. Students should arrive at 8:45
Recommended type of transportation to city centre and name of most convenient stop for the school: * Bern Helvetiaplatz * Schweiz.
Walking distance from the school to recommended public transport stop: 2 minutes
Travelling time from recommended stop to city centre by public transport: 2 minutes
Offer for returning students
You will be refunded/waived the school's administration fee If you already attended previously a course at International Language School and you book here.
Payment methods accepted for payments made directly to the school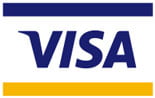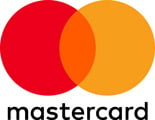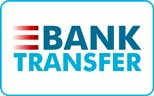 General school facilities
Microwave for student use

Fridge for student use

Snack vending machine

Drink vending machine
Computer lab

Lounge

Copy machine

Printer for student use

Free WIFI
Classroom equipment

TV in some classrooms

Heating in all classrooms

Ample natural light in all classrooms
Student Age
Average number of levels
Adult courses In summer: 12
Adult courses Throughout the year: 12
Average age of students
In summer: 28 years
Throughout the year: 28 years
Visa Documents
Nationals from Ireland do not require a visa for travelling to Switzerland and attending a language course.
Check visa requirements for nationals from other countries.
Nationals from countries that require a visa will receive documents from the school, related to booking confirmation, which is required for the visa application.
Full payment of all fees required before school dispatches documents required for visa application
Yes
Free shipment via regular mail
Yes
Reviews
School
Location of the school
5.0
Course
Course quality / Progress in language
5.0
FAQ about International Language School, Bern

Does the school offer an acceptance letter?

"

We don`t support student visas. This means that we can only accept students for up to 12 weeks. More and more students have been declined in the last months, so we have decided not to accept students with visas anymore.

"

Ebubekir Kaya, Managing Director from International Language School

Aug 29, 2020

Is the school accredited by the Swiss government?

"

Yes, the school is accredited by the Swiss Government.

"

Ebubekir Kaya, Geschäftsführer from International Language School

Aug 29, 2020

What is the qualification of the teachers at International Language School?

80%% of teachers at International Language School hold a university degree. 40%% hold a recognized language teaching certificate.

Is this price lower than booking directly with the school?

Yes, there is an exclusive discount that only applies when booking online here.

International Language School offers courses for which ages?

International Language School offers courses from 16 years to 99. Average age is 28 during the summer and 28 for the rest of the year.
*
of LanguageCourse.net on Trustpilot
Other French schools
French schools in Switzerland
French schools in the rest of the world