7362 Futures Dr, Suite 1

-

32819

Orlando

- see on map
What we like about the school
Orlando is one of the top destinations our students liked most
Excellent nationality mix. No student nationality makes up more than 10% of students.
Free assistance in applying to college/university programmes by a qualified consultant.
Free assistance in finding flats for long-term students.

Location: JUST.Go Languages is located in the bustling, theme park capital of the World, Orlando, Florida. The school is housed close to attractions such as the several theme parks of Universal Studios and is within a 20-minute drive of Disney's Magic Kingdom, Epcot and Animal Kingdom. A short 9-minute drive from Orlando's International Drive and within a 25-minute drive of Orlando City Downtown area, JUST.Go is in a lively area, giving students easy access to much of the city's main attractions. The school is a short 15-minute drive from Orlando International Airport.

Course selection: Just.Go Languages provides courses suitable for students of all levels, with General programmes given on via Intensive and Semi-Intensive schedules, throughout the year. Courses in Business English and English for Lawyers are also readily available all year round. To ensure students get the attention needed to fulfil their language goals, the school offers small class sizes, providing personalised language learning experiences, ensuring that students feel welcomed and motivated whilst within an international environment.

School facilities: The facilities of the school are excellent. These facilities include a lounge area, computer lab, library, free after-class access to language learning software and a student support desk for any questions or queries that may arise.

Additional information: The native-speaking teachers of JUST.Go Orlando, are all fully trained and certified.

Accreditations and Associations: JUST.GO Languages is accredited by the CEA for its quality of facilities, teaching and student care.
The language school JUST.Go Languages was founded in Orlando, USA in

2012

.
Legal name / parent company:

Florida Language School LLC

Tax registration ID:

EIN833877245
English Courses
General Language
General English
22 Lessons per week
|
10 Students (max)
Weeks
1
2
3
4
6
8
20
30
40
50

Additional Week

Price in US$

320

304

500

475

700

665

870

827

1200

1140

1550

1473

3610

3430

5310

5045

7010

6660

8710

8275

174

166

Price in BDT

28408

44388

62142

77234

106530

137601

320475

471392

622308

773224

15447
Course specific data
General course schedule
4-5 daily lessons of 60 minutes will take place within the following possible time slots. The exact schedule will be assigned on the first day of class according to your level:
Morning: 9:00 - 10:30
Afternoon: 11:00 - 13:30

Possible course durations
1-99 weeks
Minimum required student age
16 years
Students per class
Maximum: 10 / Average: 8
Reserve this course
Private
10 Lessons per week
|
1 Students (max)
Weeks
1
2
3
4
5
6
7
8
10
12

Additional Week

Price in US$

600

570

1100

1045

1600

1520

2095

1991

2590

2461

2970

2822

3465

3292

3960

3762

4950

4703

5940

5643

495

471

Price in BDT

53265

97652

142039

185982

229926

263660

307603

351546

439433

527319

43944
Reserve this course
Information for all courses offered by JUST.Go Languages
Comments about courses
Book prices vary according to the course and must be paid separately. Students will be informed of the book prices after the placement exam.
Lesson duration
60 minutes
Level test
A test to assess your exact language level takes place at the school on the first day of the course.
Individual classes
Single individual lessons of tuition can be reserved at 60 US$. The combination of group and individual lessons is highly recommended. Individual lessons will encourage you to actively speak the foreign language and will offer you the opportunity to discuss individual problems and weaknesses.
Days without class
In 2022 (including national and regional bank holidays):
01 Jan. 2022, 20 Jan. 2022, 17 Feb. 2022, 25 May 2022, 03 Jul. 2022, 04 Jul. 2022, 07 Sep. 2022, 12 Oct. 2022, 11 Nov. 2022, 26 Nov. 2022, 25 Dec. 2022.
School policy regarding bank holidays:
Private classes are recuperated or refunded. Same as for nearly all language schools, group classes falling on bank holiday are not refunded and not recuperated.
Course material
Generally course material is distributed free to students and will stay in student property.
Our price includes
INCLUDED

Organized activities

INCLUDED

Internet access and use of school computers

INCLUDED

Wireless LAN zone at school

INCLUDED

Free certificate of course attendance
INCLUDED

Language level placement test at first day of classes

INCLUDED

Free consultation about suitable college/university programs by a qualified consultant

INCLUDED

Free assistance in applying to college/university programs by a qualified consultant

INCLUDED

Free assistance in finding flats for long-term students
Note: All courses offered by JUST.Go Languages, Orlando can be reserved online with LanguageCourse.Net. In case a course is not listed above, just let us know.
JUST.Go Languages
"For a personalized learning experience with teachers and classmates who truly care, choose JUST GO!"
English teacher qualifications
100% hold a university degree
100% hold a recognised language teaching qualification
Languages spoken by school staff (cannot be guaranteed by school)
First day of course
Written and oral level test is performed. Students should arrive at 8:30
Recommended type of transportation to city centre and name of most convenient stop for the school: * Washington Ave.
Walking distance from the school to recommended public transport stop: 1 minutes
Travelling time from recommended stop to city centre by public transport: 1 minutes
Offer for returning students
You will be refunded/waived the school's administration fee If you already attended previously a course at JUST.Go Languages and you book here.
Payment methods accepted for payments made directly to the school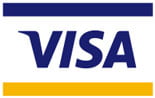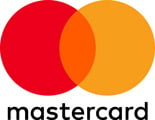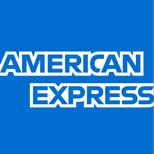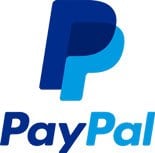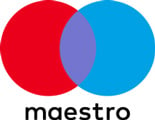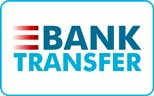 General school facilities
Microwave for student use

Computer lab

Library

Free after-class access to language learning software
Lounge

Student support desk

Copy machine

Printer for student use

Free coffee

Free water dispenser

Free WIFI
Classroom equipment

TV in all classrooms

Air conditioning in all classrooms

Heating in all classrooms

Ample natural light in all classrooms

Number of public PC workstations:

2

Facilities for disabled students

Disabled car park

Wheelchair access to classroom

Accessible Toilet

Wheelchair access to reception

Adapted for students with learning difficulty
Student Age / Nationality
Average number of students
In summer:5
Throughout the year: 10
Average number of levels
Adult courses In summer: 6
Adult courses Throughout the year: 6
Average age of students
In summer: 25 years
Throughout the year: 28 years
Top student nationalities
Airport transfer
Best arrival airport is Miami International Airport (MIA).
Visa Documents
Nationals from Bangladesh can travel and attend a language course of up to 18 hours per week and for a maximum of 90 days on a holiday/visitor visa.
Check visa requirements for nationals from other countries.
Nationals from countries that require a visa will receive documents from the school, related to booking confirmation, which is required for the visa application.
School fee for issuing the visa documents:
200 US$
Full payment of all fees required before school dispatches documents required for visa application
Yes
Express shipment fee (via courier)
125 US$
Preferential cancellation terms in case of visa refusal
School agreed that students booking online on this site will benefit from preferential cancellation fees in case of visa refusal, and in this case will never exceed EUR 180.
Reviews
School
Location of the school
5.0
Course
Course quality / Progress in language
3.0
What students liked about JUST.Go Languages, Orlando
"
Friendliness atmosphere
"
Detailed review
Facilities (library, classrooms)
Quality of teaching / language progress
Insider tips about what future students should not miss:
To have a great mood
Other comments:
I booked accommodation by myself
FAQ about JUST.Go Languages, Orlando

Can I travel with my 14 year old son?

"

The school only accepts students from the age of 16.

"

Rubén de Haro, Area Manager - Spanish from LanguageCourse.Net

01-04-2022

What is the number of students per class at JUST.Go Languages?

Depending on the chosen course, the maximum number of students at JUST.Go Languages varies from 1 students (

Private Lessons

) to 10 students (

General English

)

What is the qualification of the teachers at JUST.Go Languages?

100% of teachers at JUST.Go Languages hold a university degree. 100% hold a recognized language teaching certificate.

Which countries are students of JUST.Go Languages from?

The highest Nationality percentage at JUST.Go Languages comes from USA with a 10% representation, followed by students from France (8%) and Italy (8%).

Is this price lower than booking directly with the school?

Yes, there is an exclusive discount that only applies when booking online here.

JUST.Go Languages offers courses for which ages?

JUST.Go Languages offers courses from 16 years to 99. Average age is 25 during the summer and 28 for the rest of the year.
*
of LanguageCourse.net on Trustpilot
Other English schools
English schools in the rest of the world