Plaza Equipo Cronica 4

-

46023

Valencia

- see on map
What we like about the school
Outdoor swimming pool
Welcome dinner.
Free assistance in finding flats for long-term students.
Learning progress guarantee.
Optional language workshops.
Tennis courts.
Electronic whiteboards in all classrooms.
What we dislike about the school
Nationality mix could be more balanced. 45% of students are from Spain
How we create the points regarding what we like/dislike about a school

Location: LEWU Valencia is a language school located in the student-friendly and culturally rich Spanish city of Valencia. The school is housed in the Camins al Grau neighbourhood of Valencia, a short bus journey or 35-minute walk from the city centre. The area surrounding the school is ripe with eateries, shops, supermarkets and links to public transport.

Course selection: As an immersion school, LEWU Valencia provides junior camps at various times throughout the year, predominantly in summer and spring. Such courses are available to students aged 7 - 17 years and inclusive of accommodation, tuition, meals, activities and excursions.

Courses are available for learning Spanish and English.

Adult courses are also regularly available for learning, with various schedules and group or private opportunities available.

Activities and support for junior students: Easter and Summer Camps are generally accompanied by a programme such as multi-activities, watersports, Volleyball, football (soccer), Dance & Drama, Basketball and Parkour.

Social and cultural: Valencia is a very student-friendly city and offers a wide range of historical places and sights of interest, in addition to world-class museums such as Ciudad de las Artes y las Ciencias and the Museum of Fine Arts of Valencia.

Getting around: LEWU Valencia is within a 15-minute walk from the Ayora subway station and has various bus routes and stops close by. Attractions such as the Ciudad de las Artes y las Ciencias, the Museu de les Ciències Príncipe Felipe and the Queen Sofia Palace of Arts are all around a 15-minute walk from the school's front doors.
The language school LEWU was founded in Valencia, Spain in

2018

.
Legal name / parent company:

RACRISRAMA SL

Tax registration ID:

B40542748
Spanish Courses
School also offers courses to learn
Information for all courses offered by LEWU
Comments about courses
Price includes accommodation in residence, full board, inscription fee and school supplies, lessons, activities and excursions, airport transfer and nursing service.
Lesson duration
50 minutes
Course material
Generally course material is distributed free to students and will stay in student property.
Days without class
In 2023 (including national and regional bank holidays):
01 Jan. 2023, 06 Jan. 2023, 07 Apr. 2023, 01 May 2023, 15 Aug. 2023, 12 Oct. 2023, 01 Nov. 2023, 06 Dec. 2023, 08 Dec. 2023, 25 Dec. 2023.
If a bank holiday falls on a weekday there is no refund nor are missed lessons recuperated. This is the case for the majority of language schools.
Level test
A test to assess your exact language level takes place at the school on the first day of the course.
Lessons needed per Spanish language level
Our price includes
INCLUDED

Organized activities

INCLUDED

Internet access and use of school computers

INCLUDED

Free access to swimming pool

INCLUDED

Welcome dinner
INCLUDED

Free certificate of course attendance

INCLUDED

Free airport pickup for all junior courses (both ways)

INCLUDED

Language level placement test at first day of classes

INCLUDED

For junior courses: every afternoon free organized leisure program

INCLUDED

For adult courses: a minimum of one free organized leisure activity per week

INCLUDED

Free assistance in finding flats for long-term students

INCLUDED

Paid assistance in finding flats for long-term students at €

INCLUDED

Learning progress guarantee

INCLUDED

Optional language workshops
Show more
Note: All courses offered by LEWU, Valencia can be reserved online with LanguageCourse.Net at a lower price than what you pay when booking directly at the school or at the school's website. In case a course is not listed above, just let us know.
LEWU
Spanish teacher qualifications
100% hold a university degree
100% hold a recognised language teaching qualification
Languages spoken by school staff (cannot be guaranteed by school)
First day of course
Written and oral level test is performed. Students should arrive at 8:00
Student gender mix
44% male / 56% female
Offer for returning students
You will be refunded/waived the school's administration fee If you already attended previously a course at LEWU and you book here.
Payment methods accepted for payments made directly to the school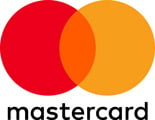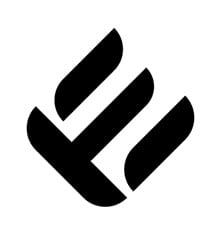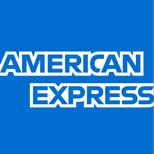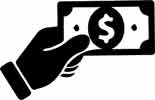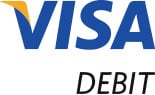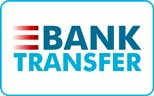 General school facilities
Microwave for student use

Movie room

Games room

Garden
Volleyball court

Basketball court

Soccer field / football pitch

Tennis courts

Table tennis

Outdoor swimming pool

Lockers

Self-study areas

Free water dispenser

Free WIFI

Free parking

Non-smoking (all indoor areas, but not all outdoor areas of school)

Non-smoking (all indoor and all outdoor areas of school)

Assistance with entrance ticket purchases

Assistance with organizing transportation

Laundry (paid)

Dry cleaning (paid)
Facilities for islamic students

Available area to pray at the school

Facilities to wash feet before praying

Halal food offered at the school

Classroom equipment

TV in all classrooms

Electronic whiteboard in all classrooms

Air conditioning in all classrooms

Heating in all classrooms

Ample natural light in all classrooms

Number of public PC workstations:

10

Facilities for disabled students

Disabled car park

Wheelchair access to classroom

Accessible Toilet

Wheelchair access to reception

Adapted for students with learning difficulty
Show more
Student Age / Nationality
Average number of students
Minimum age of students
7 years for specific Junior courses
Average number of levels
Adult courses In summer: 15
Adult courses Throughout the year: 6
Junior courses In summer: 15
Junior courses Throughout the year: 6
Average age of students
In summer: 15 years
Throughout the year: 19 years
Top student nationalities
Visa Documents
Nationals from USA do not require a visa to study short term courses up to 90 days.
Check visa requirements for nationals from other countries.
Nationals from countries that require a visa will receive documents from the school, related to booking confirmation, which is required for the visa application.
Full payment of all fees required before school dispatches documents required for visa application
No
Preferential cancellation terms in case of visa refusal
School agreed that students booking online on this site will benefit from preferential cancellation fees in case of visa refusal, and in this case will never exceed EUR 180.
FAQ about LEWU, Valencia
What is the best price for a course at LEWU, Valencia?

What is the number of students per class at LEWU?

What is the qualification of the teachers at LEWU?

100% of teachers at LEWU hold a university degree. 100% hold a recognized language teaching certificate.

Which countries are students of LEWU from?

The highest Nationality percentage at LEWU comes from Spain with a 45% representation, followed by students from USA (12%) and England (10%).

Is this price lower than booking directly with the school?

Yes, there is an exclusive discount that only applies when booking online here.

LEWU offers courses for which ages?

LEWU offers courses from 7 years to 17. Average age is 15 during the summer and 19 for the rest of the year.
*
of LanguageCourse.net on Trustpilot
YOUR BENEFITS
Only when you reserve here
The most courses:

40.025 language course programmes listed. No other site worldwide has more

Exclusive discounts

26.982 authentic reviews

of language schools

Free advice

from our friendly language travel experts
Lowest price guaranteed:

You pay less than when booking at the school directly or anywhere else. If you find a better rate elsewhere we will beat it

One of the most visited websites

for language course reservations worldwide.

Preferential terms

for cancellation and payment

No agency fees
The best way to reserve your language course!
Data transparency:
How the school data is collected and measures taken to ensure data accuracy
Other Spanish schools
Spanish schools in the rest of the world