2 Main Patel Road

-

110008

New Delhi

- see on map
Only limited information is available for New American Institute, New Delhi. English courses as this language school can not be booked on our site. The information is provided in order to orient our visitors about the complete range of language course options available in New Delhi.
New American Institute
Offer for returning students
You will be refunded/waived the school's administration fee If you already attended previously a course at New American Institute and you book here.
Payment methods accepted for payments made directly to the school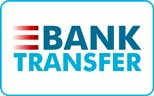 FAQ about New American Institute, New Delhi
What is the number of students per class at New American Institute?
Other English schools
English schools in the rest of the world