760-5 Ogori

-

838-0141

Ogori

- see on map
What we like about the school
Excellent nationality mix. No student nationality makes up more than 5% of students.
Free assistance in applying to college/university programmes by a qualified consultant.
Free assistance in finding flats for long-term students.
What we dislike about the school
Do not offer favorable cancellation terms in the case of a student getting a visa rejected.

Location: NILS Japanese Language school is located in Ogori, a short 10-minute walk from the Ogori train station and within walking distance of local convenience stores and eateries. Just a quick 30-minute train ride to the bustling metropolis of Fukuoka City, NILS Ogori is in a great location to give students an authentic view of the local lifestyle and culture.

School objective: The focus of the school is to give all students, from a very international background, the best education and understanding of the Japanese language and culture they can. NILS Ogori frequently assists students in passing the Japanese Language Proficiency Test, also preparing them for future developments such as college or university exams.

Associations: The high quality and services of NILS are outlined through their authorisation to teach Japanese by the Association for the Promotion of Japanese Language Education, which was established by the highest national authority in Education, Culture, Justice and Foreign Affairs.

Social programmes: NILS Ogori offers students several opportunities to take part and attend school activities, local events and ceremonies throughout the year. Their strong bond with the local community often provides excellent opportunities for students to interact and chat with the local people.

Accommodation: Should you wish to book accommodation with the school, they are happy to offer accommodation for both their short-stay and long-stay courses, in either a Homestay with a local family, a private apartment or in their very own dormitory.
The language school NILS was founded in Ogori, Japan in

2003

.
Legal name / parent company:

PC TECH USA

Tax registration ID:

741108
NILS
Accreditations and Quality seals
Association for the Promotion of Japanese Language Education
Japanese teacher qualifications
90% hold a university degree
100% hold a recognised language teaching qualification
Languages spoken by school staff (cannot be guaranteed by school)
Offer for returning students
You will be refunded/waived the school's administration fee If you already attended previously a course at NILS and you book here.
Payment methods accepted for payments made directly to the school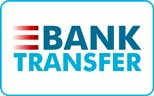 General school facilities
Microwave for student use

Drink vending machine

Library

Copy machine
Classroom equipment

TV in all classrooms

Air conditioning in all classrooms

Heating in all classrooms

Ample natural light in all classrooms

Number of public PC workstations:

3
Student Age / Nationality
Average number of students
In summer:200
Throughout the year: 200
Average number of levels
Adult courses In summer: 3
Adult courses Throughout the year: 3
Top student nationalities
Airport transfer
Best arrival airport is Fukuoka Airport.
Visa Documents
Nationals from USA do not require a visa to study short term courses up to 90 days.
Check visa requirements for nationals from other countries.
Nationals from countries that require a visa will receive documents from the school, related to booking confirmation, which is required for the visa application.
Full payment of all fees required before school dispatches documents required for visa application
Yes
Free shipment via regular mail
Yes
FAQ about NILS, Ogori

What is the best price for a course at NILS, Ogori?

Japanese courses at NILS start at 148 US$ for Long-Term Program course with 20 lessons per week. When booking here you benefit from an exclusive discount.

What is the number of students per class at NILS?

What is the qualification of the teachers at NILS?

90% of teachers at NILS hold a university degree. 100% hold a recognized language teaching certificate.

Which countries are students of NILS from?

The highest Nationality percentage at NILS comes from USA with a 5% representation, followed by students from China (4%) and England (1%).

Is this price lower than booking directly with the school?

Yes, there is an exclusive discount that only applies when booking online here.
*
of LanguageCourse.net on Trustpilot
Other Japanese schools
Japanese schools in Japan