24 Great Chapel Street

-

W1F 8FS

London

- see on map
What we like about the school
Rooftop café with views over London's historic Soho.
Freshly-made sandwiches and snacks daily.
Top rated social activities (4.2/5.0)
Top rated school facilities (4.5/5.0)
For chain schools: Same conditions for waiving the inscription fee also apply if the student has booked at another school of the same school chain.

Location: OHC English is just around the corner from the busy Oxford Street, right in the centre of London city. Around the school, the streets are lined with commercial shops and there is a lively nightlife scene.

Getting around: A short walk from the school is the Tottenham Court Road Tube Station, which has the Central, Northern and Elizabeth line running through it. These lines connect directly to the main attractions in the city such as Buckingham palace, Tower of London and London Bridge. The Elizabeth line connects directly to the busy London airport, Heathrow. There are bus routes on all the main streets around the school, which stretch across the city.

Course structure: This school offers a wide range of English language courses, which is a reflection of the students studying English in London. There are general English classes taught in the morning and afternoon, English courses that specify in conversation and pronunciation, exam preparation packages for the Cambridge and IELTS exams, English for Business group courses as well as courses for those wanting to teach English as a second language.

Accommodation: For a full immersive experience in London, OHC English offers an array of homestays in different zones to accommodate different student budgets.

School chain: OHC English offers English language courses in the UK, Canada, Ireland, Australia and the USA. An experience-based approach is taught in the classroom and this is mirrored throughout the schools with English being spoken by all, creating an immersive learning environment.
The language school OHC English - Oxford St was founded in London, England UK in

1974

.
Legal name / parent company:

Oxford House (Holdings) Limited

Tax registration ID:

2701035

Abbreviated name of school:

OHC London
OHC English - Oxford St (OHC)
English teacher qualifications
100% hold a recognised language teaching qualification
Languages spoken by school staff (cannot be guaranteed by school)
First day of course
Students should arrive at 8:30
Combine courses at different OHC English chain schools and save
OHC English will charge their administration fee only once on your first booking.
Combine courses at these schools:
OHC English (Toronto)
,
OHC English (Calgary)
,
OHC English (New York)
,
OHC English (Vancouver)
,
OHC English (Dublin)
,
OHC English - Richmond (London)
,
OHC English (Oxford)
,
OHC English (Stratford-upon-Avon)
,
OHC English (Boston)
,
OHC English (Miami)
,
OHC English (Brisbane)
,
OHC English (Gold Coast)
,
OHC English (Cairns)
,
OHC English (Melbourne)
,
OHC English (Sydney)
,
The Oxford English Centre (Oxford)
. Just mention in the comments field of our online registration form that you have also booked classes at another school from the chain.
Offer for returning students
You will be refunded/waived the school's administration fee If you already attended previously a course at OHC English - Oxford St and you book here.
Payment methods accepted for payments made directly to the school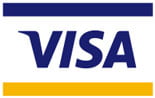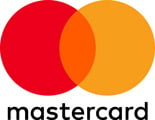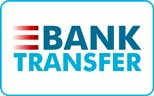 General school facilities
Cafeteria

Computer lab

Library

Rooftop terrace
Balcony / terrace

Student support desk

Printer for student use

Free WIFI
Facilities for islamic students

Homestay option that can prepare halal food

Homestay option for female islamic students where no men are living in household and that prepare halal food

Arabic homestays available

Classroom equipment

Heating in all classrooms

Ample natural light in most classrooms

Number of public PC workstations:

3
Student Age / Nationality
Average number of levels
Adult courses In summer: 6
Adult courses Throughout the year: 6
Top student nationalities
Airport transfer
Optional airport transfer
London Heathrow Airport:
120 £ one way
240 £ return (both ways)

Luton Airport:
135 £ one way
270 £ return (both ways)

London Gatwick Airport:
140 £ one way
280 £ return (both ways)

London City Airport:
120 £ one way
240 £ return (both ways)

Stansted Airport:
135 £ one way
270 £ return (both ways)

Visa Documents
Nationals from USA do not require a visa to study short term courses up to 180 days. Documentation regarding purpose of visit must be shown at the border in order to enter the country. For Study purposes: letter of enrolment from school, accommodation arrangements and proof of payments to the relevant institutions.
Check visa requirements for nationals from other countries.
Nationals from countries that require a visa will receive documents from the school, related to booking confirmation, which is required for the visa application.
Full payment of all fees required before school dispatches documents required for visa application
No
Free shipment via regular mail
Yes
Preferential cancellation terms in case of visa refusal
School agreed that students booking online on this site will benefit from preferential cancellation fees in case of visa refusal, and in this case will never exceed EUR 180.
Leisure activities
| | activity possible |
| --- | --- |
| Dancing |  |
Reviews
School
Location of the school
4.7
Course
Course quality / Progress in language
3.7
What students liked about OHC English - Oxford St, London
"
The staff was very nice and helped me a lot on my first day. I could always ask them anything. My teachers were awesome and everyone was so nice. I would definitely go to this school again, I recommend it to everyone
"
Detailed review
Facilities (library, classrooms)
Quality of teaching / language progress
Other comments:
OHC is a great place to study English and I could recommend it to anyone
FAQ about OHC English - Oxford St, London

What is the best price for a course at Oxford House College, London?

English courses at Oxford House College start at 119 £ for General English P2 course with 15 lessons per week. When booking here you benefit from an exclusive discount.

What is the most popular accommodation offered by Oxford House College?

The accommodation Homestay - Zone 2 is the most popular among all our clients of Oxford House College

Is airport pickup offered by Oxford House College?

Yes. The school offers pickup from London Heathrow Airport (120 £), Luton Airport (135 £), London Gatwick Airport (140 £), London City Airport (120 £), Stansted Airport (135 £)

What is the number of students per class at Oxford House College?

What is the qualification of the teachers at OHC English - Oxford St?

100% hold a recognized language teaching certificate.

Which countries are students of OHC English - Oxford St from?

The highest Nationality percentage at OHC English - Oxford St comes from France with a 21% representation, followed by students from Brazil (14%) and Italy (11%).

Is this price lower than booking directly with the school?

Yes, there is an exclusive discount that only applies when booking online here.
*
of LanguageCourse.net on Trustpilot
Other English schools
English schools in England UK
English schools in the rest of the world