2 Nikis Str., Syntagma

-

10563

Athens

- see on map
Pay less than booking at the school
At LanguageCourse.Net you always pay less!
Pay less than booking at the school
What we like about the school
Learning progress guarantee.
E-learning platform.
Optional language workshops.
How we create the points regarding what we like/dislike about a school

Location: Real Education is located in the historic and momentous Greek city of Athens. With several schools throughout the biggest Greek cities, the Real Education Group has its headquarters in Athens, where students enjoy its modern and inviting facilities. The school is surrounded by attractions such as The Pallas Theatre, numerous museums, several shops and The National Botanic Gardens, all of which are within a moment's walk of the school. Historic and infamous sites such as the Parthenon, The Theatre of Dionysus and The Temple of Olympian Zeus are all within a 20-minute walk of the school's front doors, ensuring students have the most memorable of experiences whilst studying in
Athens.

School facilities: The school's facilities are excellent, including a cafeteria, library, computer lab, movie room, lounge area, free after-class language learning software and a student support desk for any questions or queries. All classrooms have heating, air conditioning and ample natural light to create the optimal learning environment.

Course selection: Real Education offers Greek courses to students of all levels, which include accommodation and a half-board meal plan (breakfast and 1 meal). Course lengths vary between 12, 18 and 24 days, with the possibility that students may change between Real Education schools in Athens, Thessaloniki, Patras, Giannini, Lamia, Kalamata, Serres, Komotini, Volos and Larissa, during the duration of the course.

Course selection: The school also offers courses to learn Spanish, English, French, German Italian and Russian.
The language school Real Education was founded in Athens, Greece in

2009

.
Legal name / parent company:

SPINOU SA Company

Tax registration ID:

EL998774352
Greek Courses
General Language
General Course

25 lessons per week
|
12 students (max)
Weeks
1
2
3
4
5
6
7
8
9
10
11
Price in €

At school

Our price

--

1815

1770

2519

2457

3163

3084

--
--
--
--
--
--
--
Price in DZD
--

256197

355570

446474

--
--
--
--
--
--
--
This is a unique opportunity to study a language whilst on holiday. The courses are for a set duration of either, 12 days, 18 days and 24 days. It is not possible to book this in any other format. It is possible to learn a language in Athens and then go to another city to continue to study, allowing more flexibility while studying. The other city options are Athens, Thessaloniki, Patras, Giannena, Lamia, Kalamata, Serres, Komotini, Volos and Larissa. The course consists of 25 lessons of your chosen language per week and the possibility to complete an Oxford Exam on the completion of the course. There is an added to take the Oxford exam. Accommodation is included in the price and consists of a double (shared) room, in a 3* hotel with half board. It is possible to book a single room but at an added cost.

Included in the price: accommodation, the education material, 1 Real back-pack, 1 Real hat, 1 Real t-shirt and stationary.


Special note for 2024 holiday season:
If you plan to take a course during the high season months of
April, June, July or August 2024
we urgently advise you to book as early as possible. In 2023 many schools were fully booked during the holidays and the situation is unlikely to be different for 2024 due to a
current shortage of teachers
, which affects most schools.
Prices
Course price includes accommodation
Hotel / Hostel, Double room, Breakfast & 1 meal
Course specific data
General course schedule
5 daily lessons of 50 minutes will take place within the following possible time slots. The exact schedule will be assigned on the first day of class according to your level:
Morning: 9:00 - 14:30

Possible course durations
2, 3, 4 weeks
Minimum required student age
15 years
Students per class
Maximum: 12 / Average: 8
Reserve this course
Information for all courses offered by Real Education
Lesson duration
50 minutes
Course material
Generally course material is distributed free to students and will stay in student property.
Individual classes
Single individual lessons of tuition can be reserved at 30 €. The combination of group and individual lessons is highly recommended. Individual lessons will encourage you to actively speak the foreign language and will offer you the opportunity to discuss individual problems and weaknesses.
Days without class
In 2023 (including national and regional bank holidays):
01 Jan. 2023, 06 Jan. 2023, 02 Mar. 2023, 25 Mar. 2023, 17 Apr. 2023, 20 Apr. 2023, 01 May 2023, 08 Jun. 2023, 15 Aug. 2023, 28 Oct. 2023, 25 Dec. 2023, 26 Dec. 2023.
School policy regarding bank holidays:
Full number of lost classes are made up
Level test
A test to assess your exact language level takes place at the school on the first day of the course.
Lessons needed per Greek language level
Our price includes
INCLUDED

Wireless LAN zone at school

INCLUDED

Free certificate of course attendance

INCLUDED

Language level placement test at first day of classes

INCLUDED

Learning progress guarantee
INCLUDED

Elearning platform

INCLUDED

Optional language workshops
Show more
Note: All courses offered by Real Education, Athens can be reserved online with LanguageCourse.Net at a lower price than what you pay when booking directly at the school or at the school's website. In case a course is not listed above, just let us know.
Real Education
Greek teacher qualifications
100% hold a university degree
100% hold a recognised language teaching qualification
Languages spoken by school staff (cannot be guaranteed by school)
First day of course
Written and oral level test is performed. Students should arrive at 8:30
Offer for returning students
You will be refunded/waived the school's administration fee If you already attended previously a course at Real Education and you book here.
Payment methods accepted for payments made directly to the school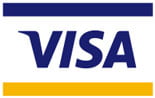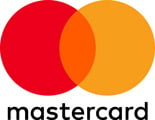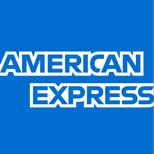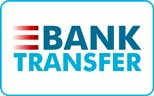 General school facilities
Cafeteria

Microwave for student use

Snack vending machine

Drink vending machine
Computer lab

Library

Free after-class access to language learning software

Movie room

Lounge

Student support desk

Copy machine

Printer for student use

Free water dispenser

Free WIFI
Classroom equipment

Electronic whiteboard in most classrooms

Air conditioning in all classrooms

Heating in all classrooms

Ample natural light in all classrooms

Number of public PC workstations:

99
Show more
Student Age
Minimum age of students
15 years
15 years for specific Junior courses
Average number of levels
Adult courses In summer: 6
Adult courses Throughout the year: 6
Junior courses In summer: 8
Junior courses Throughout the year: 8
Visa Documents
Full payment of all fees required before school dispatches documents required for visa application
No
Preferential cancellation terms in case of visa refusal
School agreed that students booking online on this site will benefit from preferential cancellation fees in case of visa refusal, and in this case will never exceed EUR 180.
Questions and answers about Real Education
Does this school accept Erasmus+ students?

"

Yes, the school accepts students from Erasmus+ programme, they have the OID number and can sign the Mobility Agreement for you.

"

Gosia Mazur, LanguageCourse.Net - Feb 03, 2023

Does the school also offer a Russian course?

"

Russian is offered both as a group course and as individual lessons. It is important to register with the appropriate lead time.

"

Polly, Administration from Real Education, Athens - Jun 14, 2023

Is Russian also offered for the Erasmus+ programme?

"

Yes, the Russian course or individual lessons are also offered for Erasmus+ students.

"

Polly, Administration from Real Education, Athens - Jun 14, 2023
FAQ about Real Education, Athens
What is the best price for a course at Real Institute, Athens?

Greek courses at Real Institute start at 772 € for General Course course with 25 lessons per week. When booking here you benefit from an exclusive discount.

What is the number of students per class at Real?

Depending on the chosen course, the maximum number of students at Real varies from 12 students (General Course) to 12 students (General Course)

What is the qualification of the teachers at Real Education?

100% of teachers at Real Education hold a university degree. 100% hold a recognized language teaching certificate.

Is this price lower than booking directly with the school?

Yes, there is an exclusive discount that only applies when booking online here.
*
of LanguageCourse.net on Trustpilot
YOUR BENEFITS
Only when you reserve here
The most courses:

38.216 language course programmes listed. No other site worldwide has more

Exclusive discounts

27.639 authentic reviews

of language schools.

Free advice

from our friendly language travel experts.
Lowest price guaranteed:

You pay less than when booking at the school directly or anywhere else. If you find a better rate elsewhere we will beat it.

One of the most visited websites

for language course reservations worldwide.

Preferential terms

for cancellation and payment.

No agency fees
The best way to reserve your language course!
Data transparency:
How the school data is collected and measures taken to ensure data accuracy
Athens
Athens city attractiveness rated by our students: