373 Queen Rania Street, Jamal Alawamleh Complex, 2nd Floor

-

11190

Amman

- see on map
Only limited information is available for Sabeel Institute, Amman. Arabic courses as this language school can not be booked on our site. The information is provided in order to orient our visitors about the complete range of language course options available in Amman.

Location: Sabeel Institute is an Arabic language school in Amman, a northern city in Jordan. The school is located on the edge of Sweileh, a northwestern district of the city. The building rests on a major road in the area, with plenty of shops and restaurants around the area.

Getting around: Depending on the path taken, the city centre is reachable in about an hour by car from the school.

Course selection: Arabic is taught as a general-purpose programme, classes for a special purpose, a cultural and social immersion package and an academic course.

Additional infomration: The school's courses are associated with An-Najah National University in Nablus, Palestine. There are packages to visit Palestine for one or two weeks and study at the University.
Arabic Courses
Information for all courses offered by Sabeel Institute
Days without class
In 2023 (including national and regional bank holidays):
01 Jan. 2023, 05 Jan. 2023, 07 Jan. 2023, 07 Feb. 2023, 07 Mar. 2023.
Lessons needed per Arabic language level
Level (CEFR)
Level descriptions
LESSONS needed per level
WEEKS needed
(20 lessons per week)
A1
Beginner
No knowledge, or an understanding of only a very few basic words/phrases.
A1 to A2
240
12
A2
Elementary
Can understand and speak about simple topics: i.e. family, shopping, hobbies.
A2 to B1
480
24
B1
Intermediate
Can speak about future and past events, give reasons and explanations for a situation.
B1 to B2
540
27
B2
Higher Intermediate
Can speak about abstract topics, produce clear detailed text on many subjects.
B2 to C1
600
30
C1
Advanced
Can use language flexibly and effectively.
C1 to C2
660
33
C2
Profiency
Can express himself/herself spontaneously, very fluently and precisely.
Sabeel Institute
Offer for returning students
You will be refunded/waived the school's administration fee If you already attended previously a course at Sabeel Institute and you book here.
Payment methods accepted for payments made directly to the school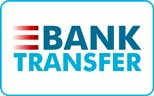 Accommodation
Single room
Reserve as early as possible to get the best available homestay!
The institute can also offer a stay with a host family, although this may not be always possible because of the customs. The room will have internet service.
Room Occupancy
Single room
Includes
Access to Wifi in building (Free WIFI).
Minimum age of students
0
Students stay in a furnished flat that is equipped with all the stuff they may need. This kind of accommodation usually consists of three rooms.
There are private rooms, and two-person shared rooms.
Room Occupancy
Single room
Includes
Shared bathroom.
Minimum age of students
0
Students can stay in a room or in a single or double suite, or in a suite that consists of two rooms for four students.

This accommodation also offers its residents breakfast.
Room Occupancy
Single room
Includes
Daily cleaning, Access to Wifi in building (Free WIFI).
Minimum age of students
0
Other Arabic schools
Arabic schools in the rest of the world