Posada 1914, 44 street, home #2-­­112

-

0

Panama City

- see on map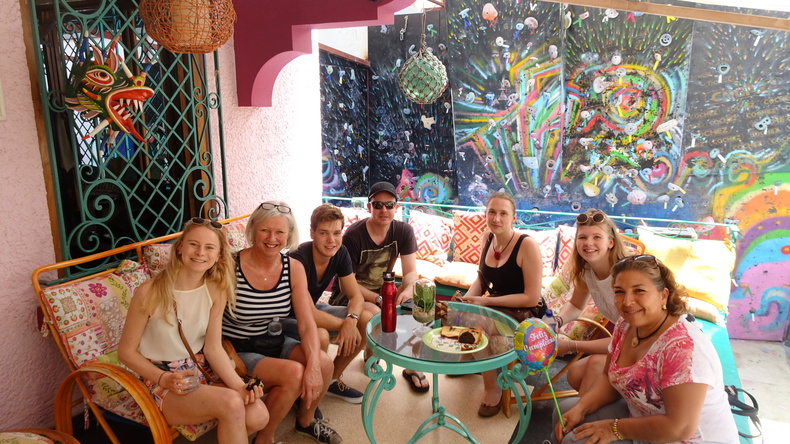 What we like about the school
How we create the points regarding what we like/dislike about a school

Location: The language school is located in a metropolitan area surrounded by various restaurants, bars, and nightclubs. There is also easy access to several attractions nearby like the Panama Canal, the San Blas Archipelago, and lush tropical forests.
The language school Spanish in the City was founded in Panama City, Panama in

2017

.
Legal name / parent company:

Spanish by the Sea Corp.

Tax registration ID:

RUC311688-1-411601-2009-177214
Spanish Courses
General Language
Travelling Classroom

20 lessons per week
|
6 students (max)
Weeks
1
2
3
4
5
6
7
8
9
10
11
Price in US$

1032

1007

1843

1797

2580

2516

3262

3181

--
--
--
--
--
--
--
Study each week in a different city! This program starts in Panama City, the you'll go to Boquete for your second week. Third week will be spent in Bocas and then travel to Costa Rica for your final week in Turrialba. You'll combine Spanish classes with lots of different activities to practice Spanish: walking tours, cooking and dance classes, sailing, visits to museums, etc!

Program overview:

Week 1: Classes from Monday to Wednesday in the morning,with afternoon activities such as walking tour, visit to Miraflores Locks and dance classes. Thursday and Friday trip to San Blas, Sunday trip to Boquete.

Week 2: Spanish classes form Monday to Friday, with different afternoon activities: cooking class, BBQ, tree trek, Saturday trip to Bocas del Toro, with a Sunday sailing tour.

Week 3: Spanish classes either in the morning or in the afternoon, and different activities on the other half of the day. On Sunday, travel to Turrialba for the last week.

Week 4: Classes and leisure activities from Monday to Friday. On Saturday, overnight rafting trip and Sunday end of program.

Special note for 2023 holiday season: If you plan to take a course during the high season months of April, June, July or August 2023 we urgently advise you to book as early as possible. In 2022 many schools were fully booked during the holidays, and the situation is unlikely to be different for 2023 due to a current shortage of teachers, which affects most schools.
Prices
Course price includes accommodation
On campus, Shared room (multiple beds), Breakfast
Course specific data
2023: 08 Jan. 2023, 05 Feb. 2023, 05 Mar. 2023, 02 Apr. 2023, 07 May 2023, 04 Jun. 2023, 02 Jul. 2023, 06 Aug. 2023, 03 Sep. 2023, 01 Oct. 2023, 05 Nov. 2023
Possible course durations
1, 2, 3, 4 weeks
Minimum required student age
15 years
Students per class
Maximum: 6 / Average: 5
Reserve this course
Information for all courses offered by Spanish in the City
Comments about courses
Classes start on Monday. On the previous Sunday, students will have a welcome session and the level test at 17:00.
Lesson duration
55 minutes
Course material
Generally course material is distributed free to students and will stay in student property.
Days without class
In 2023 (including national and regional bank holidays):
01 Jan. 2023, 09 Jan. 2023, 20 Feb. 2023 - 22 Feb. 2023, 07 Apr. 2023, 01 May 2023, 03 Nov. 2023 - 05 Nov. 2023, 10 Nov. 2023, 28 Nov. 2023, 08 Dec. 2023, 20 Dec. 2023, 25 Dec. 2023.
Level test
A test to assess your exact language level takes place before the start of the course via email.
Lessons needed per Spanish language level
Level (CEFR)
Level descriptions
LESSONS needed per level
WEEKS needed
(20 lessons per week)
A1
Beginner
No knowledge, or an understanding of only a very few basic words/phrases.
A1 to A2
80
4
A2
Elementary
Can understand and speak about simple topics: i.e. family, shopping, hobbies.
A2 to B1
160
8
B1
Intermediate
Can speak about future and past events, give reasons and explanations for a situation.
B1 to B2
180
9
B2
Higher Intermediate
Can speak about abstract topics, produce clear detailed text on many subjects.
B2 to C1
200
10
C1
Advanced
Can use language flexibly and effectively.
C1 to C2
220
11
C2
Profiency
Can express himself/herself spontaneously, very fluently and precisely.
Our price includes
INCLUDED

Internet access and use of school computers

INCLUDED

Free certificate of course attendance

INCLUDED

Language level placement test at first day of classes
Note: All courses offered by Spanish in the City, Panama City can be reserved online with LanguageCourse.Net at a lower price than what you pay when booking directly at the school or at the school's website. In case a course is not listed above, just let us know.
Spanish in the City
Spanish teacher qualifications
50% hold a university degree
Languages spoken by school staff (cannot be guaranteed by school)
First day of course
Students should arrive at 0
Offer for returning students
You will be refunded/waived the school's administration fee If you already attended previously a course at Spanish in the City and you book here.
Payment methods accepted for payments made directly to the school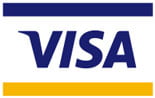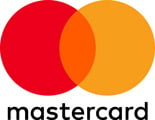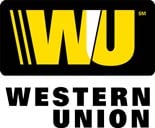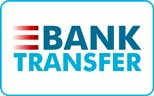 General school facilities
Kitchen for student use

Fridge for student use

Balcony / terrace

Free coffee
Student Age / Nationality
Average number of students
Adult courses - In summer: 4
Adult courses - Throughout the year: 2
Junior courses - In summer: 3
Junior courses - Throughout the year: 2
Minimum age of students
15 years
15 years for specific Junior courses
Average number of levels
Adult courses In summer: 3
Adult courses Throughout the year: 3
Junior courses In summer: 3
Junior courses Throughout the year: 3
Average age of students
In summer: 22 years
Throughout the year: 25 years
Top student nationalities
Airport transfer
Optional airport transfer
Tocumen International Airport:
38.5 US$ one way
77 US$ return (both ways)

More information about airports around Panama City and how to get from the airport to Panama City on your own here on our
Panama City
page.
Visa Documents
Nationals from USA do not require a visa to study short term courses up to 90 days.
Check visa requirements for nationals from other countries.
Nationals from countries that require a visa will receive documents from the school, related to booking confirmation, which is required for the visa application.
Full payment of all fees required before school dispatches documents required for visa application
No
Preferential cancellation terms in case of visa refusal
School agreed that students booking online on this site will benefit from preferential cancellation fees in case of visa refusal, and in this case will never exceed EUR 180.



FAQ about Spanish in the City, Panama City
What is the best price for a course at Spanish in the City, Panama City?

Spanish courses at Spanish in the City start at 1007 US$ for Travelling Classroom course with 20 lessons per week. When booking here you benefit from an exclusive discount.

Is airport pickup offered by Spanish in the City?

Yes. The school offers pickup from Tocumen International Airport (38.5 US$)

What is the number of students per class at Spanish in the City?

What is the qualification of the teachers at Spanish in the City?

50% of teachers at Spanish in the City hold a university degree.

Which countries are students of Spanish in the City from?

The highest Nationality percentage at Spanish in the City comes from Holland with a 40% representation, followed by students from Switzerland (40%) and Germany (10%).

Is this price lower than booking directly with the school?

Yes, there is an exclusive discount that only applies when booking online here.

Spanish in the City offers courses for which ages?

Spanish in the City offers courses from 15 years to 99. Average age is 22 during the summer and 25 for the rest of the year.
*
of LanguageCourse.net on Trustpilot
Data transparency:
How the school data is collected and measures taken to ensure data accuracy
Other Spanish schools
Spanish schools in Panama
Spanish schools in the rest of the world