139 Oxford Street

-

W1D 2JA

London

- see on map
What we like about the school
Great location in Oxford Street, one of London's most famous locations.
On campus accommodation offered
Excellent nationality mix. No student nationality makes up more than 5% of students.
E-learning platform.
Electronic whiteboards in all classrooms.
What we dislike about the school
Do not offer favorable cancellation terms in the case of a student getting a visa rejected.
School currently has special offers.

Details

Location: The school is located in the heart of London, on Oxford Street, one of Europe's busiest shopping streets, with around half a million daily visitors. Speak Up is very well connected with public transport to explore the London hotspots. The school is a 5-minute walk to Oxford Circus Tube Station which has connections to the Circle Line, Bakerloo Line and Victoria Line which will give students a very good base to explore the city. A 5-minute walk in the other direction will find students at Tottenham Court Road Tube which has links to the Circle Line and the Northern Line. For students who prefer to take in the sites by foot a 20-minute walk south brings you to Trafalgar Square, Covent Garden and the famous River Thames. A 30-minute stroll west of the school leads to Marble Arch and the wonderful Hyde Park for days when you need a break from the hustle and bustle of city life.

Social and Cultural: For day trips out of the city, Oxford Circus Tube Station is 2 stops away from Charing Cross for trips to the South East of England, 3 stops away from St Pancreas for the Midlands and Eurostar as well as 2 stops from Victoria Station for trips to other Southern destinations.

School facilities: The school itself has 12 classrooms, a self-study and reading area with computers, Wi-Fi for perfecting your homework and learning from the day as well as a student lounge with TV to socialise and practise your English.
The language school Speak Up was founded in London, England UK in

2012

.
Legal name / parent company:

Speak Up London LTD

Tax registration ID:

8177068
Speak Up
English teacher qualifications
100% hold a university degree
100% hold a recognised language teaching qualification
Languages spoken by school staff (cannot be guaranteed by school)
First day of course
Students should arrive at 8:30
Recommended type of transportation to city centre and name of most convenient stop for the school: * Oxford Circus * Tottenham Court Road.
Walking distance from the school to recommended public transport stop: 3 minutes
Travelling time from recommended stop to city centre by public transport: 2 minutes
Offer for returning students
You will be refunded/waived the school's administration fee If you already attended previously a course at Speak Up and you book here.
Payment methods accepted for payments made directly to the school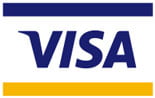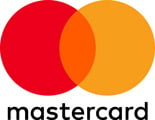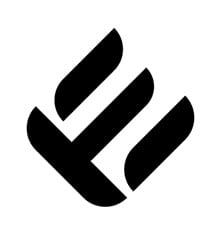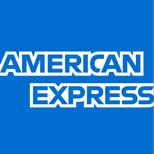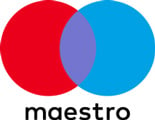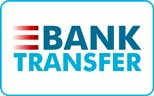 General school facilities
Snack vending machine

Computer lab

Library

Daily press
Movie rental

Free after-class access to language learning software

Lounge

Student support desk

Copy machine

Free water dispenser

Free WIFI
Facilities for islamic students

Available area to pray at the school

Facilities to wash feet before praying

Homestay option that can prepare halal food

Homestay option for female islamic students where no men are living in household and that prepare halal food

Arabic homestays available

Classroom equipment

TV in all classrooms

Electronic whiteboard in all classrooms

Air conditioning in all classrooms

Heating in all classrooms

Ample natural light in all classrooms

Number of public PC workstations:

14

Facilities for disabled students

Adapted for students with learning difficulty
Student Age / Nationality
Average number of students
Minimum age of students
16 years
12 years for specific Junior courses
Average number of levels
Adult courses In summer: 9
Adult courses Throughout the year: 9
Average age of students
In summer: 18 years
Throughout the year: 25 years
Top student nationalities
Airport transfer
Optional airport transfer
London Heathrow Airport:
100 £ one way
200 £ return (both ways)

Luton Airport:
100 £ one way
200 £ return (both ways)

London Gatwick Airport:
100 £ one way
200 £ return (both ways)

London City Airport:
100 £ one way
200 £ return (both ways)

Stansted Airport:
100 £ one way
200 £ return (both ways)

Visa Documents
Nationals from USA do not require a visa to study short term courses up to 180 days. Documentation regarding purpose of visit must be shown at the border in order to enter the country. For Study purposes: letter of enrolment from school, accommodation arrangements and proof of payments to the relevant institutions.
Check visa requirements for nationals from other countries.
Nationals from countries that require a visa will receive documents from the school, related to booking confirmation, which is required for the visa application.
School fee for issuing the visa documents:
49 £
Full payment of all fees required before school dispatches documents required for visa application
Yes
Express shipment fee (via courier)
90 £
Leisure activities
| | activity possible | distance from school |
| --- | --- | --- |
| Ballet |  | 2 km |
| Baseball | - | 5 km |
| Basketball |  | 5 km |
| Cooking |  | 2 km |
| Cricket |  | 5 km |
| Dancing |  | 2 km |
| Diving |  | 120 km |
| Football (soccer) |  | 5 km |
| Golf |  | 20 km |
| Horse riding |  | 5 km |
| Ice Hockey |  | 5 km |
| Music |  | 1 km |
| Rugby |  | 15 km |
| Squash |  | 2 km |
| Swimming |  | 2 km |
| Table Tennis |  | 5 km |
| Tennis |  | - |
| Volleyball |  | 5 km |
| Windsurfing |  | 100 km |
| Yoga |  | 2 km |
Reviews
School
Location of the school
4.8
Course
Course quality / Progress in language
4.3
What students liked about Speak Up, London
"
There is an event called Friday drink (once every two weeks, free to join) organized by the school, that we just go out for a drink at a pub or bar. I was able to practice my speaking and communicate actively. There were also other events such as picnics, walking tours, and private parties where the teacher and classmates could have a BBQ or chat at a pub, so I felt that the equal relationship between teacher and student was also a good environment that made me want to learn English in a positive way. Another good point is that I could change classes according to my level. There was a simple test every Friday, and based on my score and the teacher's judgment, a student was recommended to move up to a higher class. I think they consider well that the money we paid was not wasted. We were able to ask for a change to a higher or lower class. All the teachers took my questions and concerns seriously and answered them.
"
Detailed review
Facilities (library, classrooms)
Quality of teaching / language progress
Insider tips about what future students should not miss:
Registration is required at the reception on the first day. I want to tell you (I was one of them) because there were people who entered the school without knowing the time schedule and holidays. Basically, there are no classes on Saturdays, Sundays and public holidays, and there are classes every day on weekdays. You can also choose the days you can come every week for those who can not come for business reasons. For General English courses, you can choose from 9:00 am, 12:30 pm, 16:00 pm, and 19:00 pm at a general English course in a class of 3 hours per session (with a +15 minute break). I was taking two courses of test preparation course and General.
Other comments:
Because there are a wide range of circumstances in various situations for going to school, for work, for improving skills, it was a high quality school that anyone could learn with confidence. I can recommend it with confidence.