Ratings
Overall school rating of Study & Live in your Teacher's Home, Warsaw
#1 of 25 Polish schools in Warsaw

HLI (Home Language International) schools place students in the homes of qualified teachers, where they live, learn, socialise and interact. Each programme is fully immersive, giving students valuable one-to-one tuition and "real life" interactions and exchanges in their chosen study language. Throughout HLI, there are many hundreds of teachers, ensuring students receive tutors best suited to their individual needs and development. Lessons are generally on a one-to-one basis from within the teacher's home. Activities, excursions and social events, such as mealtimes with the host family, are all part of the fully immersive learning experience that HLI offers.

Course selection: HLI (Home Language International) provides fully immersive language courses suitable to students of all levels, necessities and ages. Programmes include a set amount of lessons per week, course material specific to a student's level and needs, full-board accommodation within the teacher's home and activities and excursions, dependent on the course type selected. Programmes are suitable and available to children, teenagers, adults and professionals. Available course types may vary throughout the world but generally include language for Business, sports orientated study holidays, Exam Preparation, Specific Learning programmes tailor-made to a student's needs, Teacher Refresher courses, Senior programmes and much more. Accommodation, activities and lessons are also all available individually.

Methodology: HLI programmes allow students to immerse themselves within their selected languages environment for the whole duration of their learning programme. Students' practise their chosen language during their lessons, free time, daily routines, and social activities such as mealtimes within the teacher's home. This one to one attention allows students the best opportunity to learn at the pace best suited to their needs and goals.

Tutors: All Teacher's are highly qualified and experienced in teaching. Students are provided tutors best suited to their needs, course type, expectations and requested location.

Facilities: All host families (teachers) provide students with full-board accommodation with a private bedroom, study area and free WIFI.

Accreditations: HLI (Home Language International) is accredited by the Accreditation Service for International Schools, Colleges and Universities (ASIC).
Legal name / parent company:

Home Language International Ltd.

Tax registration ID:

13185755
Polish Courses
Information for all courses offered by Study & Live in your Teacher's Home
Comments about courses
Two students with the same language level, sharing the lessons and generally also a room: up to 10% discount, depending on the type of course and the duration of the stay.

SUPPLEMENTS:
• Any booking which includes Dec 24th, 25th or 26th (Christmas) or Dec 31st or Jan 1st (New Year): EUR 160. If the stay includes both Christmas and New Year, the supplement is charged twice. This supplement does not include activities.
• Close supervision (the teacher or an adult member of the family is at home at all times when the student is there): EUR 165 per week. Compulsory for students aged 12 or under, optional for students under 18.
• VIP programme (especially designed for people who would like a superior standard of meals and accommodation and a private bathroom): EUR 400 per week.
• The organisation welcomes students with physical disabilities (such as vision or hearing impairments), emotional or behavioural disorders (such as ADHD) or learning difficulties (such as dyslexia), provided the organiser is notified of these in advance. A supplement of EUR 165 per week may be applied.

Students must insure themselves against illness and accidents to themselves and third parties.

Students aged 15 and under must book 2-way airport transfers unless they are accompanied by a parent or legal guardian.

ALSO AVAILABLE:
• 5 Star exclusive (ideal for senior executives)
• Accommodation only, without lessons or activities
• Lessons only, without accommodation or meals
• Activities & accommodation, without lessons
Lesson duration
60 minutes
Course material
Generally course material is distributed free to students but has to be returned to the school at end of course.
Lessons needed per Polish language level
Our price includes
INCLUDED

Free certificate of course attendance

INCLUDED

Language level placement test at first day of classes
Note: All courses offered by Study & Live in your Teacher's Home, Warsaw can be reserved online with LanguageCourse.Net at a lower price than what you pay when booking directly at the school or at the school's website. In case a course is not listed above, just let us know.
Study & Live in your Teacher's Home
Polish teacher qualifications
80% hold a university degree
80% hold a recognised language teaching qualification
Offer for returning students
You will be refunded/waived the school's administration fee If you already attended previously a course at Study & Live in your Teacher's Home and you book here.
Payment methods accepted for payments made directly to the school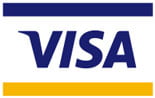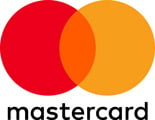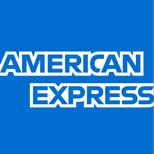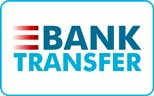 Airport transfer
Optional airport transfer
Warsaw Chopin Airport:
105 € one way
210 € return (both ways)

Best arrival airport is Warsaw.
More information about airports around Warsaw and how to get from the airport to Warsaw on your own here on our
Warsaw
page.
Accommodation
Private bathroom supplement
Single room, Breakfast, lunch & dinner | Minimum stay: 1 week
| weeks | 1 | 2 | 3 | 4 | 5 | 6 | 7 | 8 | 10 | 12 | Additional Week |
| --- | --- | --- | --- | --- | --- | --- | --- | --- | --- | --- | --- |
| Price in € | 190 | 380 | 570 | 760 | 950 | 1140 | 1330 | 1520 | 1900 | 2280 | 190 |
| Price in BDT | 21872 | 43743 | 65614 | 87485 | 109356 | 131227 | 153098 | 174969 | 218712 | 262454 | 21872 |
Prices based on accommodation from Sunday to Sunday

Check-out
Sunday
Note: It is important to inform the school if you plan to arrive or leave outside the standard check in/check out times.
Price extra night
125 € (Individual extra nights bookable at indicated extra night price)
Room Occupancy
Single room
Private bathroom
Included
Includes
Towels, Bedding/linen, Access to laundry service, Access to Wifi in building (Free WIFI), Heating, Private bathroom.
Meals:
Breakfast, lunch & dinner.
Ratings of Study & Live in your Teacher's Home compared to ratings of all schools in Poland
| | Study & Live in your Teacher's Home Warsaw | Average of all other schools in Poland |
| --- | --- | --- |
| Overall school rating | | |
| Location of the school | | |
| Facilities | | |
| Social activities | | |
| Organisation | | |
| Quality of teaching | | |
| Value for money | | |
| Homestay | | |
| Shared flat | | |
Student opinions about Study & Live in your Teacher's Home, Warsaw
"
My homestay was fantastic, intellectual, interesting and knowledgable.
"
Quality of teaching / language progress
Course: Standard Programme Intensive - 2 weeks
9. Aug. 2012
"
I liked the teacher and the lessons.
"
Facilities (library, classrooms)
Quality of teaching / language progress
Private bathroom supplement
Other comments:
It was fine. It was a good experience
Course: Standard Programme Intensive - 1 week
17. Aug. 2015
Facilities (library, classrooms)
Quality of teaching / language progress
Course: Standard Programme - 1 week
21. Jan. 2009
*
of LanguageCourse.net on Trustpilot
Data transparency:
How the school data is collected and measures taken to ensure data accuracy
Other Polish schools
Polish schools in the rest of the world