71 Constitution Street,

-

EH6 6

Edinburgh

- see on map
What we like about the school
central location, in beautiful Georgian building
Every afternoon free organized leisure activities for adults
Free assistance in finding flats for long-term students.

Location: The Language Institute is located on the west end of Edinburgh in the heart of Scotland. Students can look forward to a thoroughly engaging experience that combines learning with culture.

Course structure: Edinburgh's Language Institute offers extensive education of the English language tailored for the goals students aim to achieve. The institute's programmes are geared toward learning the language for academic excellence as well as professional objectives. The Language Institute in Edinburgh's also offers an International Foundation Year programme to prepare students aiming to study in the UK. In addition, general and intensive English and preparation for IELTS and other certifications are some other programs the school conducts.

Accommodation: When it comes to lodging, students are spoiled for choice with boarding and lodging options that also cover meals.

Social activities: Being Scotland's capital Edinburgh has a lot to offer, from art festivals to having the most restaurants per head. Students have tons of things to do and see including free walking tours along picturesque places and Scottish dance events. The Language School also organizes paid events and trips that encourage socializing and improving understanding of the language while combining entertainment and fun.
The language school TLI English School was founded in Edinburgh, Scotland in

1992

.
Legal name / parent company:

TLI Ltd

Tax registration ID:

8254135326549A

Abbreviated name of school:

TLI Edinburgh
TLI English School (TLI)
English teacher qualifications
100% hold a university degree
100% hold a recognised language teaching qualification
Languages spoken by school staff (cannot be guaranteed by school)
First day of course
Written and oral level test is performed. Students should arrive at 9:30
Offer for returning students
You will be refunded/waived the school's administration fee If you already attended previously a course at TLI English School and you book here.
Payment methods accepted for payments made directly to the school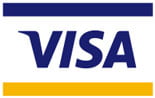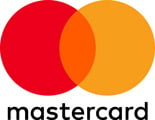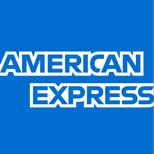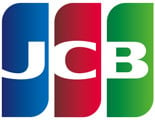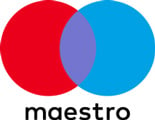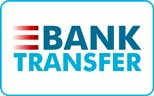 General school facilities
Kitchen for student use

Microwave for student use

Fridge for student use

Snack vending machine
Drink vending machine

Computer lab

Library

Movie rental

Free after-class access to language learning software

Movie room

Games room

Lounge

Garden

Balcony / terrace

Student support desk

Copy machine

Printer for student use

Free coffee

Free WIFI
Facilities for islamic students

Available area to pray at the school

Homestay option that can prepare halal food

Classroom equipment

TV in some classrooms

Heating in all classrooms

Ample natural light in all classrooms

Number of public PC workstations:

12

Facilities for disabled students

Adapted for students with learning difficulty
Student Age / Nationality
Average number of students
In summer:140
Throughout the year: 60
Minimum age of students
16 years
13 years for specific Junior courses
Average number of levels
Adult courses In summer: 8
Adult courses Throughout the year: 5
Average age of students
In summer: 22 years
Throughout the year: 22 years
Top student nationalities
Airport transfer
Optional airport transfer
Edinburgh Airport:
60 £ one way
120 £ return (both ways)

Best arrival airport is Edinburgh (EDI).
Visa Documents
Nationals from USA do not require a visa to study short term courses up to 180 days. Documentation regarding purpose of visit must be shown at the border in order to enter the country. For Study purposes: letter of enrolment from school, accommodation arrangements and proof of payments to the relevant institutions.
Check visa requirements for nationals from other countries.
Nationals from countries that require a visa will receive documents from the school, related to booking confirmation, which is required for the visa application.
Full payment of all fees required before school dispatches documents required for visa application
No
Express shipment fee (via courier)
150 £
Preferential cancellation terms in case of visa refusal
School agreed that students booking online on this site will benefit from preferential cancellation fees in case of visa refusal, and in this case will never exceed EUR 180.
Accommodation
Single room, Half board on weekdays, Full board on weekends
| weeks | 1 | 2 | 3 | 4 | 5 | 6 | 7 | 8 | 10 | 12 | Additional Week |
| --- | --- | --- | --- | --- | --- | --- | --- | --- | --- | --- | --- |
| Price in £ | 170 | 340 | 510 | 680 | 850 | 1020 | 1190 | 1360 | 1700 | 2040 | 170 |
| Price in US$ | 206 | 412 | 618 | 823 | 1029 | 1235 | 1441 | 1646 | 2058 | 2469 | 206 |
Prices based on accommodation from Sunday to Saturday
Price per person
Check-out
Saturday
Note: It is important to inform the school if you plan to arrive or leave outside the standard check in/check out times.
Price extra night
35 £ (Individual extra nights bookable at indicated extra night price)
Room Occupancy
Single room
Includes
TV, Phone, Daily cleaning, Towels, Bedding/linen, Weekly cleaning, Access to laundry service, Kitchen, Access to Wifi in building (Free WIFI), Heating, Shared bathroom.
Meals:
Half board on weekdays, Full board on weekends.
Minimum age of students
16
Dates
High season dates: 01 May 2022 - 31 Oct. 2022
High season
High season supplement per week: 15 £
Student comments
Loredana:
"Too long distance from accomodation to school. "
Giovanni:
"Ms. Shevlin was loving, warm and welcoming."
Stefanie:
"No desk available. It looked like the couple were taking in students just for the money."
Reviews
School
Location of the school
4.7
Course
Course quality / Progress in language
4.3
What students liked about TLI English School, Edinburgh
"
The teachers and the other employees were super nice and taking the coures was a lot of fun. Since it was January, there was, unfortunately, no leisure program, but there was a good network among the students. The chairs with a foldable writing surface should be replaced; they are too small, grubby and the writing surfaces are no longer even. I missed a canteen, but the school size probably doesn't allow it. Overall, however, recommendable and if I manage, I'll be happy to become a repeat offender.
"
Detailed review
Facilities (library, classrooms)
Quality of teaching / language progress
"
The teachers were really good ones. Both had the talent of teaching students with different levels and making us learn more than expected. They are dedicated people who love transmit their language.
"
Detailed review
Facilities (library, classrooms)
Quality of teaching / language progress
Other comments:
I think that there should have had more classrooms with different levels. in the same course, we were students with B1, B2 and C1.
"
Informal and friendly atmosphere at school, good teachers, students from different countries. It was very easy to communicate and understand each other even though my English wasn't really good.
"
Detailed review
Facilities (library, classrooms)
Quality of teaching / language progress
"
The building, the cleanliness and the care that is perceived, the excellent welcoming organization, the teachers' quality, one of them in particular
"
Detailed review
Facilities (library, classrooms)
Quality of teaching / language progress
Insider tips about what future students should not miss:
I will surely recommend TLI to everyone who wants to attend a course in Edinburgh
Other comments:
It's a very well organized school from all points of view, from care spaces to teaching
"
The experience of learning English, enjoy a beautiful city and meet new people from different countries and speak English the more as you can
"
Detailed review
Facilities (library, classrooms)
Quality of teaching / language progress
Insider tips about what future students should not miss:
Try not going in the peak of the high season of summer. CAE, IELTS, FCE class are excellent to improve your english skills.
FAQ about TLI English School, Edinburgh

I'm looking for a course for a child of 16 and a child of 13. Can you help me?

"

I confirm both students can have the lessons. We can offer private lessons to the younger student and the student aged 16 can book group lessons.

"

Hamish, School Manager from TLI English School

Jul 26, 2021

I'm looking for complete beginner English courses for a friend. It looks like your courses require some knowledge already.

"

The minimum required English level to book a course and study at TLI is A2. However, the student can combine group lessons with private lessons. Private lessons allow the student to focus on the missing links in their language acquisition or on a particular subject or vocabulary that they need.

"

Ana Carolina, Area Manager from LanguageCourse.net

Dec 01, 2021

Is airport pickup offered by TLI English School?

Yes. The school offers pickup from Edinburgh Airport (60 £)

What is the number of students per class at TLI English School?

What is the qualification of the teachers at TLI English School?

100% of teachers at TLI English School hold a university degree. 100% hold a recognized language teaching certificate.

Which countries are students of TLI English School from?

The highest Nationality percentage at TLI English School comes from Spain with a 35% representation, followed by students from Italy (20%) and Libya (5%).

Is this price lower than booking directly with the school?

Yes, there is an exclusive discount that only applies when booking online here.

TLI English School offers courses for which ages?

TLI English School offers courses from 16 years to 99. Average age is 22 during the summer and 22 for the rest of the year.
*
of LanguageCourse.net on Trustpilot
Other English schools
English schools in the rest of the world