Best language schools (ranked based on student reviews)
Filter
Map
Methodology of language school ranking
This ranking of language schools in Basel is 100% transparent. It is
exclusively based on the objective criteria of authentic reviews of clients
who booked their language course at our site, and whose
attendance was verified
. The
primary ranking criteria is the average overall student satisfaction
rating (
detailed information about the methodology
).
Didn't find what you are looking for?
Interested in language travel to other cities? Have a look at French language schools in other cities in Switzerland such as Bern, Geneva, Leysin, Liddes, Schwarzsee

...
Why Basel? The German-speaking city of Basel on the Rhine river is Switzerland's third

...
most populous city. Basel's yearly carnival is a major event and is the biggest in the country, attracting large crowds despite the early start time of 4:00 on a cold winter Monday morning.
Interested in online courses?
Most popular French course types in
Interesting information about Basel
Key Facts about Basel
According to
Mercer
2019, Basel ranks 10 in terms of quality of life.
Population: 165,000
Time zone: +11h. (GMT +1)
Region: Basel-City, Basel-Stadt
Currency: CHF (1 CHF = 1.0627 USD)
Cost of Living:
* 100 = prices in New York
Student price index excluding rent:

132* (32% more expensive than New York)

Student price index including rent:

92* (8% cheaper than New York)
Price index food only:

128* (28% more expensive than New York)

Big Mac price (Switzerland average):

6.15 CHF (14% more expensive than in USA)
Mains electricity:
Residential voltage:

230 V

Frequency:

50 Hz
What to do in Basel
Tinguely Fountain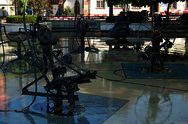 Ferry trip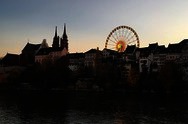 Other destinations that were popular to combine with courses in Basel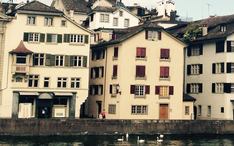 Zurich
6 schools