Filter
Map
Best Spanish schools in Cordoba by category
ratings & opinions
How our students rated their experience in Cordoba
Overall attractiveness of Cordoba
26 authentic ratings from students who reserved a course with us in Cordoba
Interested in Combi: Group+Indiv courses in other cities?
Reviews by former students who attended a Combi: Group+Indiv course in Cordoba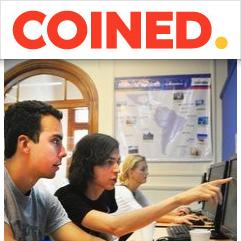 The other students and teachers.

21 March 2011
Course: Immersion (25 group + 6 individual) - 2 weeks
Student age: 29 years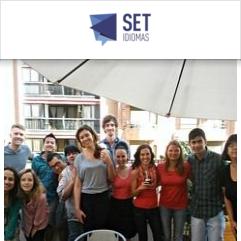 a) Opportunity to get into another group, adaptation to the level b) small groups
Course content and progression could advance faster.

20 September 2010
Course: Combined course (20+5) - 4 weeks
Student age: 30 years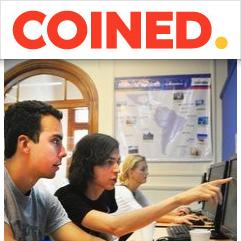 the organization, the frienship of all the staffs members and all the school's activities.
i've studied in two different schools. 2 weeks in Cordoba ad 1 week in Ushuaia. the COINED in Ushuaia isn't at the same level like Cordoba. Cordoba is definitly the best.

2 August 2006
Course: Super Intensive (4 h group + 2 h individual) - 2 weeks
Student age: 35 years
Interested in online courses?
FAQ about schools in Cordoba
How much is the cheapest Combi: Group+Indiv course in Cordoba?

655US$ for 2 weeks is the lowest price for a Combi: Group+Indiv course in Cordoba. The average cost of a Combi: Group+Indiv course in Cordoba is 0US$ per week.

What is the best language school offering Combi: Group+Indiv courses in Cordoba?

SET-IDIOMAS has received the best overall rating in Cordoba among all language schools offering Combi: Group+Indiv programmes.

Which Spanish school offers the best rated teaching for Combi: Group+Indiv courses in Cordoba?

SET-IDIOMAS was rated highest for quality of teaching among schools with Combi: Group+Indiv courses.

What is the recommended course duration?

You can take courses for just 1 week. For significant progress opt for longer durations.

How did students rate Cordoba compared to other cities?

Students rated Cordoba with 4.1 stars out of 5.

Combi: Group+Indiv course destinations

Spanish schools in Argentina