Best language schools in Kaohsiung (ranked based on student reviews)
You are interested in learning Chinese in Kaohsiung? We have researched all the details about the best Chinese language schools in Kaohsiung for you so that you can easily compare prices, reviews, courses for adults and teenagers and special offers.
Filter
Map
Didn't find what you are looking for?
Interested in language travel to
other cities
? Have a look at Chinese language schools in other cities in Taiwan such as
Taipei
or see our list of all
schools in Taiwan
. You may also want to consult options outside Taiwan for
learning Chinese
.
Why Kaohsiung? Kaohsiung has grown from a small trading village into Taiwan's largest and busiest port and the countries second-largest city. Its a big player in industries such as manufacturing, steel-making, oil refining, freight transport and shipbuilding. Often referred to as the "Harbour Capital" of Taiwan, Kaohsiung is no longer just a city of heavy manufacture, you can now also find a modern urban landscape filled with cafes, an impressive public transport system, swimming beached, bountiful bicycle lanes and cultural venues and several waterside parks. There is also over a thousand hectares of almost-pristine forest right on its doorstep for the traveller that likes to explore beyond the beaten track.
Interested in online courses?
Which school to choose?
Get free advice from our language travel experts to help you find the best school for you.
Most recent student reviews of language schools in Kaohsiung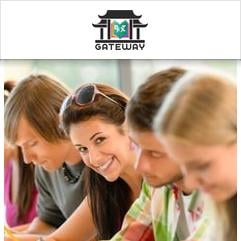 Gateway Chinese Institute
The experience felt in the setting and operations of the School as observed at the Kaoshiung Teaching location.
Continuous success and Blessings! I shall definitely recommend GCI!

27 March 2018
Course: Full Immersion Course 25 - 1 week
Student age: 57 years
Florence
Canada
Most popular Chinese course types in Kaohsiung
Key Facts about Kaohsiung
Population: 1,520,000
Time zone: +18h. (GMT +8)
Region: Kaohsiung,
Currency: TWD (1 TWD = 0.0361 USD)
Name of city in Chinese: 高雄
Kaohsiung quality of life rating:

6.0 (1 reviews by our former students)
Cost of Living:
* 100 = prices in New York
Student price index excluding rent:

61* (39% cheaper than New York)

Student price index including rent:

36* (64% cheaper than New York)
Price index food only:

72* (28% cheaper than New York)

Big Mac price (Taiwan average):

63.90 TWD (60% cheaper than in USA)
Mains electricity:
Residential voltage:

110 V

Frequency:

60 Hz
Map with location of Chinese schools in Kaohsiung



Other destinations that were popular to combine with courses in Kaohsiung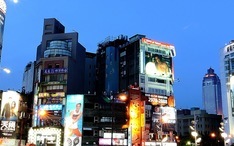 Taipei
5 schools