2 Travelling Classroom courses in Montpellier offered by 2 language schools - 2 week French course.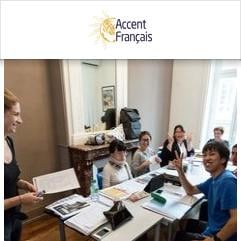 Lessons per week: 20 (45 minutes per lesson)
Max. students per class: 10
Starting dates: Every Monday
Beginner level start only: 06.Jan.2020, 03.Feb.2020, 02.Mar.2020, 06.Apr.2020, 04.May.2020, 01.Jun.2020, 06.Jul.2020, 03.Aug.2020, 07.Sep.2020, 05.Oct.2020, 02.Nov.2020

Comments: This programme allows students to learn French in 2 cities: 2 weeks in Montpellier and 2 weeks in Rouen. Transfer between the 2 cities not included.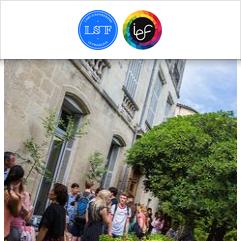 Lessons per week: 20 (45 minutes per lesson)
Max. students per class: 10
Starting dates: Every Monday
Beginner level start only: 06.Jan.2020, 03.Feb.2020, 02.Mar.2020, 06.Apr.2020, 04.May.2020, 01.Jun.2020, 06.Jul.2020, 03.Aug.2020, 07.Sep.2020, 05.Oct.2020, 02.Nov.2020, 07.Dec.2020

Comments: This is an option to learn French in 2 locations, Montpellier and Annecy. The course is possible in 3 durations 2 weeks (1 week in each location), 4 weeks (2 weeks in each location) and 8 weeks (4 week in each location). Price includes half board at a homestay.
included: Half-board accommodation with a host family and travel between Annecy and Montpellier