Filter
Map
ratings & opinions
How our students rated their experience in Riga
Overall attractiveness of Riga
22 authentic ratings from students who reserved a course with us in Riga
Interested in Mini Group (max 6 students) courses in other cities?
Reviews by former students who attended a Mini Group (max 6 students) course in Riga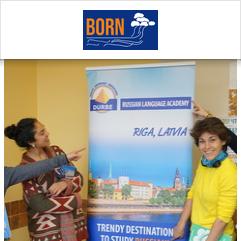 The lessons, the welcome, the warm atmosphere.

4 July 2022
Course: Standard + Mini Group 5 - 3 weeks
Student age: 63 years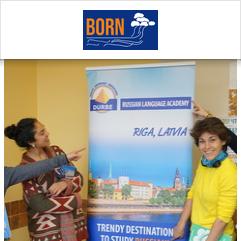 The organization was great and the lessons were very good. All teachers went out of their way and had a lot of patience.
I booked the intensive course plus mini group. Maybe it's helpful to know that there's not much time left for sightseeing during the week. School until 4 pm every day and homework; time passes quickly. I would still book the same course again, because it is very good. But maybe it's still good to know beforehand how much there is to do :)

31 July 2018
Course: Intensive + Mini Group 5 - 2 weeks
Student age: 28 years
Interested in online courses?
FAQ about schools in Riga
How much is the cheapest Mini Group (max 6 students) course in Riga?

917€ for 2 weeks is the lowest price for a Mini Group (max 6 students) course in Riga. The average cost of a Mini Group (max 6 students) course in Riga is 460€ per week.

What is the best language school offering Mini Group (max 6 students) courses in Riga?

Russian Language Academy has received the best overall rating in Riga among all language schools offering Mini Group (max 6 students) programmes.

Which Russian school offers the best rated teaching for Mini Group (max 6 students) courses in Riga?

Russian Language Academy was rated highest for quality of teaching among schools with Mini Group (max 6 students) courses.

What is the recommended course duration?

You can take courses for just 1 week. For significant progress opt for longer durations.

What are the costs of living in Riga?

Mini Group (max 6 students) course destinations

Russian schools in Latvia

Russian schools in the rest of the world