3 Cambridge Proficiency Certificate courses in San Francisco offered by 2 language schools - 4 week English course.
These English language courses are tailored to prepare you for the Cambridge Proficiency Certificate exam.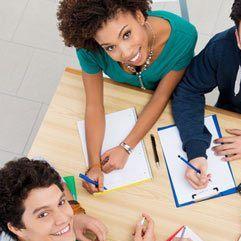 Lessons per week: 25 (60 minutes per lesson)
Max. students per class: 1
Starting dates: Every Monday

Comments: This course can be used to prepare for any of the Cambridge certificate exams.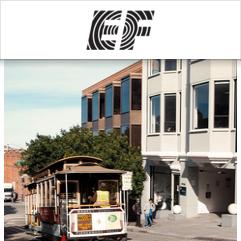 Covid-19 Status:
School currently open
Lessons per week: 32 (40 minutes per lesson)
Max. students per class: 17
Exam dates: 07 Mar. 2020, 12 Jun. 2020, 06 Dec. 2020

Comments: The course aims to prepare students for the CPE exam and gives them the tools to refine their listening and reading comprehension while building effective testing strategies. The CPE certificate is the most advanced qualification to prove an extremely high level of English.
The course is structured as follows: 16 General English and exam preparation lessons focusing on exam skills and general English ability + 10 special interest lessons incl exam preparation + 4 general teacher-guided lessons in project room + 1 lecture (double lesson) per week.
If less than 14 students are registered, this course may be delivered as SPIN only (General English + exam preparation SPIN lessons).
Starting dates:
9 weeks: January
10 weeks: April
12 weeks: September.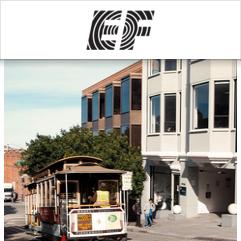 Covid-19 Status:
School currently open
Lessons per week: 32 (40 minutes per lesson)
Max. students per class: 17
Exam dates: 07 Mar. 2020, 12 Jun. 2020, 06 Dec. 2020

Comments: The course aims to prepare students for the CPE exam and gives them the tools to refine their listening and reading comprehension while building effective testing strategies. The CPE certificate is the most advanced qualification to prove an extremely high level of English.
The course is structured as follows: 16 General English and exam preparation lessons focusing on exam skills and general English ability + 10 special interest lessons incl exam preparation + 4 general teacher-guided lessons in project room + 1 lecture (double lesson) per week.
If less than 14 students are registered, this course may be delivered as SPIN only (General English + exam preparation SPIN lessons).
Starting dates:
9 weeks: January
10 weeks: April
12 weeks: September