DELE courses in Santo Domingo offered by 1 language school - 4 week Spanish course.
Filter
Map
Interested in DELE courses in other cities?
Interested in online courses?
How our students rated their experience in Santo Domingo
Overall city attractiveness
16 authentic reviews from students who reserved with us
Reviews by former students who attended a DELE course in Santo Domingo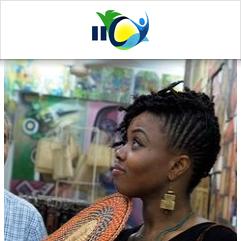 Dominican Language School
The friendliness and responsiveness of the team.
Lack of Spanish dictionaries and books in Spanish and in English.

11 December 2018
Course: One-to-One DELE Exam Preparation - 4 weeks
Student age: 35 years
Emelie
France
Most popular Spanish course types in Santo Domingo
Interesting information about Santo Domingo
Santo Domingo map with schools offering DELE courses



General facts about Exam of the Instituto Cervantes/University Salamanca / DELE
The Instituto Cervantes, in collaboration with the university of Salamanca and the Spanish Ministry of Education, offers the following levels of the DELE language tests:
Diploma de Español Nivel A1
Diploma de Español Nivel A2
Diploma de Español Nivel B1 (former elementary)
Diploma de Español Nivel B2 (former intermediate)
Diploma de Español Nivel C1
Diploma de Español Nivel C2

Examination fees
Fees vary depending on the examination centre.
Examination dates
February 2022: 18
April 2022: 01
May 2022: 20, 21
July 2022: 01
September 2022: 09
October 2022: 07
November 2022: 18, 19
Additional information about the Exam of the Instituto Cervantes/University Salamanca / DELE
DELE course destinations
Spanish schools in Dominican Republic