School Trips / Groups courses in Swansea offered by 1 language school - 1 week English course.
Filter
Map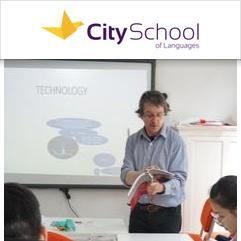 Price per student:
(price per week)
553 £
Homestay
Single room
Price includes
Travel cards for local public transport for 3 weeks
Weekly evaluation meeting of group leader with language teacher
Afternoon activities for 5 days per week

beach sports, museums, guided tour of Swansea/Mumbles, waterpark
Evening activities for 2 days per week

bowling, cinema, games night, themed party, lazerzone, international food night
Full day or weekend excursions for 1 days per week

Cardiff Castle, Gower Peninsula, Oakwood Theme Park
Extra services
SIM cards for group leader
(10 £)
SIM cards for each student
(10 £)
Vouchers to eat outside
(25 £)
Interested in School Trips / Groups courses in other cities?
Interested in online courses?
Most popular English course types in Swansea
Interesting information about Swansea
Swansea map with schools offering School Trips / Groups courses



School Trips / Groups course destinations