French Language Schools in Guadeloupe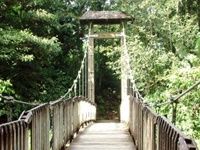 Find the best French school at a good price. Comparison of quality, reviews and offers on French courses for adults and students in Guadeloupe.
Students rated schools in
2 language schools in Guadeloupe, ranging from
1050 €
to 1110 € for a 2 weeks French course including accommodation.

Overall student rating:
5.0

/5.0

(1 review)
Price example (2 weeks):
| | |
| --- | --- |
| 1050 € | = |
| 600 € | Group course (French Course - 20 lessons per week - 55 minutes per lesson) |
| + 400 € | Private Apartment, Single room, No meals |
| + 50 € | School's administrative fee |
Centre Caribéen de Langues, Sainte-Anne: Guadeloupe is a French department situated in the West Indies. Sainte Anne is located about 20 kilometers from the airport. In this charming little town, you will find an authentic and preserved Guadeloupe, and you will find gorgeous beaches, with... More
Guadeloupe:
Guadeloupe is one of the more developed islands in the Caribbean. It mixes the best of France, with modern infrastructure and fantastic food. Visit the beach towns, go surfing or relax at one of the beach bars in Grande-Terre. If you are up for some adventure, visit Basse-Terre, go hiking trails and explore the underwater reserves of Jacques Cousteau. Each of the smaller islands of Guadeloupe has its own character and round out the long list of ingredients that make this country so full of flavor! More French courses are offered in
Canada
,
France
,
Martinique
,
Monaco
,
Switzerland
or list all language schools worldwide offering
French courses
.
Worldwide most visited independent site for booking language courses, French lessons & French language classes & French language study abroad programs at French schools in Guadeloupe.