Spanish Language Schools in Bolivia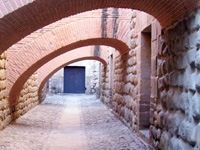 Find the best Spanish school at a good price. Comparison of quality, reviews and offers on Spanish courses for adults and students in Bolivia.
Students rated schools in
1 language school in Bolivia, ranging from to for a 2 weeks Spanish course including accommodation.

Enforex
M

Overall student rating:
4.5

/5.0

(2 reviews)
Price example (2 weeks):
| | |
| --- | --- |
| 859 US$ | = |
| 364 US$ | Intensive Group Course (Spanish Course - 20 lessons per week - 60 minutes per lesson) |
| + 430 US$ | Student Residence, Double room, No meals |
| + 65 US$ | School's administrative fee |
Enforex, Sucre: The school is located in the heart of Sucre, one block away from the city centre (Plaza Central 25 de Mayo) within close proximity to virtually everything of interest within the city. More
Bolivia:
Bolivia is simultaneously the coldest, warmest, windiest and steamiest place on Earth. Although the country is relatively poor, it is one of the richest in terms of natural resources. While most travelers stick to the popular well-worn paths of Altiplano, there are plenty to be found in the tropical east and the lowland regions in the south. Visit the symbolic heart of the nation, Sucre, which is one of the most charming cities in Bolivia with whitewashed buildings and beautiful, sheltered patios. More Spanish courses are offered in
Argentina
,
Chile
,
Colombia
,
Costa Rica
,
Cuba
,
Dominican Republic
,
Ecuador
,
Guatemala
,
Honduras
,
Mexico
,
Panama
,
Peru
,
Spain
,
Uruguay
,
Venezuela
or list all language schools worldwide offering
Spanish courses
.
Worldwide most visited independent site for booking language courses, Spanish lessons & Spanish language classes & Spanish language study abroad programs at Spanish schools in Bolivia.