Most popular destinations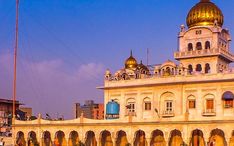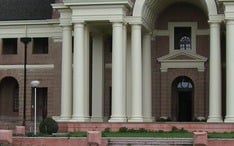 India Language School Ranking based on student ratings - 7 schools
Filter
Map
Interested in online courses?
Information about India
A country of extreme diversity and contrasts, India has a depth of history and intensity that can't but fascinate all who choose to visit. With a plethora of tourist destinations, each of its 28 states has well over 10 must-see attractions, it would take many months to see everything India has to offer: awe-inspiring palaces, countless temples, amazing wild­-life reserves, beautiful national parks & stunning beaches. India is a complex mix of western and eastern, of modern and ancient worlds that co­-exist in one enormous country of unfathomable richness of culture.
Key Facts about India
Population: 1,352,618,000
Capital: New Delhi
Time zone: GMT +5
Currency: INR (1 INR = 512.3378 IRR)
Telephone country code: +91
Largest cities in India:
1. Mumbai: 12,700,000
2. Dehli: 11,000,000
3. Bengaluru: 5,100,000
4. Kolkata: 4,600,000
5. Chennai: 4,300,000
Visa requirements data last updated on 01 Dec. 2022
(
Source
)
Cost of Living:
Big Mac price (India average):

197.45 INR

(46% cheaper than in United Kingdom)
Mains electricity:
Residential voltage:

230 V

Frequency:

50 Hz
Q&A - Questions and answers about India
I am Argentinian and I want to study in India, is it possible?

"

The schools accept students of all nationalities, so there is no problem. However, depending on how long you want to stay in India, you may need to apply for a visa. Please contact the embassy first.

"

Rubén De Haro, LanguageCourse.Net - Apr 26, 2023

FAQ about courses in India

What is the best language school for adults in India?

Which English school in India has the best location?

ILSC Language School, located in 806, Bhishma Pitamah Marg, South Extension 1, Kotla Mubarakpur, New Delhi has been voted as the school with the best location in India.

Which schools in India offer the best excursions and afternoon activities?

Which English school offers the best rated teaching in India?

Which school offers the best accommodation in India?

Do you work with any English school in Coimbatore, India?

"

We work with language schools in New Delhi and Dehradun, we don't have any partner language school in Coimbatore for the time being.

"

Susan Wang, Language Travel Consultant Chinese from LanguageCourse.Net - Jan 19, 2023