Most popular destinations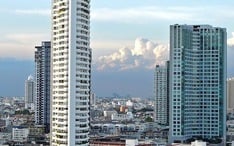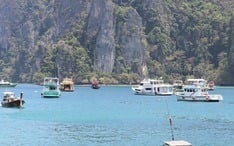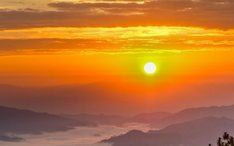 Thailand Language School Ranking based on student ratings - 2 schools
Filter
Map
Interested in online courses?
Information about Thailand
Thailand has many faces, from the constant activity of its capital to the calm, white sand beaches. Bangkok is a wonder for all the senses, with its busy streets, Buddhist temples and numerous restaurants. Between a shopping spree and a temple visit, stop for a massage and enjoy Thai food in one of the city's busy markets. In the central plains, admire the smaller towns' rich cultural heritage. And in the south, visit the small islands and relax on their gorgeous beaches with turquoise water.
Key Facts about Thailand
Population: 69,429,000
Capital: Bangkok
Time zone: GMT +7
Currency: THB (1 THB = 0.0289 USD)
Telephone country code: +66
Largest cities in Thailand:
1. Bangkok: 5,100,000
2. Samut Prakan: 390,000
3. Nonthaburi: 290,000
4. Udon Thani: 245,000
5. Chon Buri: 220,000
Visa requirements data last updated on 01 Dec. 2022
.
Largest international airport in Thailand:

Suvarnabhumi Airport (BKK): 28 km. from Bangkok city center
Cost of Living:
Big Mac price (Thailand average):

121.07 THB

(32% cheaper than in USA)
Mains electricity:
Residential voltage:

220 V

Frequency:

50 Hz
FAQ about courses in Thailand
What is the best language school for adults in Thailand?

Which English school in Thailand has the best location?

International House, located in 9th Floor, The Trendy Office Building, Sukhumvit Soi 13, Khlong Toei, Wattana, Wattana District, Bangkok has been voted as the school with the best location in Thailand.

How much is the cheapest English course in Thailand?

12595THB for 1 weeks is the lowest price for an English course in Thailand. The average cost of a language course in Thailand is 8,495THB per week.

Which schools in Thailand offer the best excursions and afternoon activities?

Which English school offers the best rated teaching in Thailand?

I would like to stay in Thailand for at least one year to live there. I would like to know if it is possible to get a student visa by taking courses at your school.

"

Unfortunately, we do not provide assistance with visa applications, as the conditions are delicate and can change rapidly. The first step is therefore to contact the embassy or consulate in your country. They will be able to advise you on the feasibility of applying for a one-year visa.

"

Madly Simba, Language Travel Consultant French from LanguageCourse.Net - May 29, 2023

Do you offer schools in Phuket?

"

At the moment, we no longer have a partner language school in Phuket. Are you interested in Bangkok? This is one of our top destinations for language courses in Thailand.

"

Madly Simba, Language Travel Consultant French from LanguageCourse.Net - May 29, 2023

I plan to attend KET training this summer

"

International House in Bangkok offers group KET Preparation course for 25 lessons per week and 10 KET Preparation private lessons per week.

"

Susan Wang, Language Travel Consultant Chinese from LanguageCourse.Net - Apr 07, 2023

I want to learn Thai, what schools do you work with in Thailand?

"

We currently work with Patong Language School in Phuket, they teach English and Thai. You can switch the 2 types of courses by clicking the country flag beside " School also offers courses to learn" and check the details.

"

Susan Wang, Language Travel Consultant Chinese from LanguageCourse.Net - Nov 18, 2022