Best language schools in Copenhagen (ranked based on student reviews)
Filter
Methodology of language school ranking
This ranking of language schools in Copenhagen is 100% transparent. It is
exclusively based on the objective criteria of authentic reviews of clients
who booked their language course at our site, and whose
attendance was verified
. The
primary ranking criteria is the average overall student satisfaction
rating (
detailed information about the methodology
).
Didn't find what you are looking for?
Interested in language travel to other cities? Have a look at Danish language schools in other cities in Denmark such as or see our list of all schools in Denmark.
You may also want to consult options outside Denmark for learning Danish.
Why Copenhagen? Copenhagen is Scandinavia's most vibrant and affordable capital, and

...
one of Europe's most user-friendly cities. Small and welcoming, it's a place where people rather than cars set the pace, as evidenced by the multitude of pavement cafés and the number of thoroughfares that have been given over to pedestrians and bicycles. Amiable and relaxed, it also offers a range of entertainment and cultural attractions, including major national museums, a selection of excellent art galleries, a healthy assortment of performing arts events and one of Europe's most interesting film scenes.
Interested in online courses?
Most recent student reviews of language schools in Copenhagen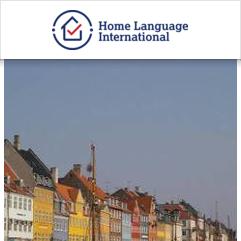 Study & Live in your Teacher's Home
My teacher was great and I had a lot of fun with her, she was even really helpful to enjoy the city and Danish life more.

15 August 2016
Course: Standard Programme - 1 week
Student age: 19 years
Martina
Italy
Most popular Danish course types in Copenhagen
Interesting information about Copenhagen
Key Facts about Copenhagen
Quality of life was ranked in recent report of Mercer in position 8 (2019).
Population: 1,154,000
Time zone: +11h. (GMT +1)
Region: Capital Region, København
Currency: DKK (1 DKK = 0.1519 USD)
Name of city in Danish: København
Copenhagen quality of life rating:

4.8 (4 reviews by our former students)
Cost of Living:
* 100 = prices in New York
Student price index excluding rent:

88* (12% cheaper than New York)

Student price index including rent:

74* (26% cheaper than New York)
Price index food only:

75* (25% cheaper than New York)

Big Mac price (Denmark average):

29.63 DKK (22% cheaper than in USA)
Mains electricity:
Residential voltage:

230 V

Frequency:

50 Hz
Weather in Copenhagen
Climate Table
Legend:
Midday Temperature
Night-time Temperature
37.4 °F
37.4 °F
39.2 °F
44.6 °F
53.6 °F
55.4 °F
62.6 °F
64.4 °F
62.6 °F
53.6 °F
46.4 °F
41 °F
40

mm
20

mm
30

mm
40

mm
40

mm
50

mm
60

mm
70

mm
50

mm
50

mm
50

mm
50

mm
What to do in Copenhagen
Tivoli Gardens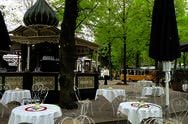 Little Mermaid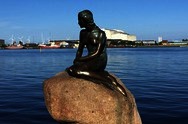 Church of our Saviour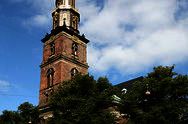 Strøget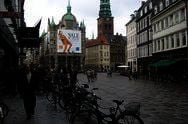 Copenhagen

Ask a question