Merida Language School Ranking based on student ratings - 4 schools
Filter
Map
Interested in online courses?
Merida ratings & opinions
How our students rated their experience in Merida
Overall attractiveness of Merida
13 authentic ratings from students who reserved a course with us in Merida
What our students said about Merida
4.0
Merida is a great city with many sights and a very good infrastructure. The historic center with its nice bars and restaurants is particularly beautiful. The traces of the ancient mayas can be found everywhere. Public transport is available and it is also very safe on the way home at night.
Simon

5.0
It is the safest city I have been to. I have never been bored at anything in the city. Awesome public transportation even at nightime. Climate was a little tough for me.
Jeong

5.0
It's a wonderful city with a very interesting colonial historic district. It is peaceful and I never felt unsafe walking the streets, day or night.
William

Information about Merida
Why Merida? Known as "The City of Gentlemen" the city is considered one of the most attractive tourist destinations in Venezuela. The city is filled with a highly active outdoor and cultural life. The weather and natural scenery of the city are one of its well known attributes, with easy access to Venezuela´s highest mountains in the Andes.
Key Facts about Merida
Population: 300,000
Time zone: +5h. (GMT -4)
Region: Mérida, Municipio Libertador
Currency: VEB (1 VEB = 0.0000 USD)
Name of city in Spanish: Mérida
Visa requirements data last updated on 01 Dec. 2022
(
Source
)
High season: October
Low season: March
Average course price per week (High season): 138 €
Average course price per week (Low season): 268 US$
Cost of Living:
* 100 = prices in New York
Student price index excluding rent:

34* (66% cheaper than New York)

Student price index including rent:

21* (79% cheaper than New York)
Price index food only:

32* (69% cheaper than New York)

Big Mac price (Venezuela average):

0.00 VEB

(66% cheaper than in USA)
Mains electricity:
Residential voltage:

120 V

Frequency:

60 Hz
Weather in Merida
Climate Table
Legend:
Midday Temperature
Night-time Temperature
8.3
8
7.3
5.9
6.2
6
6.9
6.9
6.7
6.2
6.6
7.6
32 °F
32 °F
32 °F
32 °F
32 °F
32 °F
32 °F
32 °F
32 °F
32 °F
32 °F
32 °F
40

mm
50

mm
50

mm
170

mm
230

mm
160

mm
130

mm
140

mm
190

mm
260

mm
190

mm
80

mm
Events in Merida
Best time to take a language course in Merida
Independence Day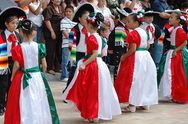 16 September 2023On September 16th, Independence day is celebrated in Mexico.
Fall equinox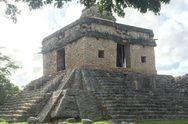 23 September 2023Visit the Archaeological Zone of "Dzibilchaltún" and enjoy the show of Fall equinox.
Day of the dead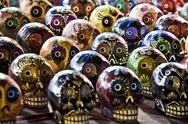 01 November 2023 - 30 November 2023This is a very important date in Mexican culture. This event includes parades and festivals.
What to do in Merida
Merida Cathedral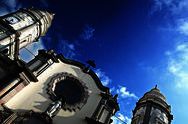 Cable Car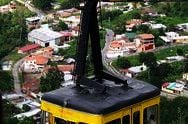 Sierra Nevada National Park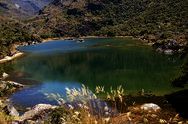 Merida

Arrival airport
Manuel Crescencio Rejón International (MID)
- 2361 km. from Merida city center
Public transportation to city center:
Taxi: 10 minutes drive to city center of Merida
Public transportation in Merida
Q&A - Questions and answers about Merida
I would like to book online lessons, 1 lesson per day, from Monday to Friday. Is this something you can help me with?

"

Yes, it's possible to book online lessons and the schedule is subject to availability. Just let us know when would you like to start and we will be happy to send you more information.

"

Ana Carolina Dos Santos, LanguageCourse.Net - Mar 20, 2023

FAQ about courses in Merida

What is the best language school for adults in Merida?

Which Spanish school in Merida has the best location?

Spanish Center , located in Calle 26 Numero 100 C , Las Brisas has been voted as the school with the best location in Merida.

How much is the cheapest Spanish course in Merida?

228US$ for 1 weeks is the lowest price for a Spanish course in Merida. The average cost of a language course in Merida is 295US$ per week.

Which schools in Merida offer the best excursions and afternoon activities?

Which Spanish school offers the best rated teaching in Merida?

Didn't find what you are looking for?

Interested in language travel to other cities? Have a look at Spanish language schools in other cities in Venezuela such as or see our list of all schools in Venezuela. You may also want to consult options outside Venezuela for learning Spanish.