9 Best language schools in Prague (ranked based on student reviews)
Filter
Map
How we create the points regarding what we like/dislike about a school
Czech course types in Prague
Interested in online courses?
Interesting information about Prague
Why Prague? "The City of One Hundred Towers and Spires" and "Golden Prague" are

...
names that evoke the many aspects of this fascinating city, the capital of the Czech Republic. Situated in the valley of the Vltava (Moldau) River, Prague is dominated by the castle perched on the Western bluffs. Visitors are drawn to the 'fairy tale' aspect of the city but this is only part of its vibrant mixture of styles. Gothic churches rub shoulders with Cubist, Functionalist and ultra-modern buildings, classical music intermingles with jazz and rock, while monumental statues sit next to abstract works of art and even a Cubist lamppost. The national theatre and the entire centre, which has been designated a UNESCO World Heritage Site, are particularly popular.
Key Facts about Prague
Population: 1,166,000
Time zone: GMT +1
Region: Praha,
Currency: CZK (1 CZK = 0.1410 TND)
Name of city in Czech: Praha
Visa requirements data last updated on Dec 01, 2022
(
Source
)
Cost of Living:
* 100 = prices in Tunis
Student price index excluding rent:

150* (50% more expensive than Tunis)

Student price index including rent:

188* (88% more expensive than Tunis)
Price index food only:

136* (36% more expensive than Tunis)

Big Mac price (Czech Republic average):

87.16 CZK

(11% cheaper than in United Kingdom)
Mains electricity:
Residential voltage:

230 V

Frequency:

50 Hz
Weather in Prague
Climate Table
Legend:
Midday Temperature
Night-time Temperature
20

mm
10

mm
20

mm
30

mm
50

mm
60

mm
60

mm
60

mm
40

mm
30

mm
20

mm
20

mm
Events in Prague
Best time to take a language course in Prague
Small Inventory
February 2023Small Inventory offers amateur actors and troops a chance to present their original work through a festival dedicated to unconventional and experimental theatre.
https://www.prague.eu/en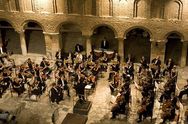 May 2023 - June 2023Spring Music is one of the largest classical music festivals in the country. This is a fantastic opportunity the hear world famous orchestras play some of the most beautiful pieces of music ever written.
HOLI Open Air Praha
May 2023Also called the festival of colours, HOLI Open Air is an annual music event that results in a city-wide party. Especially popular among young adults, this festival mainly stages electronic and rock music concerts hosted by DJs.
Prague Folklore Days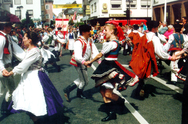 July 2023Prague Folklore Days is a festival that celebrates not only traditional folk dances from Czechia but all kind of traditional dances from across Europe and everyone is invited to join in the fun.
What to do in Prague
Astronomical clock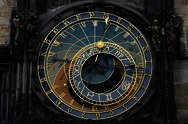 St Vitus Cathedral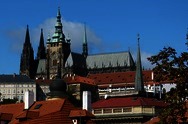 Prague Castle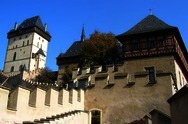 Charles Bridge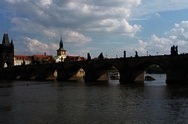 Old Town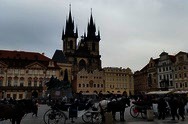 Prague

Other destinations that were popular to combine with courses in Prague
Brno
7 schools
FAQ about schools in Prague
How did students rate Prague compared to other cities?

Students rated Prague with 5.0 stars out of 5.

What type of business Czech courses are offered in Prague?

Do schools in Prague offer courses to prepare for Czech exams? Which exams?

Schools in Prague offer specific preparation courses for the following exams: Other exams.

What is the best month to travel to Prague?

How much is the cheapest Czech course in Prague?

2489€ for 2 weeks is the lowest price for a Czech course in Prague. The average cost of a language course in Prague is 1,615€ per week.

Didn't find what you are looking for?

Interested in language travel to other cities? Have a look at Czech language schools in other cities in Czech Republic such as Brno or see our list of all schools in Czech Republic. You may also want to consult options outside Czech Republic for learning Czech.