Stockholm Language School Ranking based on student ratings - 5 schools
Filter
Map
Interested in online courses?
Stockholm ratings & opinions
How our students rated their experience in Stockholm
Overall attractiveness of Stockholm
10 authentic ratings from students who reserved a course with us in Stockholm
Most recent student reviews of language schools in Stockholm
how comfortable I felt in the home of a stranger

6 September 2018
Course: Standard Programme 15 - 1 week
Student age: 14 years
Private lessons. The teacher really had time for me.
For me it was great. I really had luck with my teacher. She even came to my hotel every day. Simply amazing!

5 August 2016
Course: Standard Programme - 1 week
Student age: 55 years
The warm welcome and the joyful and carefree atmosphere

27 July 2015
Course: Standard Programme - 1 week
Student age: 17 years
Information about Stockholm
Why Stockholm? Stockholm enjoys one of the most stunning locations of any capital city in the world. Over 30% of the city area is made up of waterways and another 30% is made up of parks and green spaces, giving Stockholm perhaps the freshest air and widest lungs of any European capital. This natural oasis is complemented by the charming Old Town, which is the epicentre of the city, with countless hotels, bars, restaurants and shops all prospering – as people in these historical streets have done for centuries. During the seemingly endless days and bright sunshine of the summer months, the city comes to life with stylish pavement cafés overflowing with the sun searching Swedes. During the severe and dark winters many of the waterways around the city freeze up, allow the unique experience of ice skating around the city centre.
Key Facts about Stockholm
Population: 1,516,000
Time zone: +11h. (GMT +1)
Region: Stockholm, Stockholms Kommun
Currency: SEK (1 SEK = 0.0917 USD)
Visa requirements data last updated on 01 Dec. 2022
(
Source
)
High season: July
Low season: November
Average course price per week (High season): 1,785 €
Average course price per week (Low season): 2,245 €
Cost of Living:
* 100 = prices in New York
Student price index excluding rent:

77* (23% cheaper than New York)

Student price index including rent:

63* (37% cheaper than New York)
Price index food only:

69* (31% cheaper than New York)

Big Mac price (Sweden average):

60.95 SEK

(9% more expensive than in USA)
Mains electricity:
Residential voltage:

230 V

Frequency:

50 Hz
Weather in Stockholm
Climate Table
Legend:
Midday Temperature
Night-time Temperature
37.4 °F
33.8 °F
33.8 °F
35.6 °F
41 °F
50 °F
59 °F
59 °F
55.4 °F
50 °F
44.6 °F
39.2 °F
39

mm
27

mm
26

mm
30

mm
30

mm
45

mm
72

mm
66

mm
55

mm
50

mm
53

mm
46

mm
What to do in Stockholm
Skansen Open-Air Museum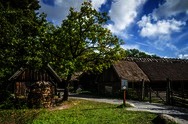 Maria Magdalena Church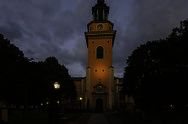 Fotografiska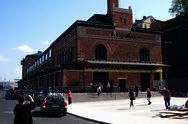 Old Town – Gamla Stan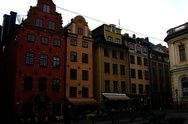 SkyView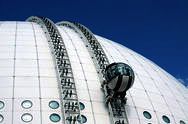 Stockholm

Q&A - Questions and answers about Stockholm
Do you have junior courses in Stockholm?

"

You can see all our courses on our website! If no junior courses appear on the page, it means that we do not currently offer junior courses in this destination.

"

Louise Granath, LanguageCourse.Net - May 17, 2023

FAQ about courses in Stockholm

What are the costs of living in Stockholm?

How did students rate Stockholm compared to other cities?

Students rated Stockholm with 4.9 stars out of 5.

What type of business Swedish courses are offered in Stockholm?

Do schools in Stockholm offer courses to prepare for Swedish exams? Which exams?

Schools in Stockholm offer specific preparation courses for the following exams: Other exams, TELC.

How much is the cheapest Swedish course in Stockholm?

1663€ for 1 weeks is the lowest price for a Swedish course in Stockholm. The average cost of a language course in Stockholm is 1,785€ per week.

Other destinations that were popular to combine with courses in Stockholm

Gothenburg

3 schools

Didn't find what you are looking for?

Interested in language travel to other cities? Have a look at Swedish language schools in other cities in Sweden such as Gothenburg, Scania or see our list of all schools in Sweden. You may also want to consult options outside Sweden for learning Swedish.