Sucre Language School Ranking based on student ratings - 2 schools
Filter
Map
Interested in online courses?
Sucre ratings & opinions
How our students rated their experience in Sucre
Overall attractiveness of Sucre
7 authentic ratings from students who reserved a course with us in Sucre
Most recent student reviews of language schools in Sucre
The individual lessons. The change of teachers was also interesting, each one had good tips and I especially liked that our conversations were extremely entertaining.

15 August 2023
Course: Intensive Program - 3 weeks
Student age: 61 years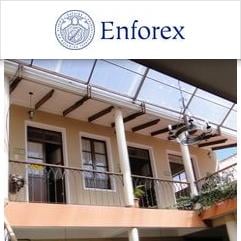 It was almost too fast, it's a lot of stuff. And that there are no cheaper alternatives on site is not correct.

26 February 2018
Course: Intensive Course - 4 weeks
Student age: 29 years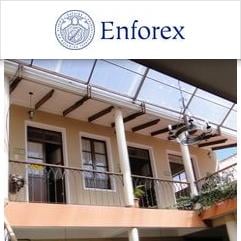 Social evenings (dancing, cooking, sports)

11 April 2016
Course: Intensive Course - 1 week
Student age: 28 years
Information about Sucre
Why Sucre? Bolivia´s Sucre is without a doubt one of the most beautiful cities in South America. Strolling through the city's charming streets, one is overcome by the aura and beauty exuded by the neo-classical facades and magnificent colonial churches. As most of the colonial buildings in the city center are whitewashed, the city also enjoys the nickname "Ciudad Blanca" (The white city).
Key Facts about Sucre
Population: 225,000
Time zone: -13h. (GMT -4)
Region: Chuquisaca,
Currency: BOB (1 BOB = 195.9246 KRW)
Visa requirements data last updated on 01 Dec. 2022
(
Source
)
High season: March
Low season: November
Average course price per week (High season): 168 €
Average course price per week (Low season): 228 US$
Cost of Living:
* 100 = prices in Seoul
Price index excluding rent:

42* (58% cheaper than Seoul)

Price index including rent:

68* (32% cheaper than Seoul)
Price index food only:

25* (75% cheaper than Seoul)
Mains electricity:
Residential voltage:

115 V / 230 V

Frequency:

50 Hz
Weather in Sucre
Climate Table
Legend:
Midday Temperature
Night-time Temperature
110

mm
90

mm
80

mm
30

mm
10

mm
10

mm
10

mm
10

mm
20

mm
40

mm
70

mm
90

mm
What to do in Sucre
San Felipe Neri Convent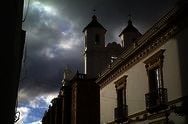 25 de Mayo Sqaure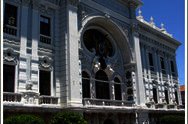 Public transportation in Sucre
Q&A - Questions and answers about Sucre
Is Sucre a nice place to visit?

"

Sucre is a beautiful city, the first capital of Bolivia, with many well preserved historical buildings and plenty of places to visit.


"

Gosia Mazur, LanguageCourse.Net - Jul 20, 2023

FAQ about courses in Sucre

What is the best language school for adults in Sucre?

Enforex has received the best overall rating in Sucre.

Which Spanish school in Sucre has the best location?

Enforex, located in Oropeza, Bolivar 490, Sucre, Bolivia has been voted as the school with the best location in Sucre.

How much is the cheapest Spanish course in Sucre?

221US$ for 1 weeks is the lowest price for a Spanish course in Sucre. The average cost of a language course in Sucre is 264US$ per week.

Which schools in Sucre offer the best excursions and afternoon activities?

Students rated the activity program at Enforex as the best.

Which Spanish school offers the best rated teaching in Sucre?

Enforex was rated highest for quality of teaching.

Didn't find what you are looking for?

Interested in language travel to other cities? Have a look at Spanish language schools in other cities in Bolivia such as or see our list of all schools in Bolivia. You may also want to consult options outside Bolivia for learning Spanish.